Gallery Exhibit: The Key Collection by Daren Todd
Event Details
The Armory: Ellyn Bye Studio Lobby
The Key Collection is an interactive, multi-location art exhibit from Portland-based artist Daren Todd. Featuring a group of artworks that offer a fresh take on Todd's signature color palette, habitual marks, and creative voice, the Key Collection pulls together Todd's gathered inspiration over a year of freelance art making and creative exploration. The search for a perfect scenario where Todd's creativity can flourish has brought him to the idea of "keys," or circumstances that align to allow an artist to reach their flow state when creating. Building around this concept and the art it inspired, Todd has also embedded a call-to-action riddle in the exhibition through the form of QR codes and gated web pages, seeking to invite viewers and collectors to interact with the ideas and perceive the Key Collection through a myriad of lenses.
Presented in a three part installation spread over two locations, the Key Collection features art born out of a search for the "creative keys" — special circumstances that help artist Daren Todd channel his creativity from ideas into artworks. Visit Part One as part of August First Thursday.
Each part of the Key Collection will feature a secret code, or a "key." Find out more on that at each installation.
Part One will be on view for the month of August and is open to the public during Portland Center Stage's open hours. The exhibit will be featured as part of August First Thursday from 5:00-7:00 PM as well.
Both Part 2 and Part 3 will be on display on the 5th and 6th (so you can see both on either night), as well as weekends in August, during the studio open hours listed on the Art Larger Than Me Google Maps page.
Health & Safety Notice
Masks are still required at The Armory, but we no longer require proof of vaccination to attend performances and events. FULL DETAILS HERE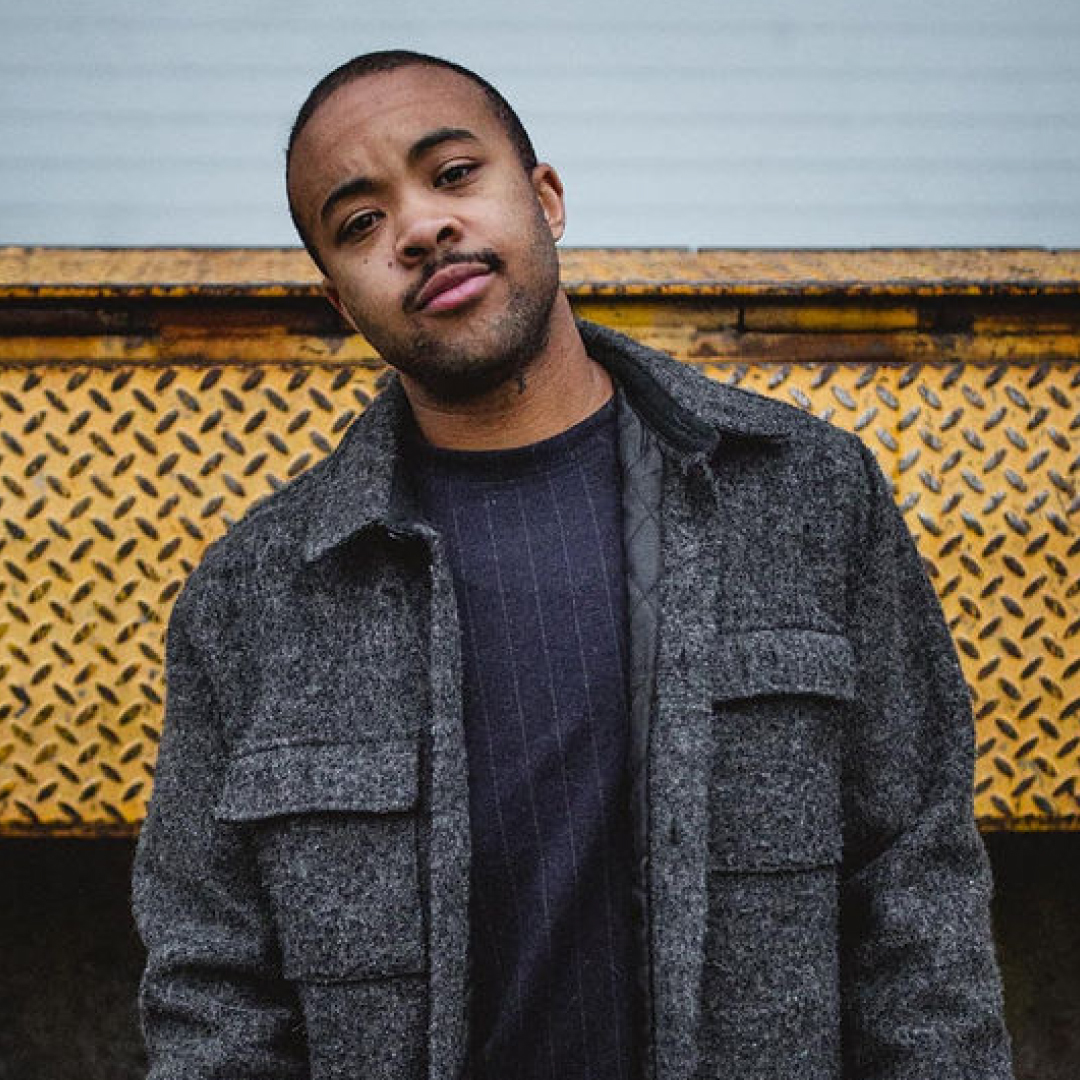 About Daren Todd
Daren Todd is an artist and muralist who was born and raised in Lompoc, CA.
He moved to Portland, Oregon, in 2017 to join an artist collective called It's Future Time. Daren has spent the last five years working on all sorts of creative projects from music production and set styling to fine art, mural projects, and digital illustration.
Daren's work focuses on taking ideas and emotions and bringing them to life through shapes and colors. He likes funky abstract designs, is drawn to bright street-art based colors, and enjoys making larger-than-life sized artworks and portraits.
Daren also does work with the downstairs gallery, an artist run organization and gallery that uplifts and showcases the works of BIPOC, LGBTQIA+ and artists with disabilities in and around the Portland metro area.
Portland Center Stage is committed to identifying & interrupting instances of racism & all forms of oppression, through the principles of inclusion, diversity, equity, & accessibility (IDEA).