July First Thursday with Frankie Simone
Categories: First Thursdays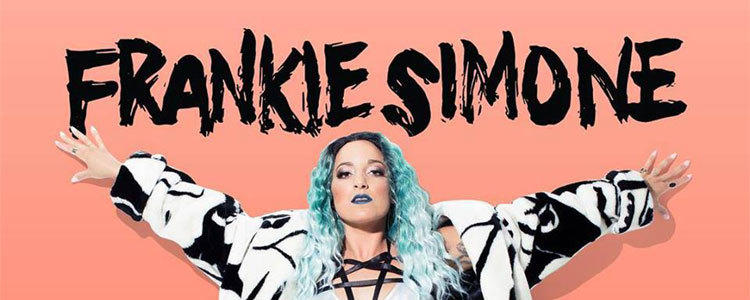 Start your summer off with Portland pop sensation Frankie Simone and their infectiously catchy and celebratory queer anthems. Simone's recently released EP Love//Warrior is an explosion of positivity, layering empowering lyrics over upbeat tempos designed for dance floor catharsis.  
Every First Thursday, we open our doors to the community: whether you're just strolling by, headed to a gallery down the street, or here for a show, come on in and join us for local music, snacks a-plenty and a complimentary beer from our neighbors over at Deschutes. 

Thursday, July 5
5:00 p.m. – 7:00 p.m.
The Armory - 10th Street Entrance
FREE
About Frankie Simone
I'M FRANKIE SIMONE, a Portland-based pop musician who's been described as a 'queer Puerto Rican powerhouse with a mission to celebrate being apologetically yourself.' Every day I am reminded of the fragility of life. Birth, Life, Death, Rebirth. The most simple yet complex of concepts - I lead each day with this at the forefront of my mind. None of us know our timeline, so why not discover, uncover, and fully share our most authentic selves with the world while we can? In an effort to raise the collective consciousness, to heighten its vibration of love and understanding, i've dedicated my life and music to radiating light. To fully embrace and embody the empowered, unashamed, quirky, sensual, and incredibly fierce spirit that is me -- unapologetically.

 My songs are a direct reflection of my experiences and inspired by experiences of those around me. As a Queer Woman of color, I feel my calling is to express my narrative without inhibition. I hope it brings you peace, I hope it leaves you with more space and tolerance for opinions different than your own, I hope it leaves you with immense self love, and I hope it leaves you inspired, yearning to share your own creative with the world. There's enough room for us all. 
---
Accessibility