June First Thursday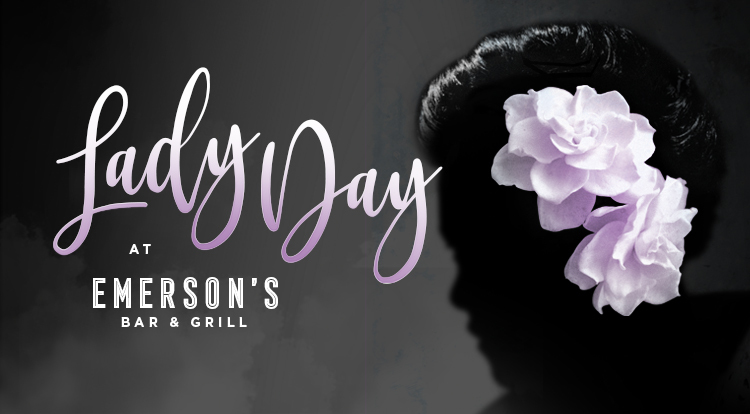 Celebrate the beginning of summer and The Armory's final show of the season with live jazz and a peek at the set of Lady Day at Emerson's Bar and Grill. Enjoy jazz music by local jazz artists Ben Graves, Andrew Jones, Eddie Parente and Tim Rap.  

From 5:30 - 6:30 p.m. get a special sneak-peek of the set with our production manager, Liam Kaas-Lentz.

Every First Thursday, we open our doors to the community: whether you're just strolling by, headed to a gallery down the street, or here for a show, come on in and join us for local music, snacks a-plenty and a complimentary beer from our neighbors over at Deschutes. 
Thursday, June 7, 2018
5:00 p.m. – 7:00 p.m.
Main Lobby
FREE
About the Ben Graves Quartet
| | |
| --- | --- |
| | Ben Graves has studied, shared the stage, and toured with national and internationally known artists including Rick Zunigar (Stevie Wonder), Tony Dumas, Leon Russell, Dick Berk and Charles McPherson. While living in Los Angeles, he studied classical guitar with Scott Tennant (of the Los Angeles Guitar Quartet), Evan Hirschelman and Robert Mayeur. Ben has performed in music festivals all over the U.S. including the Reno Jazz Festival and Portland Jazz Festival. He has performed with local jazz greats including Ron Steen, Andre St. James, George Cooligan, Bobby Torres, Dave Captein, John Stowell and Darrell Grant.  |
| | Eddie Parente has performed at Mt. Hood, Portland, Newport Jazz Festivals, PyongYang DPRK (North Korea) and also travels frequently to Russia collaborating and performing at Festivals, intimate jazz clubs and concert halls with many great musicians there. He performs Straight Ahead Jazz, Standards, Latin, Be-Bop, Gypsy Jazz, Mariachi with Mariachi Viva Mexico as well as his own original music on 6 string, 5 string, and acoustic 4 string violins as well as the viola.  |
| | Timothy Rap grew up in the Pacific Northwest playing with and learning from some of the region's finest musicians including Shirley Nanette, Nancy King, John Stowell, and Obo Addy. He is a longtime member of the Tony Pacini Trio and can be heard playing with the Ed Bennett Quintet, the Ben Graves Trio/Quartet, Dan Schulte's Strange Pilgrims and many other groups.  |
Previous Event: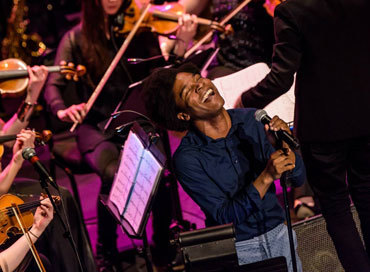 Jimmie Herrod Sings Billie Holiday
See All Events
Close
Jan

23

We

Available

Jan

24

Th

Available

Jan

24

Th

Available

Jan

25

Fr

Available

Jan

27

Su

A few seats

Jan

29

Tu

Available

Jan

30

We

Available

Jan

31

Th

Available

Feb

01

Fr

Available

Feb

02

Sa

Available

Feb

03

Su

A few seats

Feb

03

Su

Available

Feb

05

Tu

Available

Feb

06

We

Available

Feb

07

Th

Available

Feb

07

Th

Available

Feb

08

Fr

Available

Feb

09

Sa

Available

Feb

09

Sa

Available

Feb

10

Su

Available
Jan

23

We

A few seats

Jan

24

Th

A few seats

Jan

25

Fr

A few seats

Jan

27

Su

A few seats

Jan

27

Su

Available

Jan

29

Tu

Available

Jan

30

We

Available

Feb

01

Fr

Available

Feb

02

Sa

A few seats

Feb

02

Sa

A few seats

Feb

03

Su

A few seats

Feb

05

Tu

Available

Feb

06

We

Available

Feb

07

Th

A few seats

Feb

07

Th

A few seats

Feb

08

Fr

Available

Feb

09

Sa

A few seats

Feb

10

Su

A few seats

Feb

10

Su

Available

Feb

12

Tu

Available

Feb

13

We

Available

Feb

14

Th

Available

Feb

14

Th

Available

Feb

15

Fr

Available

Feb

16

Sa

A few seats

Feb

16

Sa

Available

Feb

17

Su

A few seats

Feb

20

We

Available

Feb

21

Th

Available

Feb

21

Th

Available

Feb

22

Fr

Available

Feb

23

Sa

Available

Feb

24

Su

A few seats

Feb

24

Su

Available

Feb

27

We

Available

Feb

28

Th

Available

Feb

28

Th

Available

Mar

01

Fr

Available

Mar

02

Sa

Available

Mar

02

Sa

Available

Mar

03

Su

Available
Performance Times
Evenings: Tuesdays – Sundays at 7:30 p.m.*
Matinees: Saturdays and Sundays at 2 p.m., Thursdays at noon*
Accessibility