Lady Day at Emerson's Bar and Grill
May 26 — July 1, 2018
On the U.S. Bank Main Stage
Previews are May 26-31 | Opening night June 1
Starring Deidrie Henry
By Lanie Robertson
Directed by Bill Fennelly
Featuring iconic songs like "God Bless the Child" and "Strange Fruit," Lady Day at Emerson's Bar and Grill is an all-access pass to Billie Holiday's final concert. With humor and hopefulness, the legendary singer takes us on a journey through the highs and lows of her tumultuous life, interspersed with exuberant renditions of her beloved repertoire. "Deidrie Henry as Billie Holiday is, in a word, sublime." -BroadwayWorld
Who's Who:
View the cast and creative team bios.
Playbill:
Explore the playbill.
Run Time:
Approximately 90 minutes, no intermission.
Note:
Recommended for ages 16 and up. Contains adult situations, explicit language and theatrical haze. The actor in this production will be using tobacco-free herbal cigarettes. Children under 6 are not permitted at any production at The Armory.
Resource Guide:
Download resource guide (PDF)
Performance Times
Evenings: Tuesdays – Sundays at 7:30 p.m.*
Matinees: Saturdays and Sundays at 2 p.m., Thursdays at noon*
*Schedule may vary for some shows. Please check our season calendar to confirm.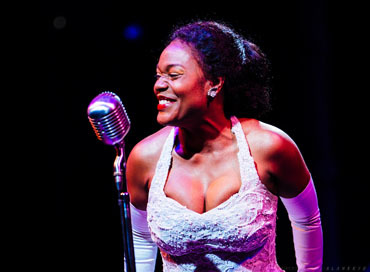 "Packed with great music and featuring an incredible performance by Deidrie Henry as Billie Holiday, Lady Day at Emerson's Bar and Grill is an absolute must-see." - BroadwayWorld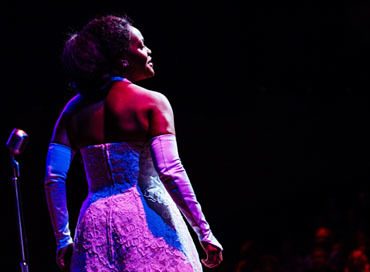 Playwright Lanie Robertson talks about capturing Billie Holiday's voice for "Lady Day at Emerson's Bar and Grill."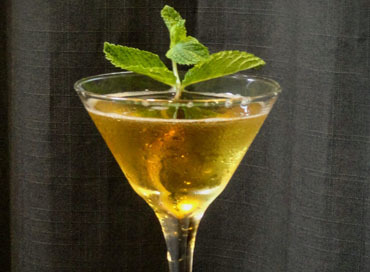 Bar Supervisor (and resident mixologist) Melissa Larrabee introduces the specialty cocktails in honor of our final show of the season, Lady Day at Emerson's Bar and Grill.
Show Sponsors
Sarah J. Crooks
Doris G. & Richard K. Martin Trust
Chrys Martin and Jack Pessia
Ralph & Ellie Shaw
Susan & Jim Winkler