November First Thursday with Sávila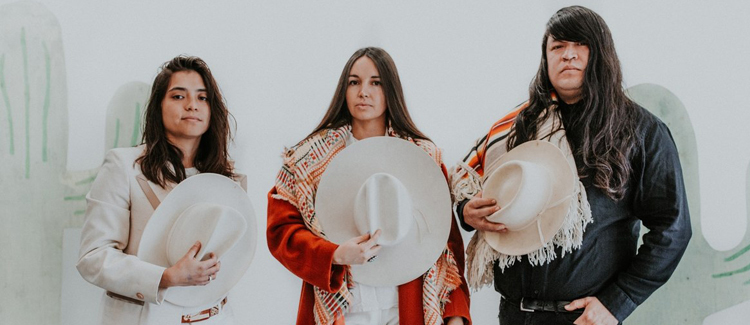 Celebrate Dia de los Muertos (Day of the Dead) with Sávila, cumbia/latin/world/r&b inspired music and visual art project of Fabiola Reyna, vocalist Brisa Gonzalez and percussionist extraordinaire Papi Fimbres. Enjoy Mexican cuisine, complimentary drinks, live DJs, colorful face painting with Portland artist Maria Joan Dixon, and folkloric dance with St. Johns Ballet Folklorico as we celebrate mortality in A Life.
Thursday, November 1, 2018
5:00 p.m. – 7:15 p.m.
Main Lobby
** This event is in the past. **
View Upcoming Events
Event Details
5 – 6 p.m. — Live music from Sávila
5 – 7:15 p.m. — Face painting with Maria Joan Dixon
6 – 6:30 p.m. — St. Johns Ballet Folklorico dance and Dia de los Muertos performance 
6:30 – 7:15 p.m. — DJ Suavecito, DJ Papi Fimbres and DJ Delaselva will play traditional cumbia/latin/world/r&b inspired music until doors open for A Life in the Ellyn Bye Studio.

About Sávila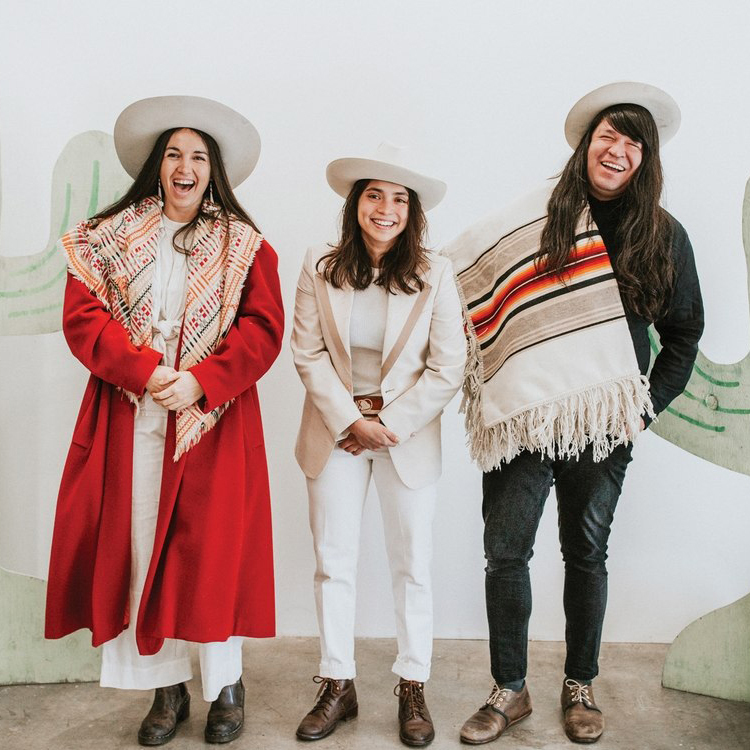 Sávila is a medicinal plant that grows wild in tropical climates all over the world as well as the name of cumbia/latin/world/r&b inspired music and visual art project by guitarist Fabiola Reyna, vocalist Brisa Gonzalez and percussionist extraordinaire Papi Fimbres.
Inspired by female musicians from multiple genres, including electronic, tejano, pop, world music, R&B and cumbia, and driven by their cultural backgrounds and life experiences, Gonzalez and Reyna are on a mission to create music that is therapeutic and moving for any audience. Expertly weaving traditional and contemporary elements into their own unique sound, the band combines hypnotic surf riffs from Fabi Reyna's guitar with Brisa Gonzalez's soothing vocals that glide from English to Spanish between percussionist Papi Fimbres' restrained drumming as the backdrop. It's passionate, captivating and has an underlying darkness that creates depth and mystery.
About St. Johns Ballet Folklorico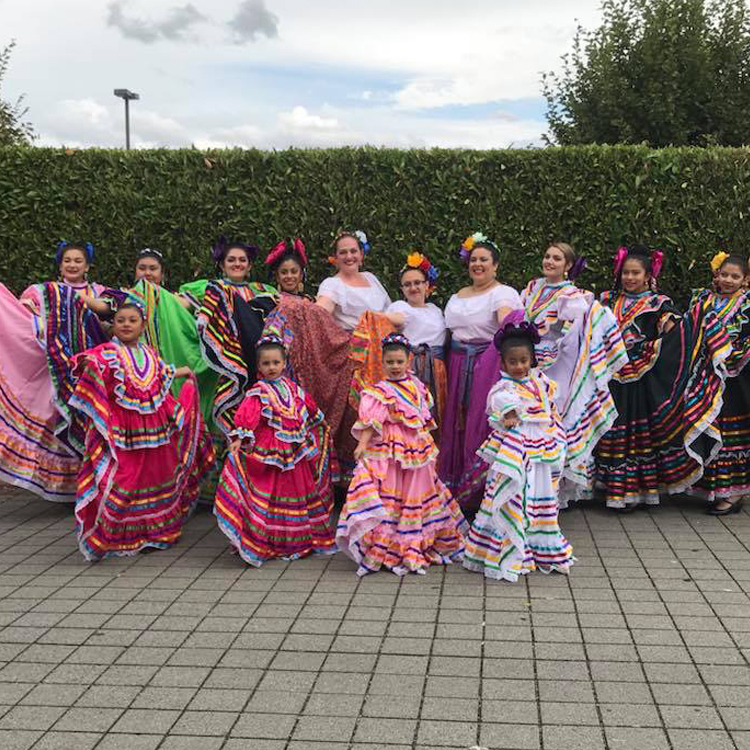 Maestra Anna started the St. Johns Ballet Folklorico in 2008 to help people celebrate the connection to their Mexican heritage by learning the traditional dances and music of Mexico. Over the years, they have performed in parades, school events, private parties, fundraisers, and community festivals. The Folklorico community is enriched by the unique abilities and talents of each dancer and program support person. Dance classes are held free of charge. Anyone with a passion for dance, and the willingness to commit to the program is welcome to join -regardless of their current skill level. See you at practice!
About the DJ's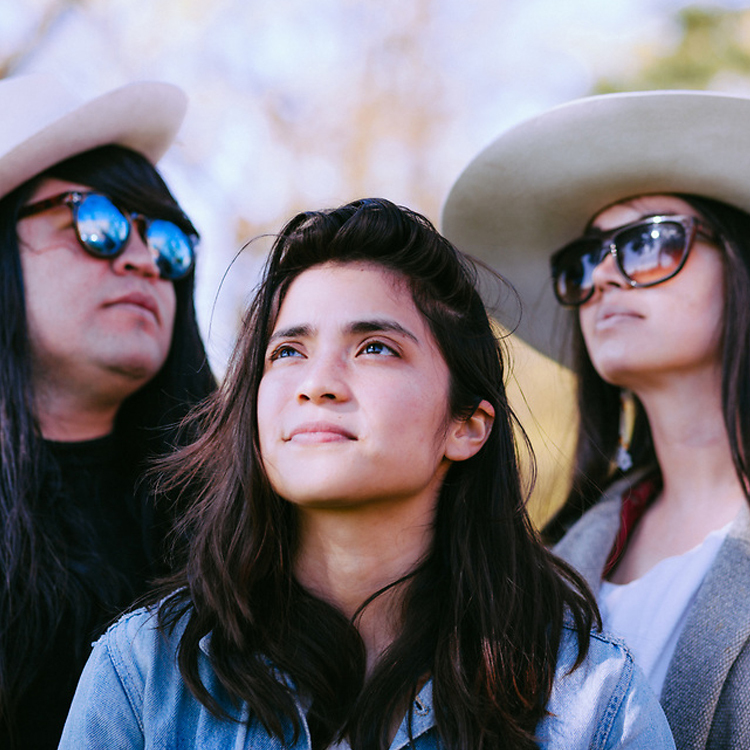 DJ Suavecito
Suavecito (Fabi Reyna) is part of Noche Libre, a Latinx Femme DJ collective featuring DJs Black Daria (Jené Etheridge), Bombón (Tatiana Marina Hernández de Hildner), Lucha (Luz Elena Mendoza), Mami Miami (Emilly Prado), Suavecito (Fabi Reyna), Tita (Diana Suarez), and Xolotl (Yuriko Zubia.) Although unofficially launched in 2017, the collective celebrated their official launch on July 29, 2018. 
Noche Libre spins the songs of their childhood and are ready to throw down  pachangas in Portland. From cumbias to reggaeton and rancheras to dancehall, nothing is off limits as they explore the sounds of Latin America. Book them for your next event, or stop by Dig a Pony every third Thursday to hear a rotating lineup of our hella fuego DJs.
DJ Papi Fimbres
Papi Fimbres is one of Portland's busiest musicians and as part of a panorama of bands, including psychedelic cumbia group Savila, cumbia-centric Orquestra Pacifico Tropical, experimental prog-punk band Sun Angle, and the decadent electro-funk-pop band Minden, he continues to expand his skills and introduce new audiences to his many styles.
DJ Delaselva
Delaselva is the later-ego of Savila vocalist Brisa Gonzalez and she will take turns with her band mates as DJ for the night, while playing traditional cumbia/latin/world/r&b inspired music for The Armory crowds.

About Face Painter Maria Joan Dixon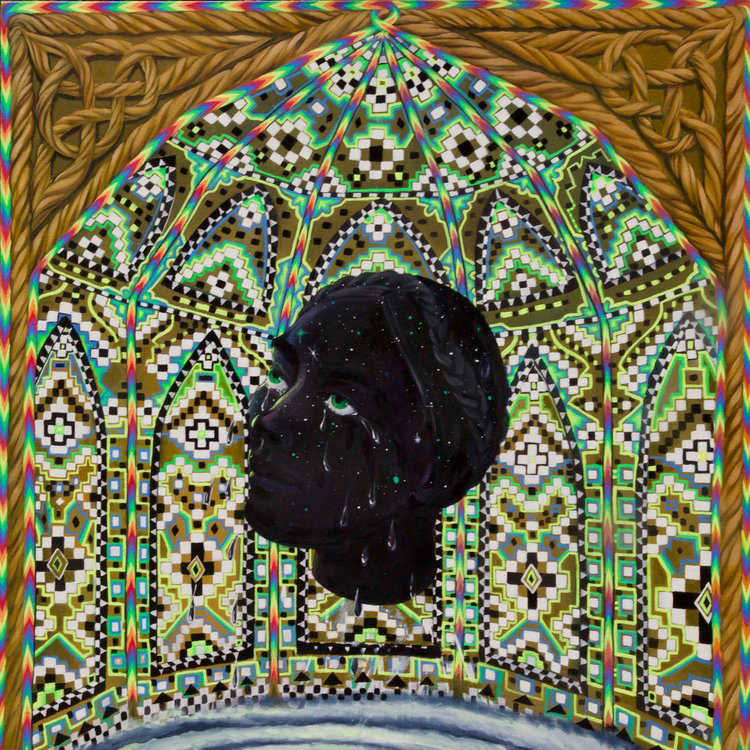 Maria Joan Dixon is a born and raised Portland painter. Teaching herself acrylic painting since childhood, Dixon developed her graffiti handle in 2005, moving to oil paints in 2010 and creating then her classic graffiti genre. Her work was most recently shown at New Image Art Gallery in Los Angeles, CA—as the only female graffiti artist in the DRUGS crew—and was previously exhibited in Portland, OR at Breeze Block Gallery, Sugar Gallery, and Stumptown Downtown. 
Dixon is a staple of Portland identity, having created album covers for Adrian Orange, Valet, Swan Island, and Eternal Tapestry (upcoming), and murals for Rad Summer, The Box Social, and Sol Republic Headquarters. See her work and designs on her site below:
View All Events