Perspectives series for Curious Incident of the Dog in the Night-Time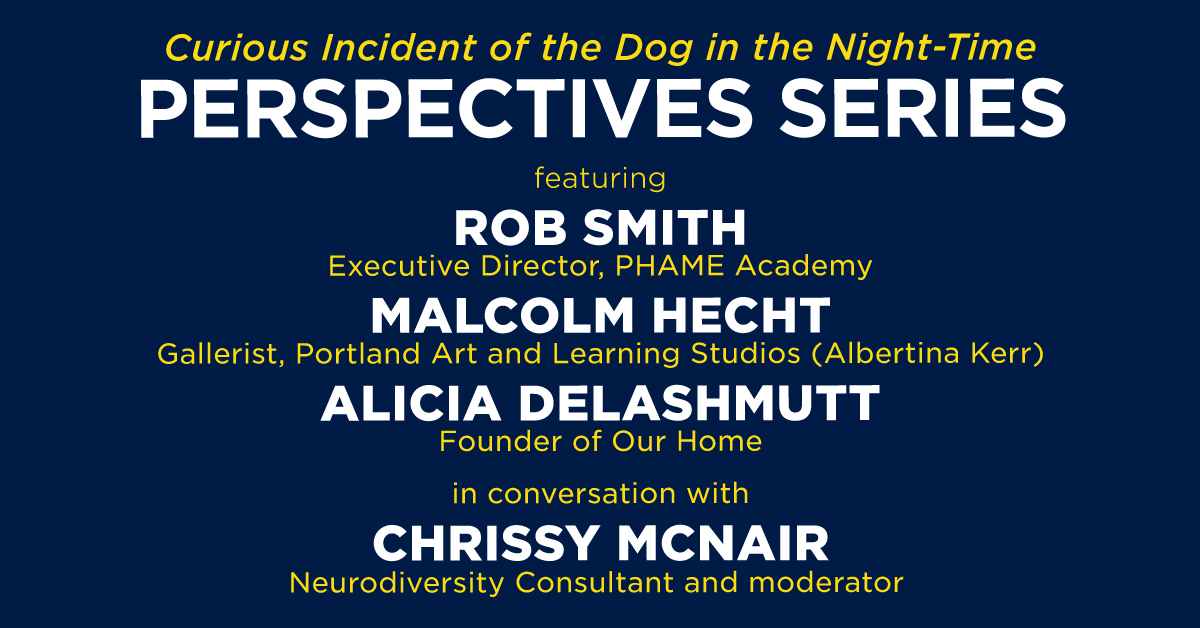 Event Details
Sunday, March 22, 2020
4:20 p.m. – 5 p.m.
U.S. Bank Main Stage
We're sorry, this event has been canceled.
Please join us for a 30-minute post-show discussion for Curious Incident of the Dog in the Night-Time with Rob Smith, Director of Community Engagement (PHAME Academy) Malcolm Hecht, Gallerist, Portland Art and Learning Studios (Albertina Kerr) and Alicia DeLashmutt, Founder of Our Home, in conversation with moderator Chrissy McNair, Neurodiversity Consultant.
"Perspectives" discussions are a series of 30-minute post-show discussions following select weekend matinee performances of Curious Incident of the Dog in the Night-Time. Hear and share personal reactions and thoughts inspired by the play, filtered through the perspectives of local artists, educators, activists and community leaders. Join us and discover how In the Heights connects directly to our community.