Perspectives Series for In the Heights with Latino Network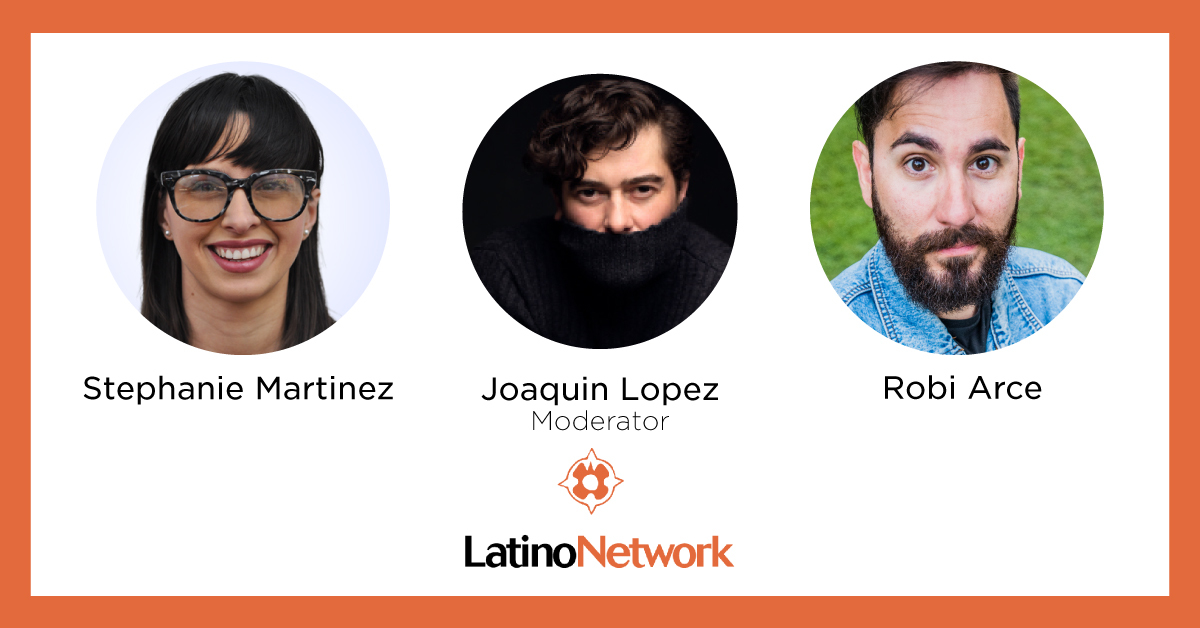 Event Details
Sunday, September 15, 2019
4:40 p.m. – 5:15 p.m.
U.S. Bank Main Stage
Please join us for a post-show talk back for In the Heights with Robi Arce, director, actor, educator and mask-maker, and Stephanie Martinez, Performing Artist and SUN Program Manager at Latino Network, in conversation with moderator Joaquin Lopez, Unid@s Program Coordinator at Latino Network.
"Perspectives" discussions are a series of 1-hour post-show discussions following select weekend matinee performances of In the Heights. Hear and share personal reactions and thoughts inspired by the play, filtered through the perspectives of local artists, educators, activists and community leaders. Join us and discover how In the Heights connects directly to our community.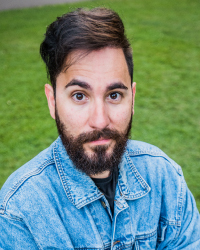 Meet Robi Arce
Puerto Rican director, actor, educator and mask-maker. Robi holds an MFA in Ensemble-Based Physical Theatre from Dell'Arte International and a BA in Drama from the University of Puerto Rico. With more than 15 years of experience, Robi has performed, toured, and lead workshops in México, Venezuela, Argentina, Puerto Rico, and several cities in the U.S. He taught theatre in Puerto Rico at high school level and for many years he has toured with theatrical, educational and circus shows.
His work is diverse, created through a fusion of styles and fueled by social justice and change. His passion is to explore the poetry of movement, where actors shape the space with their bodies to create a physical, dynamic and poetic theatre that connects with people as sports connect with fans.
 
Currently, Robi is focusing his efforts to serve the Latino community in Portland, OR. He has collaborated with multiple theatre companies in Portland including Milagro, Oregon Children's Theatre, Profile Theatre, among others. He works as an on-site interpreter for medical appointments and collaborates with Hand2Mouth Theatre as a teacher for their educational program where he focuses the work on empowering the youth to tell their own stories through different mediums.
Meet Stephanie Martinez
Performing Artist and SUN Program Manager at Latino Network.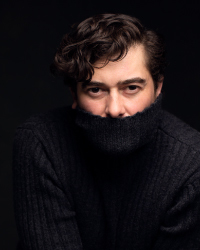 Meet Joaquin Lopez, moderator
Joaquin Lopez is currently an Arts Producer for Latino Network where he produces Ollin: Social Justice Film Series, Voz Alta, and Festival Latino with Portland Parks and Recreation/Summer Free For All. He also coordinates Latino Network's statewide Latino leadership program UNID@S. 
Previosuly, he served as the Arts & Culture Manager at Latino Network from 2015- 2018 designing after school arts programs and cultural events. He is a recipient of the Bridge Award from Business for Culture and the Arts and was the first recipient of the Espiritu Award presented by Milagro Theatre. He is also the oldest son of the Lopez family who for nineteen years has run La Bonita Mexican restaurant in the Alberta Arts District in Portland, Oregon.
Joaquin received a B.F.A. in Theatre Arts from Southern Oregon University and a Masters in Counseling from Portland State University. Joaquin is a Licensed Professional Counselor Intern with the State of Oregon and a Nationally Certified Counselor. He runs a private practice in the Irvington Neighborhood.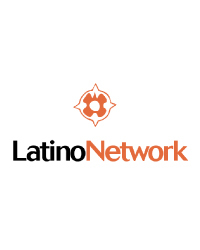 About Latino Network
Latino Network was founded in 1996 by community leaders who grew concerned about the lack of adequate resources to meet the needs of the growing Latino community. Since that time, it has evolved to become an organization that also encompasses transformational programs aimed at educating and empowering Multnomah County Latinos. Low achievement scores, youth violence and high drop out rates undermine the Latino community's potential. They aim to address these issues by promoting early literacy, encouraging parent involvement, working with gang-involved and adjudicated youth and families, and providing academic support and activities to high school aged youth. They also build leadership capacity for youth and adults.