Public Art: Daren Todd Mural Project Installation
Event Details
January 11 – June 30, 2021
10th Street Doors at Portland Center Stage
Multi-disciplinary visual artist Daren Todd created a colorful portrait of the iconic James Baldwin as the inaugural offering from our ongoing mural series with Portland artists. 
This piece, titled "A Portrait of James Baldwin," pays homage to the great poet, orator, playwright, and literary giant whose works and speeches have impacted Daren greatly on a personal level. Daren says that, as an LGBTQ icon and influential civil rights thinker and leader, Baldwin represents the possibilities a queer Black man can reach for in this society. 
Painted on a wooden backdrop standing at more than 10 feet tall, the mural, with its colorfully pieced together geometric background and striking image of Baldwin's piercing countenance, was installed in front of the large wooden back doors of The Armory on 10th Street.
See an amazing video by Daren documenting his process, including a time-lapse of the mural's creation and learn more about his thoughts about art.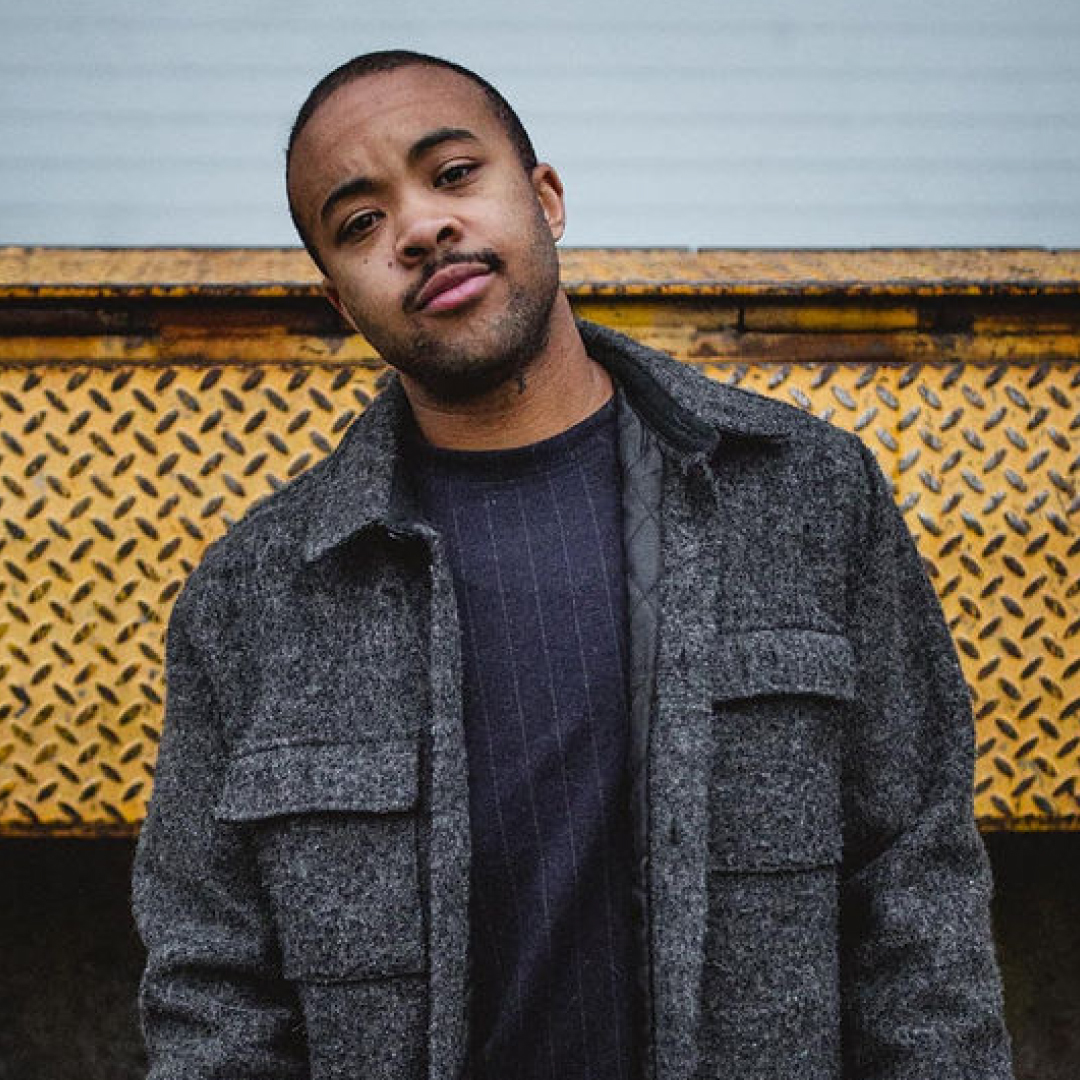 About Daren Todd
(he/him, they/them)
Daren is a creative professional based in Portland, Oregon, who has been working creatively for most of his life in one form or another, with music production and performance being the medium that brought him to Portland from California in 2017. Recently, after years of pursuing music was cut unexpectedly short by the COVID-19 crisis, Daren pivoted his creative focus onto an artistic practice that involves both painting and digital design. He now runs a small business called Art Larger Than Me and produces works of fine art, digital design, murals, and more to offer his clients all kinds of creative solutions.
Portland Center Stage is committed to identifying & interrupting instances of racism & all forms of oppression, through the principles of inclusion, diversity, equity, & accessibility (IDEA).