Speak/Sing!
Event Details
Sunday, July 28, 2019
10 a.m. – 1 p.m.
The Armory
In this lab, we'll investigate musical theater writing techniques, specifically: when and why to sing.  Writers will also practice transforming the spoken word to the sung word by adapting their own monologues and duet scenes into lyrics. Techniques for how to deliver strong lyrics to composers will also be discussed. No preparation is required. All material will be developed and written in class.  Bringing an electronic device that can connect to the internet may be helpful, so as to access online tools during the lab.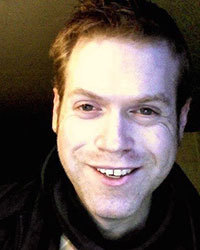 Matthew B. Zrebski
Matthew is a founding member of Playwrights West and has had numerous original plays produced locally and nationally. As Portland Center Stage at The Armory's resident teaching artist, Matt serves as lead instructor for the Visions & Voices high school residency program and frequently leads adult playwriting workshops. He is a two-time recipient of the Rosenfield Playwriting award and has won Drammy Awards for his scripts To Cape and Ablaze: an a cappella musical thriller. He has been a guest instructor for Portland Actors Conservatory and Literary Arts' Writers in the Schools program. He holds a B.F.A. in acting, directing, and playwriting from Southern Methodist University.