"Until The Flood" Discussion with Y.G.B. Portland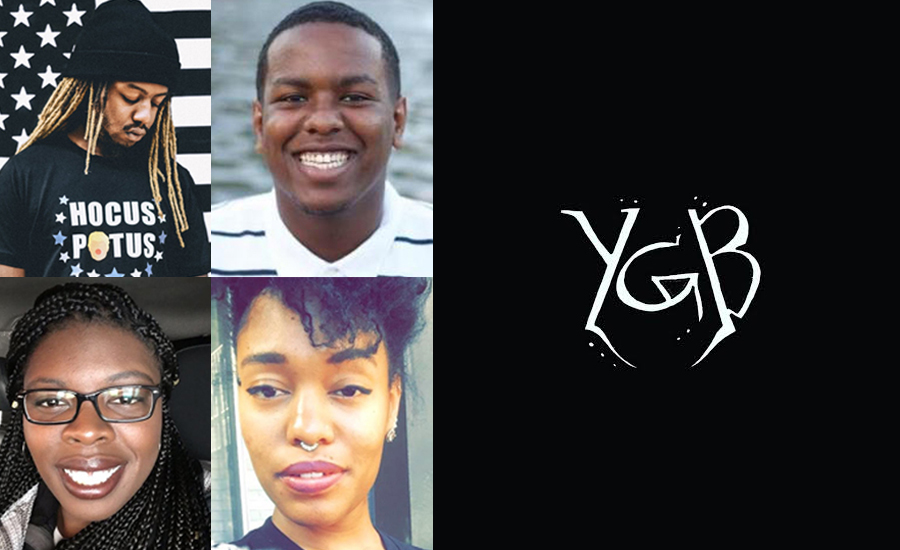 Event Details
Saturday, April 20, 2019
3 p.m. – 4 p.m.
Ellyn Bye Studio
Please join us for a post-show conversation for Until The Flood with social justice activist Afrita Davis, Ignorant/Reflections clothing brand founder Donovan Smith, Madison High School Muslim Student Alliance member Faisal Osman and moderator Ruby White, Director of the Multicultural Resource Center at Reed College.
"Perspectives" discussions are a series of 1-hour post-show discussions following select Sunday matinee performances of Until The Flood. Hear and share personal reactions and thoughts inspired by the play, filtered through the perspectives of local musicians, leaders, law enforcement officials, educators and community leaders. Join us and discover how Until The Flood connects directly to our community.
NOTE: Until the Flood explores the social uprising in Ferguson, Missouri following the shooting of teenager Michael Brown.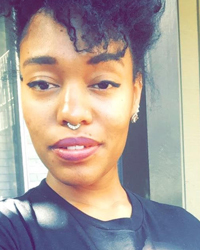 About Ruby Joy White, moderator
Ruby Joy White (She/Prince) serves as the Director of the Multicultural Resource Center at Reed College, and is a consultant for equity, anti-racist, & identity/positionality workshops. Additionally, Prince curates music/creative spaces and is a Content Writer for Art For Ourselves, an online grassroots community publication for QTBIBPOC artists, activists, and cultural workers. You can find Prince on Instagram and Twitter @rastaroo.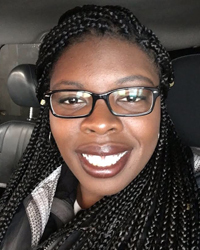 About Afrita Davis
Afrita Davis is a personal coach and consultant that has worked with youth of color in the public education system and other youth serving organizations for the past 8 years. Her work is led with her core values of integrity, compassion, love, personal growth and challenge. Before Portland, she attended Pittsburg State University in Pittsburg, Kansas where she attained her Bachelors of Science degree in Biology. She was honorably discharged from the Army Reserves after 14 years of service and a tour in Iraq. As former foster youth and adoptee she is always open to share her story and experience in service of youth with similar situations.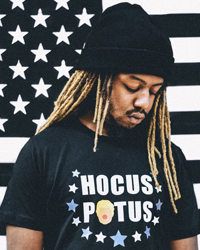 About Donovan Smith
Donovan Smith is a an award-winning journalist and artist out of Portland. As a journalist, he's worked worked for numerous publications throughout the region covering entrepreneurship, displacement, police accountability, and community in the broader Portland region with a focus on Black life. As an artist, he's used his Ignorant/Reflections clothing line to provoke critical thinking; his Gentrification is WEIRD! project birthed from that clothing line, has been used to explore aforementioned issues and more through interviews with the mayor, workshops, bike tours, interactive theatre, exhibition and live shows.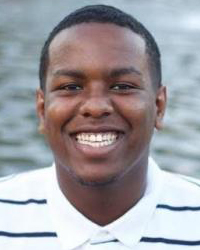 About Faisal Osman
Faisal Osman is a junior at Madison High School who is the president of his Black Student Union. He also serves on the Multnomah Youth Commission, the official youth policy body of the city of Portland and Multnomah county and as a Board Member for Momentum Alliance, a youth-led social justice non-profit. In his free time Faisal loves to play basketball, read, and drink tea.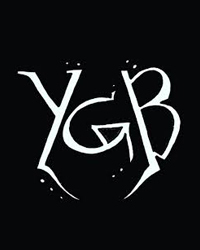 About Y.G.B. Portland
Y.G.B. Portland's mission is to create spaces of joy and healing for the Black and Brown community of Portland OR. The collaborative focus is Pro-Black, Pro-Femme, Pro-Queer and centering those identities at every event. Y.G.B. believes that liberation will come from art, self-love and community.