Emily Mann's "Streetcar" Script Revisions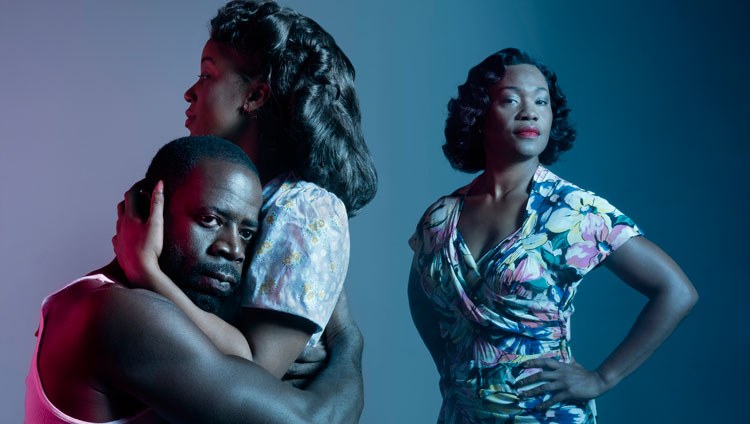 A Streetcar Named Desire first premiered on Broadway in 1947 and has since become one of the most famous plays in the American canon.
For the production at Portland Center Stage, Artistic Director Chris Coleman will direct the play using a version of the script that was originally edited by Emily Mann in 2012, for a production Mann directed on Broadway featuring black cast members in the leading roles.

Emily Mann's Broadway production received much acclaim. During the run, she spoke with Playbill.com about the small changes she made to the script to support the casting – including the omission of Stanley's last name, Kowalski, and the use of the term "Polack" (all edited with the approval of Tennessee Williams' estate):
"I've made tiny little shifts and changes to make it accurate and authentic, to New Orleans and to black New Orleans — but I've made fewer than you would think, almost none. And, if we are doing it right, you won't, after a while, notice that at all. What happens is, it's so true to itself that you think Tennessee wrote it for this cast."
In an interview with Los Angeles Times, Mann speaks to the authenticity of the casting:
"The idea is to make it a real New Orleans play. The DuBois sisters are descendants of French Huguenots. This is what most of the free people of color were — the gens de couleur. Many of them owned their own plantations. They owned their own slaves. They owned their own homes. And it was a very elegant culture — the quadroon and octoroon balls. Stanley is working-class, darker-skinned. That doesn't work for the way these women were brought up, one of whom could probably pass."

Emily Mann was fortunate to befriend Tennessee Williams early in her career. In 1975 while directing another Tennessee Williams classic, The Glass Menagerie, Mann was introduced to Williams by his brother, Dakin, who had come to see the show. Williams offered to have Mann direct an upcoming production of A House Not Meant To Stand at the Goodman Theater in Chicago. Although that production never made it to the stage, Williams and Mann formed a friendship that lasted until Williams' death in 1983. When asked about what Williams would think of her Broadway production of Streetcar, Mann explained, "He kept giving permission to do this idea because he'd always known, as someone who knows New Orleans, how right this is."
To hear about Chris Coleman's vision for Streetcar – and learn a bit more about the Emily Mann edits and the incredible cast we've assembled for the PCS production – listen to Chris' conversation with Dmae Roberts on Stage and Studio (the interview with Chris begins at about 10:20).
To learn a little more about A Streetcar Named Desire and the multi-cultural neighborhood in New Orleans that served as the setting for Williams' story, read the two articles in the PCS playbill (pgs 4-5).
To explore the history of the gens de couleur in New Orleans view this online exhibit from the New Orleans Public Library: African Americans in New Orleans: Les Gens de Couleur Libres (1999)
This article about highly successful black entrepreneurs throughout history served as inspiration for the generational wealth and status that might have been experienced by the DuBois sisters while living on the Belle Reve plantation.
Portland Center Stage is committed to identifying & interrupting instances of racism & all forms of oppression, through the principles of inclusion, diversity, equity, & accessibility (IDEA).