National Reviews of "The Pianist of Willesden Lane"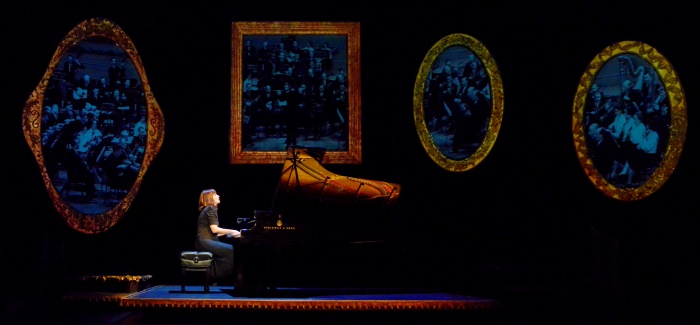 A Resonant Tale of Survival
"Mona Golabek essentially channels her mother, pianist Lisa Jura, and strikes musical and emotional notes that transcend technical display or biographical sentiment. This elegant, heartfelt solo show ... is an arresting, deeply affecting triumph." –Los Angeles Times
Deeply Affecting
"[The Pianist of Willesden Lane] tells the remarkable story of Lisa's years in wartime London with an economy of means and a simplicity that only enhance the emotional effect ... it's the kind of tale that would probably seem melodramatic if it were fiction. –The New York Times
An Uplifting Story of Extraordinary Love
"The Pianist of Willesden Lane is a deeply moving account of a talented musician who survived against the odds ... Mona Golabek plays some of the world's most loved piano music (Mozart, Bach, Beethoven et al) ... Golabek is both a mesmerizing storyteller and a hugely talented pianist." –Londonist
Deeply Stirring
"Pianist is a stirring case of art preserving life ... Golabek sitting down at the Steinway piano ... is enough to make your mouth fall open with a certain wonder at the way of the world." –Chicago Tribune
How Music Nurtures the Soul
"If you're looking for an extremely poignant evening of substantive musical theatre, I can't recommend The Pianist of Willesden Lane strongly enough." –The Huffington Post
Riveting
"No one can doubt the importance of the arts to human dignity and endurance after seeing The Pianist of Willesden Lane ... What makes Pianist so moving is Golabek's superb skills as both storyteller — she reenacts every role — and as an acclaimed pianist ... an excellent, deeply moving tribute." –The Huffington Post
A Powerful Evening in the Theatre
"The Pianist of Willesden Lane is grippingly wrenching almost past endurance ... Praise is superfluous for a performance like this. Golabek strikes a chord — literally so — that turns viewers not only speechless but at times veritably breathless." –The Huffington Post
Portland Center Stage is committed to identifying & interrupting instances of racism & all forms of oppression, through the principles of inclusion, diversity, equity, & accessibility (IDEA).