Northwest Stories: A New Plays Program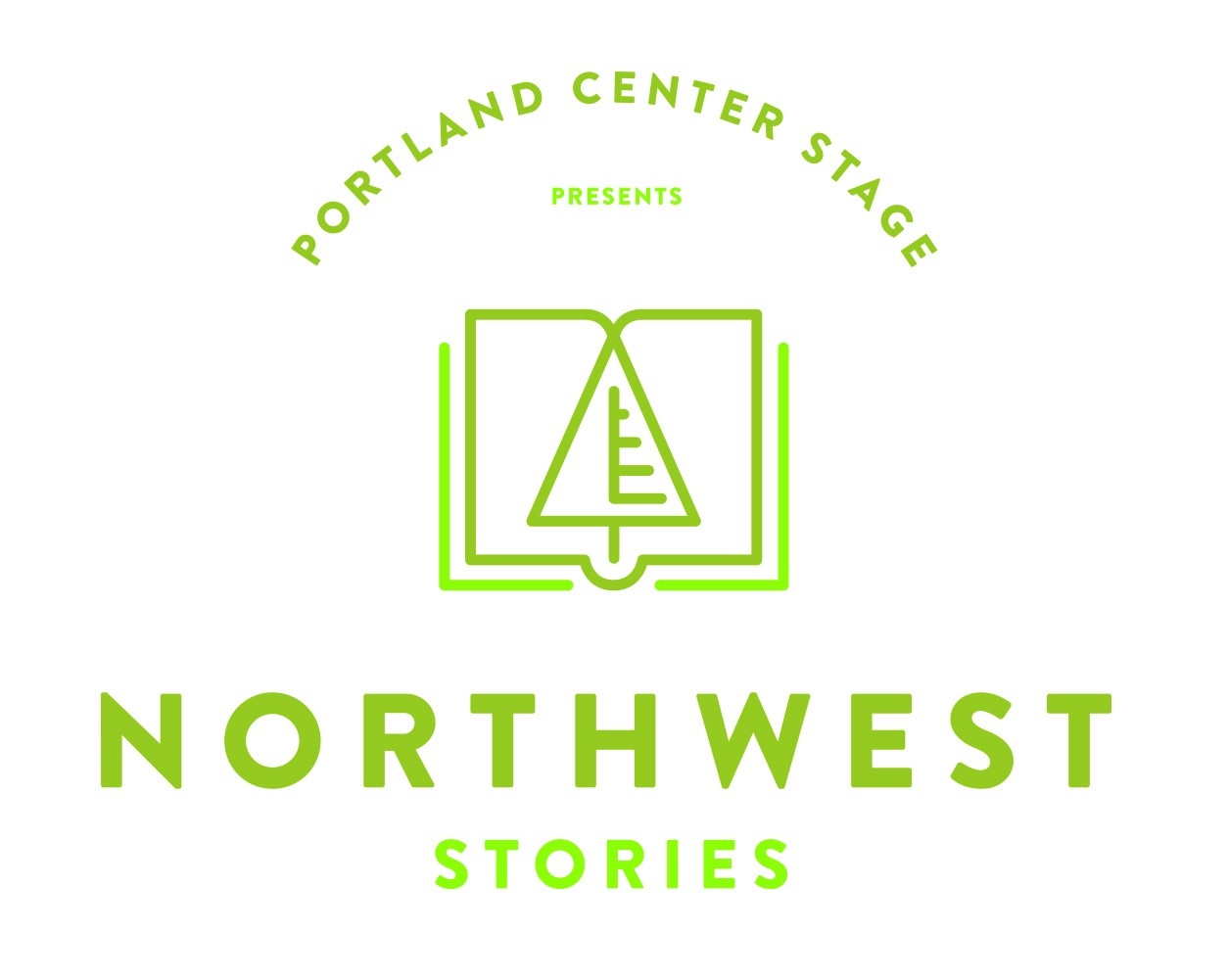 Portland Center Stage has commissioned four of the most passionate and inventive artists working today to lend their voices to a new series of plays, Northwest Stories. The four artists — James David Beaton, Mary Kathryn Nagle, Dan O'Brien and Lauren Yee — will craft plays that examine the Pacific Northwest with heart, humor and consummate humanity, creating works to enchant the senses and ignite dynamic dialogues about the events and places that define our region.
The writing process will span roughly two years, during which time Portland Center Stage's artistic staff will provide creative and dramaturgical support tailored to the needs of each artist. The commissions are supported in part by The Wallace Foundation's Building Audiences for Sustainability program. PCS was one of 26 arts organizations selected nationwide for this six-year, $52-million initiative aimed at developing practical insights into how exemplary performing arts organizations can successfully expand their audiences. These four commissions follow two Northwest Stories projects that are currently in development: Astoria: Part One, based on the best-selling book by Peter Stark and adapted by Chris Coleman, and Wild and Reckless, a new musical event by local folk rockers, Blitzen Trapper.
ABOUT NORTHWEST STORIES
Portland Center Stage's Northwest Stories series is a celebration of the essence of our region. From fresh looks at history to dynamic explorations of contemporary culture, Northwest Stories blends adventurous storytelling with local impact, all created with the immediacy and vibrancy that only live performance can bring. PCS already has a rich history of producing productions that touch on the Northwest experience — with celebrated shows ranging from One Flew Over the Cuckoo's Nest to Snow Falling on Cedars and Crazy Enough. PCS also has a long history of developing new work for the stage. In the past 17 years, more than 70 scripts have been developed during its annual festival of new work, JAW: A Playwrights Festival. PCS has also produced 20 fully-staged world premieres. More than 150 professional theater companies have gone on to produce plays that were developed at PCS.
Northwest Stories in the 2016-2017 season
The Northwest Stories series will kick off during the 2016-2017 season, with four previously announced works, including two world premieres. First up is Jeanne Sakata's Hold These Truths (October 1 – November 13, 2016), followed by Bekah Brunstetter's The Oregon Trail (October 26 – November 20, 2106). 2017 will bring the world premiere of the first play developed with a Northwest Stories commission: Astoria: Part One, based on the best-selling book by Peter Stark and adapted by Chris Coleman (January 14 – February 12, 2017). Astoria is followed by the second Northwest Stories world premiere: Wild and Reckless, a new musical event by local folk rockers, Blitzen Trapper (March 16 – April 30, 2017). These Northwest Stories add to PCS's ongoing mix of beloved classics, dazzling musicals, and the very best of contemporary theater. https://www.pcs.org/announcing-our-2016-2017-season.
JAMES DAVID BEATON
A native of the Bronx in New York City, James David Beaton is an award-winning composer, music director and pianist living in Portland, Oregon. After graduating from The Evergreen State College, he toured and recorded extensively with the rock band Everclear, including numerous appearances on film and television, before co-founding the notorious cabaret band, The Balls. With Storm Large, his collaborator for the past fifteen years, Beaton composed and music directed Crazy Enough, which debuted at Portland Center Stage in 2009, and had further productions in Australia and at the Edinburgh Festival Fringe. Since 2010, they have premiered new works annually with the Oregon Symphony. In 2014, he was nominated for a Drammy Award for the musical direction of the rock opera LIZZIE at PCS. Currently, he is composing The Everleigh Club, set in the Chicago brothel of the same name in 1900, and continues to tour internationally.
MARY KATHRYN NAGLE
Mary Kathryn Nagle was born in Oklahoma City, Oklahoma, and is a citizen of the Cherokee Nation of Oklahoma. She graduated summa cum laude from Tulane University Law School, where she was the recipient of the Judge John Minor Wisdom Award. Her play Manahatta was recently featured in The Public Theater's inaugural Public Studio workshop production series. Other recent productions include Amerinda Inc.'s presentation of Miss Lead at 59E59 Theaters in 2014. Nagle is an alum of the 2013 Emerging Writers Group at The Public Theater, and an alum of The Civilians' 2014 Research & Development Group, where she developed her play, Fairly Traceable. Nagle is the executive director of the Yale Indigenous Performing Arts Program, designed to develop Native voices in the American theater and ensure that Native plays reach the American stage. She is also a partner at Pipestem Law, P.C., where she works to protect tribal sovereignty and the inherent right of Indian Nations to protect their women and children from domestic violence and sexual assault. She is the author of Sliver of a Full Moon, a play that has traveled to theaters and law schools across the country to educate the public on the need for restoration of tribal criminal jurisdiction over non-Indians in the 2013 re-authorization of the Violence Against Women Act. She has been commissioned by Arena Stage and The Rose Theater in Omaha, Nebraska.
DAN O'BRIEN
Dan O'Brien is a playwright, poet and librettist. His play, The Body of an American, was developed at JAW and premiered at Portland Center Stage in 2012, directed by Bill Rauch. The Body of an American was the winner of the Horton Foote Prize for Outstanding New American Play, the inaugural Edward M. Kennedy Prize for Drama, the PEN Center USA Award for Drama, the L. Arnold Weissberger Award, and was shortlisted for the Evening Standard's Charles Wintour Award for Most Promising Playwright. In 2014, it received a European premiere in an extended run at the Gate Theatre in London, in a co-production with Royal & Derngate in Northampton, England. In February of 2016, it received an Off-Broadway premiere at Primary Stages, in a co-production with Hartford Stage. O'Brien is currently under commission from Center Theatre Group in Los Angeles to write a play about Syria, ISIS and Hollywood, as well as an American Revolutions joint-commission from Oregon Shakespeare Festival and The Public Theater on the history of guns in America. O'Brien's plays have been developed at Primary Stages, O'Neill Playwrights Conference, New Harmony Project, Atlantic Theater Company, Roundabout Theatre Company, American Conservatory Theater, New York Theatre Workshop, Magic Theatre, The Play Company, Rattlestick Playwrights Theater, Lark Theater, Lincoln Center Directors' Lab, PlayLabs at the Playwrights' Center and Manhattan Theatre Club, where he was a playwright-in-residence. He is a 2015 Guggenheim Fellow in Drama and Performance Art. Awards include the Osborn Award for an Emerging Playwright by the American Theatre Critics Association, the Kennedy Center's Mark Twain Comedy Playwriting Award, the National Student Playwriting Award, and the National AIDS Award for Playwriting (Kennedy Center/ACTF). He holds a B.A. in English and Theatre from Middlebury College, and an M.F.A. in Playwriting and Fiction from Brown University.
LAUREN YEE
Lauren Yee's plays include Ching Chong Chinaman (Pan Asian Repertory Theatre, Mu Performing Arts, SIS Productions, Impact Theatre), Crevice (Impact Theatre), The Hatmaker's Wife (Playwrights Realm, The Hub Theatre, Moxie Theatre, AlterTheater, PlayPenn), Hookman (Encore Theatre Company, Company One Theatre), in a word (San Francisco Playhouse, Cleveland Public Theatre, Strawdog Theatre Company, The Hub Theatre), King of the Yees (Goodman Theatre's New Stages Festival), Samsara (Victory Gardens Theater, Chance Theater, O'Neill Conference, Bay Area Playwrights Festival) and The Tiger Among Us (MAP Fund, Mu Performing Arts). Her work has also been developed at Lincoln Center/LCT3, The Public Theater, Second Stage, Rattlestick Playwrights Theatre, Center Stage, Williamstown Theatre Festival, Kitchen Dog Theater, Magic Theatre and others. Former Dramatists Guild fellow, MacDowell Colony fellow, The Public Theater Emerging Writers Group member, Women's Project Lab playwright, Second Stage Shank playwright-in-residence, and Playwrights Realm Page One resident playwright. Her play Samsara has been a nominee for the Susan Smith Blackburn Prize and the L. Arnold Weissberger Award. Her play The Hatmaker's Wife was an Outer Critics Circle nominee for the John Gassner Award for best play by a new American playwright. She is currently a member of the Ma-Yi Writers Lab and a Playwrights' Center Core Writer. Yee is also under commission from the Denver Center for the Performing Arts, Lincoln Center/LCT3, Mixed Blood Theatre, New World Symphony, South Coast Repertory and Trinity Repertory Company. She holds a B.A. from Yale and an M.F.A. from UCSD.
ABOUT THE WALLACE FOUNDATION
Based in New York City, The Wallace Foundation is an independent national philanthropy dedicated to fostering improvements in learning and enrichment for disadvantaged children and the vitality of the arts for everyone. It seeks to catalyze broad impact by supporting the development, testing, and sharing of new solutions and effective practices. At www.wallacefoundation.org, the Foundation maintains an online library about what it has learned, including knowledge from its current efforts aimed at: strengthening education leadership to improve student achievement, helping selected cities make good afterschool programs available to more children, expanding arts learning opportunities for children and teens, providing high-quality summer learning programs to disadvantaged children and enriching and expanding the school day in ways that benefit students, and helping arts organizations build their audiences.
Portland Center Stage is committed to identifying & interrupting instances of racism & all forms of oppression, through the principles of inclusion, diversity, equity, & accessibility (IDEA).