From the Director: Chip Miller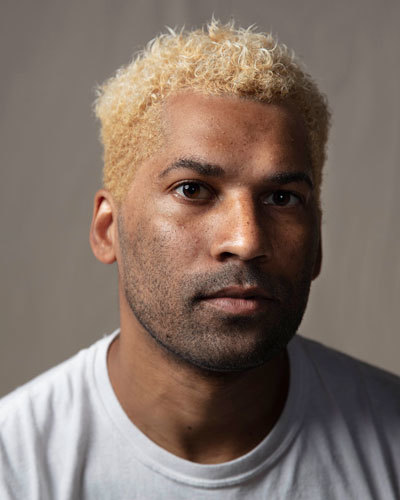 FIVE HUNDRED TWENTY FIVE THOUSAND
SIX HUNDRED MINUTES
HOW DO YOU MEASURE — MEASURE A YEAR?
The second act of Jonathan Larson's masterpiece Rent begins with this profound question: How do you measure a year?
For myself, measurements of time have become fairly surreal since the forced shutdown in March of 2020. Days often feel like weeks and months fly by like hours.
When we began discussing the possibility of a musical ending our 2021-2022 season, my first thought was, "We have to do Rent!" This was sometime in the early winter of 2020 and it felt so important to tell a story of love and community in a time of illness and precarity. As I spent time alone in my studio apartment, I craved the catharsis of being in a room with hundreds of others listening to live music — knowing that sharing that space with others could and would be healing.
As I write this note from the rehearsal hall 17 months later, I am overjoyed by this story and the ability of these songs to create the space for that catharsis. I knew that Rent could create that space because it has done so for me many times in my life. This story and these songs showed a little kid from Missouri that a whole world of possibility existed — queer love stories, artists as anarchists, chosen family. That it was also the beginning of my understanding of the HIV/AIDS epidemic seems a fitting lesson — all of those magical possibilities live in the specter of death, disease, and a system not made to support those in need.
To return to the question at the beginning of Act Two: How do you measure a year? Jonathan answered it beautifully and clearly — you measure in love. That timeless message is one that continues to inspire me as I listen to our incredible cast sing this song.
MEASURE IN LOVE
MEASURE, MEASURE YOUR LIFE IN LOVE
SEASONS OF LOVE
Portland Center Stage is committed to identifying & interrupting instances of racism & all forms of oppression, through the principles of inclusion, diversity, equity, & accessibility (IDEA).