Reviews of Hedwig and the Angry Inch
January 13, 2020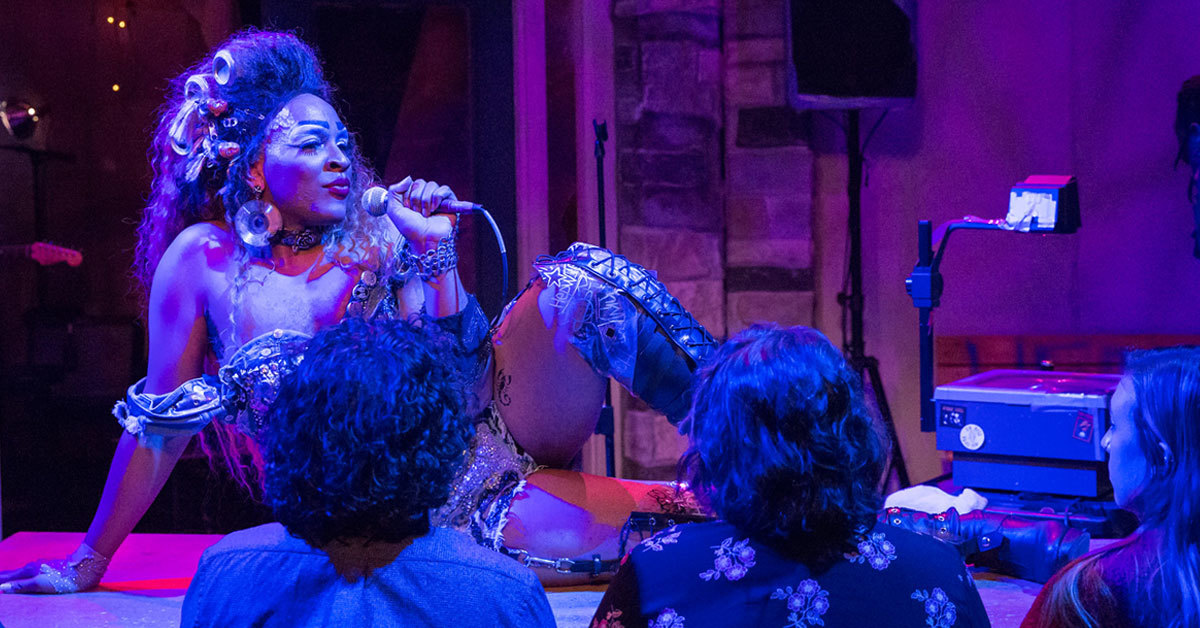 Reviews of Our 2019-2020 Production
"A guitar-churning, face-melting, inventive new take on the genderqueer rock musical Hedwig and the Angry Inch. It's cleverly conceived, masterfully designed and mightily sung ... the show still speaks, shouts and sings to the struggles of anyone coping with outsider-ism and self-identity." - The Oregonian
"Portland Center Stage's current production of Hedwig and the Angry Inch is my third experience of this iconic show. And this production is the one that captured my imagination and moved me at the heart level. It's the one that motivated me to jump to my feet at the end, and the one I can most enthusiastically recommend." - The Portland Observer
"The show totally rocks! And is hilarious and is raunchy and is complex and is a wonderfully immersive experience in the Armory's intimate Ellyn Bye Studio ... You're immersed in not only the drama of the stage play but the joy inherent in a rock show." - Ut Omnia Bene
"Energized, outrageous, and more than a little crazy ... wildly melodramatic, with pounding rock music and Beyoncé-inspired costumes and wigs. It's a pop-culture/cult happening that Portland-area Hedwig aficionados will need to see again. And again." - Judy Nedry
"This glam rock concert musical delivers the goods -- it's a kickass testament to self-acceptance and a reminder that the world is a lot less binary than we try to make it." - BroadwayWorld
"Revolutionary, astonishing, and very worthy of comparison to Beyoncé. It's certainly a tall order, but Curtis' singing style has a powerhouse soulful approach, which brings the vision of a Hedwig/Beyoncé hybrid out of our dreams and into the Ellyn Bye." - The Mercury
Audience Raves
"I had been waiting over 20 years to see this live and it blew me away!"

"So Amazing!!!"
"A 1,000,000!!!"
"Loved Loved Loved!!!"
"I love the movie. I love the off Broadway version. And now I love the Portland Armory version!! DJ and Ithaca are fantastic!!"
"We left changed, invigorated, and moved to tears. You owe it to your soul to see [Delphon "DJ" Curtis Jr. and Ithica Tell] and this kickass band absolutely blow the roof off of The Armory ... from the basement."
"Hedwig was gorgeous beyond my dreams and the band generous. These are the reminders of why art is important."
Portland Center Stage is committed to identifying & interrupting instances of racism & all forms of oppression, through the principles of inclusion, diversity, equity, & accessibility (IDEA).