Sacajawea? Sacagawea? Sakakawea?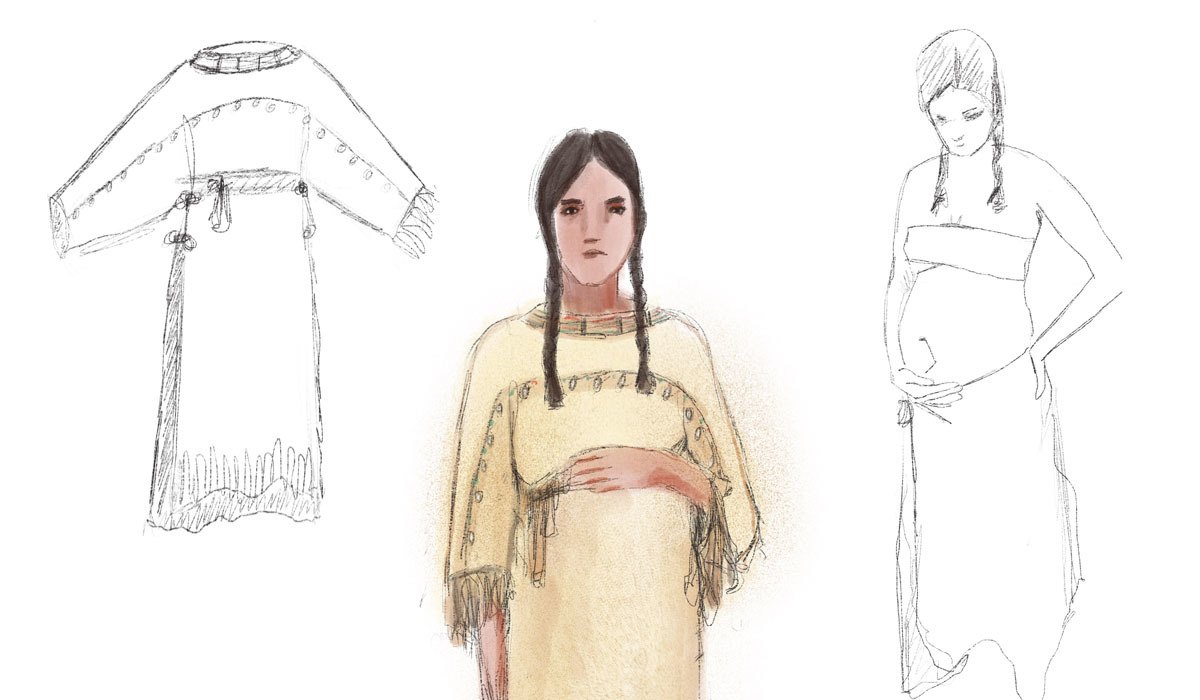 "What do you want me to call you?" -The character Coyote, a Dakota teenager, asks Sacajawea in the play Crossing Mnisose.
One of the things Crossing Mnisose addresses is the many pronunciations that have been used for Sacajawea's name throughout history. As part of playwright Mary Kathryn Nagle's research for this play, she traveled to Fort Hall, Idaho to visit the Shoshone-Bannock Tribes, where she was able to meet and speak with some of Sacajawea's descendants on this topic. We asked Nagle to write a quick explanation of how she landed on the spelling and pronunciation of Sacajawea for her script:
As a Cherokee playwright, I am no expert on how to pronounce a Shoshone woman's name. However, I can say that some of Sacajawea's descendants have informed me that "Sacajawea" is a transformation of her actual Shoshone name, "Sacatzahweyah," which in Shoshone means a burden, or something that must be pulled or carried. As to the version of her name that most Americans know, "Sacajawea," I have heard some Shoshone folks refer to her as "Sack-uh-juh-wee-uh" while I have heard some Hidatsa folks refer to her as "Sa-cock-uh-way-uh," and of course the lake within the Fort Berthold Reservation is known as Lake Sakakawea. And, on the other hand, some white Ph.D. historians prefer what two white guys, Lewis and Clark, wrote in their journals: "Su-cog-uh-wea." More often than that, Native people are more than what is reflected in a white man's account.
This video features the primary pronunciation of Sacajawea used in the play. The play also uses "Sacatzahweyah" and "Sacagawea."
Portland Center Stage is committed to identifying & interrupting instances of racism & all forms of oppression, through the principles of inclusion, diversity, equity, & accessibility (IDEA).