"Crossing Mnisose" Cast & Creative Team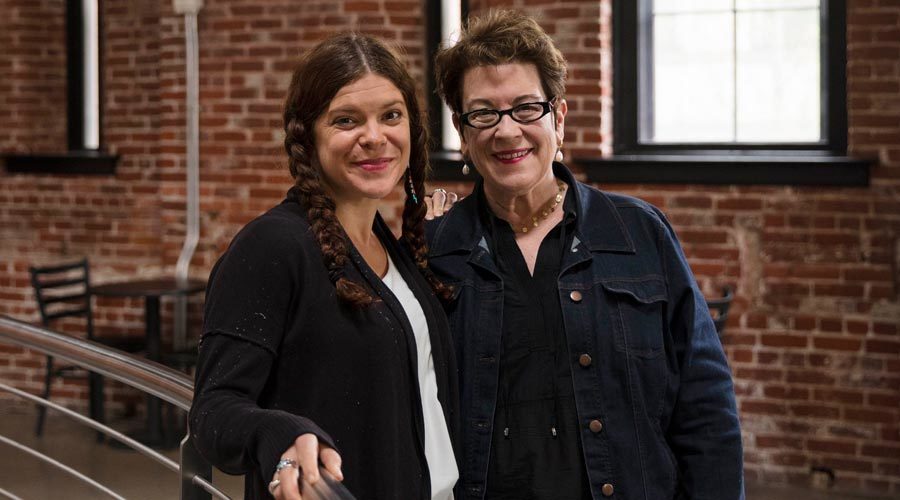 Crossing Mnisose
By Mary Kathryn Nagle
Directed by Molly Smith
The Cast
| | |
| --- | --- |
| Nick Ferrucci | Meriwether Lewis/Colonel |
| Gavin Hoffman | Charbonneau/Carl |
| Sera-Lys McArthur | Otter Woman/Rose |
| Robert I. Mesa | Coyote/Travis |
| Chris Murray | Captain Clark/Patrick Morgan |
| Nathalie Standingcloud | Sacajawea/Carey |
The Creative Team
Todd Rosenthal
Scenic Designer
Alison Heryer
Costume Designer
Sarah Hughey
Lighting Designer
Roc Lee
Composer & Sound Designer
Anita Maynard-Losh
Text Director &
Vocal Coach
Devon Roberts
Assistant Director
Kristen Mun
Fight Director
Benjamin Fainstein
Dramaturg
Glenn Drapeau
Cultural Consultant,
Yankton Sioux Nation
Lauren Cordova
Cultural Consultant,
Shoshone-Bannock Tribes
Susan R. White
Stage Manager
Mark Tynan
Stage Manager
Lilo Alfaro
Alexis Ellis-Alvarez
Production Assistants
Will Cotter
Rose Riordan
Brandon Woolley
Casting
Music and Sound for Crossing Mnisose include:
Original Music by Roc Lee
Tribute to Kenny Merrick Jr. by Elk Soldier, led by Glenn Drapeau
Bryce Drapeau, Yankton Sioux Vocals
Elizabeth Brady, Shoshone Vocals
Whitefish Jr. Drum Group
Different Heroes, featuring Northern Voice by A Tribe Called Red
No DAPL Song by Cherry Creek
An Anthem for Standing Rock — Water to Fire by Aliza Hava
American Indian Movement (AIM) Song
Water and Wildlife recorded along the Missouri River
Women's Warrior Song
---
The Actors and Stage Manager employed in this production are members of Actors' Equity Association, the Union of Professional Actors and Stage Managers in the United States.
Meet the Cast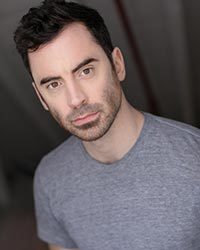 Nick Ferrucci, Meriwether Lewis/Colonel
Nick is happy to return to Portland Center Stage at The Armory where his previous credits include Astoria: Part One and Two and JAW: A Playwrights Festival. Local credits: Teenage Dick at Artists Repertory Theatre; John and The Angry Brigade at Third Rail Repertory Theatre; Luna Gale at CoHo Productions; Peter and the Starcatcher at Portland Playhouse; and True West at Profile Theatre. Regional: Oregon Shakespeare Festival, Maples Repertory Theatre, Sierra Repertory Theatre, Commonweal Theatre, Heritage Theatre Festival, and Bright Star Touring Theatre. Film: Warmuffin, The Falls, One Foot In The Gutter. Television: Grimm. He holds an M.F.A. in acting from Northern Illinois University and a B.F.A. in theater from Southern Oregon University. He has studied with Moscow Art Theatre in Russia and The Second City in Chicago.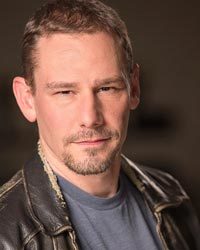 Gavin Hoffman, Charbonneau/Carl
Gavin is happy to be back at The Armory where he played Peter Shirley/Morrison in Major Barbara, Duncan McDougall/Hoback in Astoria: Part One and Two, Joe in Great Expectations, Ligniere in Cyrano, Iago in Othello, Karl/Steve in Clybourne Park, as well as many JAW festivals. Other credits include: Artists Repertory Theatre, Shaking the Tree, Profile Theatre, CoHo Productions, Third Rail Repertory Theatre, and Lakewood Theatre Company. He has worked regionally and in New York. Gavin has guest starred in Portlandia (IFC), The Big Easy (USA), and Leverage (TNT), and co-starred in Grimm (NBC). He is the recipient of four Drammy Awards for acting. Gavin is a graduate of P.C.P.A. and has a B.F.A. in acting from Ithaca College. He is a proud member of Actors' Equity and SAG-AFTRA.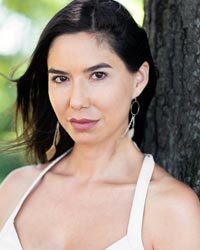 Sera-Lys McArthur, Otter Woman/Rose
Nakota and German-Canadian from Saskatchewan, Sera-Lys is an accomplished screen and stage actor. This is her debut at Portland Center Stage at The Armory. Pinamaya to all those who have assisted along her journey. Select film and television: Outlander (STARZ); Friends From College (Netflix); Robbery (Pagemaster Ent.); Monkey Beach (Reunion); Arctic Air and The Englishman's Boy (CBC). Notable New York City staged reading: Ishmael Reed's The Haunting of Lin-Manuel Miranda (The Nuyorican Poets Café). Off-Broadway: Smoke (Signature Theatre); Sacagawea: Bird Woman (Urban Stages). Select Canadian theater: Ballenden (Royal Manitoba Theatre Centre); Evangeline (The Citadel); In Spirit (Article 11); Mistatim (Red Sky Performance/Young People's Theatre); Where the Blood Mixes (Western Canada Theatre/Theatre Aquarius). @seralysmcarthur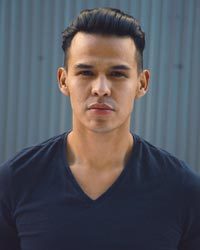 Robert I. Mesa, Coyote/Travis
Robert (Navajo/Soboba) is a filmmaker, writer, artist, photographer, and actor working in Los Angeles. He studied filmmaking at the Institute of American Indians. As an actor, he recently traveled to New Zealand to play the esteemed role of Tecumseh in the miniseries The Men Who Built America: Frontiersmen (2018), executive produced by Leonardo DiCaprio. A self-taught photographer, Robert has documented numerous acclaimed Native American artists, including Bob Haozous, with whom he shared a debut photography exhibition. Through film, photography, and by cultivating an acting persona, he aims to raise cultural awareness regarding empowerment within identity. His work has been featured in multiple art markets, including The Autry (Los Angeles), The Heard (Phoenix), and the Santa Fe Indian Market.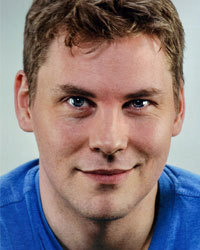 Chris Murray, Captain Clark/Patrick Morgan
Chris is thrilled to be back at Portland Center Stage at The Armory! Previous credits at The Armory include 12 years at JAW: A Playwrights Festival, Sense and Sensibility, Major Barbara, Astoria: Part One and Two, The Oregon Trail, Great Expectations, Our Town, Futura, and Sometimes a Great Notion. Regionally, Chris has worked on readings, workshops, and world premieres at several theaters, including the Colorado New Play Summit at Denver Center for the Performing Arts and the Humana Festival at Actors Theatre of Louisville. Locally, Chris has performed at Artists Repertory Theatre, CoHo Productions, Profile Theatre, Third Rail Repertory Theatre, and more. Thank you for supporting live theater!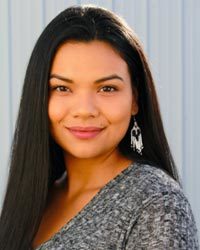 Nathalie Standingcloud, Sacajawea/Carey
An Oklahoma native, Nathalie (Keetoowah-Cherokee, Muscogee-Creek, Salish-Kootenai, Colville) is delighted to perform another work by Mary Kathryn Nagle, and make her debut at Portland Center Stage at The Armory. She recently finished the world premiere of Return to Niobrara at The Rose Theater in Nebraska. When she was six, Nathalie starred in the short film Standingcloud, written by her aunt Kimberly Guerrero. Her credits include the Trail Of Tears Drama (Cherokee Heritage Center), The Wizard Of Oz, Grease (Sequoyah Drama), and Water By the Spoonful (TheatreOCU). She has appeared in Sterlin Harjo's Mekko in 2015 and in the 1491's live sketch comedy shows and popular YouTube series. In addition to her work as an actor, Nathalie can be found creating exquisite body art at River City Tattoos.
Meet the Creative Team
Mary Kathryn Nagle, Playwright
Mary Kathryn is an enrolled citizen of the Cherokee Nation. She currently serves as the executive director of the Yale Indigenous Performing Arts Program. She is also a partner at Pipestem Law, P.C., where she works to protect tribal sovereignty and the inherent right of Indian Nations to protect their women and children from domestic violence and sexual assault. Mary Kathryn is an alumn of the 2012 Public Theater Emerging Writers Group, where she developed her play Manahatta in Public Studio (May 2014). Productions include Miss Lead (Amerinda Inc., 59E59 Theaters, January 2014), Fairly Traceable (Native Voices at the Autry, March 2017), Sovereignty (Arena Stage, January 2018), Manahatta (Oregon Shakespeare Festival), and Return to Niobrara (The Rose Theater). In 2019, the Marin Theatre Company will produce Sovereignty.
Molly Smith, Director
Molly has been a leader in new play development for 40 years. She has been the artistic director of Arena Stage since 1998. Her most recent directing credits at Arena include Anything Goes, Snow Child, and Sovereignty. Her directorial work has also been seen around the country and Canada, including on Broadway (The Velocity of Autumn, 2014), Off-Broadway (The Originalist), and Perseverance Theatre in Juneau, Alaska, which she founded and ran from 1979-1998. She has worked alongside playwrights Sarah Ruhl, Paula Vogel, Wendy Wasserstein, Karen Zacarías, Mary Kathryn Nagle, and many others. She led the re-invention of Arena Stage, through the creation of the Mead Center for American Theater and positioning Arena Stage as a national center for American artists. Arena's Power Plays Cycle is a massive commissioning project focusing on 25 writers over 10 years on stories of American politics and power from 1776 to the present decade.
Todd Rosenthal, Scenic Designer
Broadway: August: Osage County (Tony and Laurence Olivier Award for Best Scenic Design), The Motherf**ker with the Hat (Tony nomination), Who's Afraid of Virginia Woolf?, Of Mice and Men, This is Our Youth, Fish in the Dark, Straight White Men, and the upcoming Linda Vista. International: The Beauty Queen of Leenane and Madame Butterfly in Ireland; Nice Fish and Downstate in London. Regional: Steppenwolf Theatre Company, Goodman Theatre, Guthrie Theater, Mark Taper Forum, American Repertory Theater, La Jolla Playhouse, Lyric Opera of Chicago, Arena Stage, Berkeley Repertory Theatre, Alley Theatre, Oregon Shakespeare Festival, and many Off-Broadway theaters. He designed six seasons for Big Apple Circus. Awards include: USITT 2019 Distinguished Achievement Award, Helen Hayes, Ovation, Joseph Jefferson, and Michael Merritt Awards. Featured designer at the United States exhibition at the Prague Quadrennial in 2019. Professor, Northwestern University. Graduate, Yale Drama.
Alison Heryer, Costumer Designer
Alison is a costume designer for theater, film, and print. She is thrilled to be returning to Portland Center Stage at The Armory after designing costumes for Sense and Sensibility, Fun Home, Wild and Reckless, The Oregon Trail, Ain't Misbehavin', Our Town, Three Days of Rain, and Threesome. Other design credits include productions with Steppenwolf Theatre Company, 59E59 Theaters, La MaMa, The New Victory Theater, Kansas City Repertory Theatre, Indiana Repertory Theatre, Portland Opera, Artists Repertory Theatre, and The Hypocrites. She has exhibited work at the Nelson-Atkins Museum of Art, World Stage Design, and the Prague Quadrennial of Performance Design and Space. Alison is on the faculty in the School of Art + Design at Portland State University and a member of United Scenic Artists Local 829. alisonheryerdesign.com
Sarah Hughey, Lighting Designer
Sarah is happy to return Portland Center Stage at The Armory where other credits include Sense and Sensibility, A Christmas Memory/Winter Song, and Major Barbara. Additional design credits include projects at Guthrie Theater, Asolo Repertory Theatre, Oregon Children's Theatre, Steppenwolf Theatre Company, Lookingglass Theatre Company, Northlight Theatre, City Theatre Company, Writers Theatre, Chicago Children's Theatre, Victory Gardens Theater, Kansas City Repertory Theatre, The Black Rep (St. Louis), and Court Theatre. She has taught lighting design at Northwestern University, Columbia College Chicago, and Willamette University. She holds an M.F.A. from Northwestern University and is a member of USA Local 829. skhugheylighting.com
Roc Lee, Composer & Sound Designer
Roc is a Washington D.C.-based composer and sound designer. He holds a Master of Music in stage music composition from The Catholic University of America. Credits include: Snow Child, The Price, The Year of Magical Thinking, Mother Courage (Arena Stage); Small Mouth Sounds (Round House Theatre); Admissions, Curve of Departure (Studio Theatre); The Watsons Go to Birmingham (The Kennedy Center Theater for Young Audiences); Charm, Hooded, Or Being Black for Dummies, Ulysses On Bottles, Oh, God (Mosaic Theater Company); Aubergine, The Importance of Being Earnest (Everyman Theatre); The Invisible Hand, On The Town, Aubergine, Annie, Thurgood, Fickle: A Fancy French Farce, Dial M for Murder (Olney Theater Center); AIDA (Constellation Theatre Company); In This Hope: A Pericles Project, Hello My Name Is ... (The Welders); [410]Gone (Rorschach Theatre); and In the Heights (GALA Hispanic Theatre). roclee.net
Anita Maynard-Losh, Text Director & Vocal Coach
Anita is the director of community engagement and senior artistic advisor at Arena Stage, where she leads the education and outreach programs and serves on the artistic team. Now in her 15th season at Arena Stage, Anita directed the world premiere of Our War, and has been an associate director and text director on several productions, including Sovereignty by Mary Kathryn Nagle, directed by Molly Smith. Anita trained and taught at the American Conservatory Theater, was on the faculty at Webster University, and was the associate artistic director of Perseverance Theater in Juneau, Alaska where she directed 21 mainstage productions. She has coached dialects at Arena Stage, The Kennedy Center, Washington National Opera, Oregon Shakespeare Festival, and for the Broadway revival of Ragtime.
Devon Roberts, Assistant Director
Devon is thrilled to be working on his first show at Portland Center Stage at The Armory. He is a graduate of Portland State University's Theater Program where, following his work as a director on Shaw's Arms and the Man, he was chosen to direct Ionesco's Victims of Duty for the main stage season; the following year he acted the role of Malvolio in Twelfth Night. Devon is an alumni of the Orchard Project Core Company, developing new works with artists and companies such as The Civilians and Amyra Leon. His recent professional credits include directing the new play Gayface at the Edinburgh Festival Fringe and acting the role of Leo Irving in Ruhl's In the Next Room, or the vibrator play (guest artist, Portland State University).
Kristen Mun, Fight Director
Kristen is originally from the island of Oahu and holds a B.F.A. from Southern Oregon University. She is excited to return for her sixth season at Portland Center Stage at The Armory. Recent credits at The Armory include fight choreographer and assistant stage manager for The Color Purple, stage manager for Until The Flood, Sense and Sensibility, Constellations, and Major Barbara. Kristen has been in the world of stage combat for almost 15 years and has recieved a Drammy Award for Best Fight Choreography for her work on Tender Napalm (2018), Henry IV, Part I (2013), Oedipus El Rey (2012) and Danny and the Deep Blue Sea (2012). She owes her skills and training to Toppo, Duval, and Dueling Arts Intervational.
Benjamin Fainstein, Dramaturg
Benjamin is the literary manager for Portland Center Stage at The Armory and JAW: A Playwrights Festival. Selected dramaturgy and new play development credits include Astoria: Part One and Two (The Armory); Sarah Sander's Golden (MIDD Summer Play Lab); Meghan Brown's The Tasters and Kevin Artigue's The Forcings (JAW); Meg Miroshnik's The Tall Girls (Carlotta Festival of New Plays); and Marcus Gardley's The House That Will Not Stand (Yale Repertory Theatre). Benjamin was a 2018 Lambda Literary Playwriting Fellow, and his plays have appeared in New York, New Haven, Boston, and Washington, D.C. Previous posts include founding artistic director of Whistler in the Dark Theatre, associate artistic director of Yale Cabaret, and managing editor of Theater magazine. He received his M.F.A. from Yale School of Drama.
Glenn Drapeau, Cultural Consultant, Yankton Sioux Nation
Glenn is an enrolled member of the Ihanktonwan Oyate, Yankton Sioux Nation. He is currently a Dakota language instructor at Marty Indian School in Marty, South Dakota. He has also been gifted with the beautiful role of being a culture keeper for the Seven Council Fires of the Great Sioux Nation. Glenn has a B.A. in biology and earth and environmental science. He has grown up and lived on the Indigenous homeland and territory of the Dakota Nation, which is in the heart of what is known as Turtle Island, South Dakota.
Lauren Cordova, Cultural Consultant, Shoshone-Bannock Tribes
Lauren is the great-great granddaughter of Shoshone Chief Arimo. She grew up in the Washington, D.C. area and spent a great deal of her childhood with family on the Fort Hall Indian Reservation. She is an enrolled member of the Taos Pueblo tribe of New Mexico, and is a descendant of Tesuque Pueblo through her paternal grandmother. Lauren is a two-spirit writer and poet. Her writing is mainly focused on Native American culture and activism. She has worked on numerous productions in the Northern Virginia area and at Appel Farm Arts camp in Elmer, New Jersey. Previously, she assisted with Mary Kathryn Nagle's Sliver of a Full Moon in Fairbanks, Alaska.
Susan R. White, Stage Manager
Susan is honored to be a part of Portland Center Stage at The Armory's season, and is thrilled to be working with director Molly Smith. Susan is a proud member for Actors' Equity Association.
Mark Tynan, Stage Manager
Imagine being in a room full of artists, watching the birth of an idea, a movement given purpose, a sentence, phrase, scene, act given life. Then imagine that room translating to the stage with lighting, sound, costumes, scenery, and props; then you can imagine what Mark's job is like. Special thanks to the stage management apprentices, Alexis Ellis-Alvarez, Molly Reed, and Sarah Stark. Prior to The Armory, Mark toured nationally and internationally with musicals including Dreamgirls, The King and I with Rudolf Nureyev, How to Succeed …, Grand Hotel, The Phantom of the Opera, Rent, and Jersey Boys. Other Portland credits include several summers with Broadway Rose Theatre Company in Tigard. Regional credits include Alley Theatre, La Jolla Playhouse, and Casa Mañana Theatre.
Lilo Alfaro, Production Assistant
Lilo is grateful to be contributing to new and important works at Portland Center Stage at The Armory. As a business school graduate of California State University, and Fullerton and MBA candidate at Portland State University, she is continuing her pursuits in theater to engage in conversations like the ones that will inevitably be sparked by this play. Recent Portland backstage credits include Sides: the Musical at Lakewood Theatre Company; The Secretaries at Profile Theatre; and Fences, Scarlet, and A Christmas Carol at Portland Playhouse. Outside of work, Lilo is a Halloween enthusiast, escape room aficionado, operates an Instagram account dedicated to ugly fashion, and shares a home and life with writer and future husband, Matthew Capurro. @disgusting_trends
Alexis Ellis-Alvarez, Production Assistant
Alexis is thrilled to be working as a stage management apprentice at Portland Center Stage at The Armory. Credits at The Armory include The Color Purple, A Christmas Memory/Winter Song, and Buyer & Cellar. Outside of Portland, credits include Huntington Theater Company as the production assistant for Tartuffe; ArtsEmerson as the assistant stage manager for the world premiere of Mala; and Cygnet Theatre as the production assistant for Animal Crackers. Alexis studied stage and production management at Emerson College, where she worked on Antigone Project as the stage manager and Guys and Dolls as the production assistant. Alexis would like to send love to her parents and sister, who have always been extremely supportive of her.
Portland Center Stage is committed to identifying & interrupting instances of racism & all forms of oppression, through the principles of inclusion, diversity, equity, & accessibility (IDEA).