Why I Wrote This Play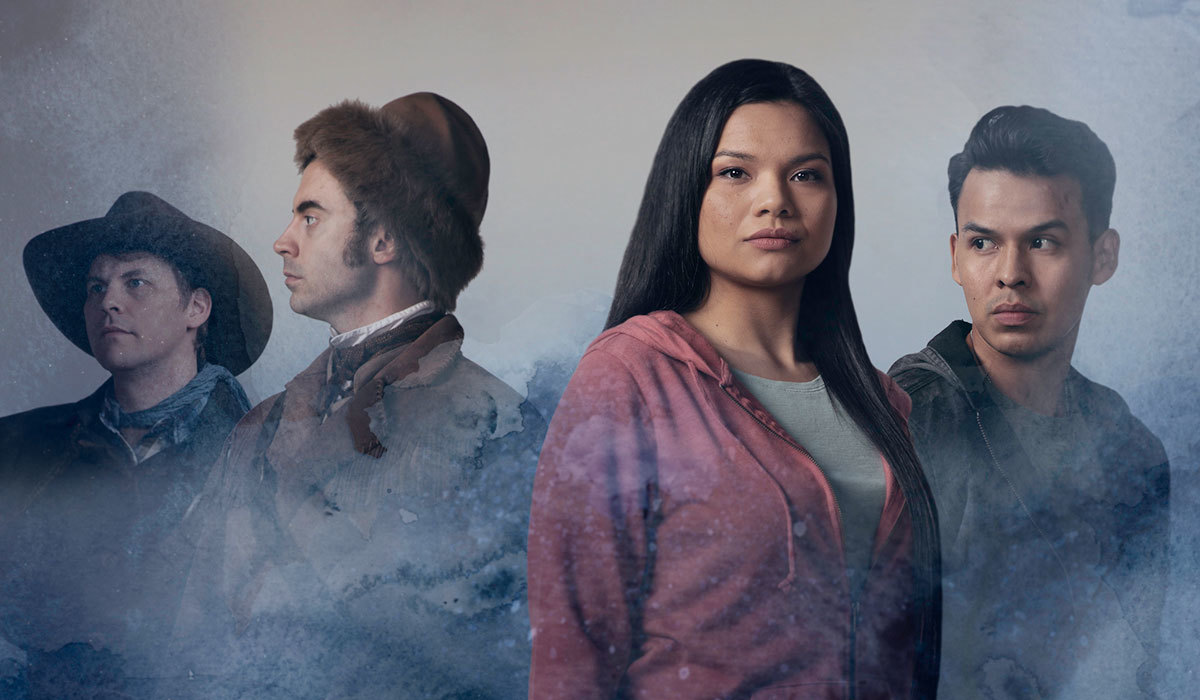 By Mary Kathryn Nagle
When I was first commissioned to write this play in November 2015, I was told I needed to pick a story about, related to, or inspired by the Pacific Northwest. I thought of many good ideas but settled on the story of Sacajawea, out of recognition that the mythology of Lewis and Clark dominates in the state of Oregon, while her story has, for the most part, been forgotten.
Like Disney's Pocahontas, many American narratives have reduced Sacajawea to a sexually erotic "princess," or nothing more than a white man's possession. I've read plays where her only lines are "me make corn" or where her main storyline is a sexual affair with Clark. None of the plays I've read mention the domestic violence and sexual assault she suffered at the hands of Charbonneau — despite these events being recorded directly in Clark and Lewis' journals.
I am always interested in why we tell the stories we tell, and why we silence the stories we silence. Despite the #MeToo Movement, America seems woefully unprepared to accept that their heroes of Manifest Destiny were lost and would have likely died somewhere in the Rocky Mountains if it had not been for the guidance and bravery of a Native fourteen-year-old girl.
These are the stories I seek to tell mostly because, in my line of work as an attorney representing Native women survivors, I see the connection between the silencing of Sacajawea's story of survival and the incredibly high rates of violence our Native women continue to face today. It is not a coincidence that when Olivia Lone Bear went missing and the federal authorities did nothing, her body was found at the bottom of Lake Sakakawea.
But this play took an unanticipated turn for me, one I could have never predicted. In August 2016, when I was in the thick of my research for my "Sacajawea play" (I was reading ALL of the Lewis and Clark journals), I got a call from one of my best friends. Her brother was the then Chairman of Standing Rock, and he had just been arrested along with twenty or so other tribal members who were standing peacefully in protest when Dakota Access LLC started construction on their pipeline across the Missouri River, the Mnisose. "Can you come?" she asked. I flew out numerous times those next few months. Each time I would stay with Jodi at her house in Bismarck and each morning we would get up at 6 a.m. and drive south on Highway 1806 to Cannonball, where everyone was camped along the river. We would draft press releases, manage media calls, help deliver water and food, and basically deal with anything her brother or the Tribal Council needed us to tackle. Sometimes we didn't get home until 2 in the morning, only to start over again at 6.
There are so many things to say about that experience. But as we repeated our daily drive up and down the Missouri, I was taken with the river's beauty. And then I noticed the signs. Lake Sakakawea. Historical markers stating that Lewis and Clark had crossed the river at the very site of the camp along the Cannonball. And so then I looked, and I found Lewis and Clark's journal entry on the day in October 1804 when they passed by the very spot that was now the epi-center for the resistance against the Army Corps of Engineers, the direct descendant agency of the Army Corps of Discovery.
I asked myself, what would Sacajawea do if she was alive today? Who would she be and how might she experience the same river she embarked on with her kidnapper and two lost Americans just over two hundred years ago? And then I sat down to write this play.
Portland Center Stage is committed to identifying & interrupting instances of racism & all forms of oppression, through the principles of inclusion, diversity, equity, & accessibility (IDEA).