JAW
About JAW
Every summer, we get reminded about the vitality of this ever-changing, crazy fun, wild world of theater. JAW (short for Just Add Water) takes over the Armory as the universe of artists required to make a play — writers, directors, dramaturgs, actors, stage managers — gathers to pull apart and then put back together the newest work from some of the country's most exciting writers. At first the work is done in separate rooms, play by play; thoughtfully-assembled groups with intense focus and brave brains. Then, as the two weeks reaches its final days, the building opens wide with the Big Weekend, inviting hundreds of audience members to become part of the creation by joining us for staged readings of these spanking new scripts - and a slew of performances from other Portland theaters and arts ensembles - all free and open to the public. Join us!
---
Since launching in 1999, JAW's principal focus continues to be the playwright and the creative process. Each year, three to four playwrights, whose work is chosen from nearly 200 submissions, collaborate with directors, dramaturgs, actors, and other theater professionals from across the U.S. to read, revise, and sometimes completely re-write their scripts, discovering through the process what does or does not work in the transition from page to stage. Joining them are Promising Playwrights, high school students selected from PCS's Visions & Voices program, who write and develop their own short plays, working alongside the professionals. All of the playwrights' works are then presented in staged readings for the public.
The 2017 festival begins with artists in residence starting July 17.
The Big Weekend of staged readings and other events open to the public will occur July 28-30.
As always, JAW is FREE and open to the public.
*Dates are subject to change.*
Announcing the playwrights for the 19th annual JAW Festival
The Big Weekend (July 28 – 30) will feature readings of four new works selected by the JAW reading committee and six new short plays from our Promising Playwrights. Date and times of each project is still in early planning. Check back soon for a complete schedule of events.

Friday, July 28
8 pm – Promising Playwrights Kick-off Event
Saturday July 29
4 pm – Reading TBD
8 pm – Reading TBD
Sunday, July 30
4 pm – Reading TBD
8 pm – Reading TBD
---
Testmatch
by Kate Attwell
Present day: A rained out women's cricket match between India and England leaves tensions bare and as the rainy day drones relentlessly on, no one can play nice any more. Then: The British East India Company rules in eighteenth century West Bengal, as two members of the Royal Cricket Team, ardent players of the game, debate the rules of engagement, the problem of the women, the trouble with mosquitoes, all against the backdrop of a country that they are destroying through famine. And before that?... Testmatch is a new play about women's sports, mangos, cricket, and ever present legacy of colonialism; written for an all-female cast.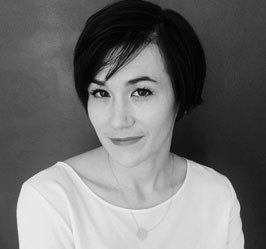 Kate Attwell is a playwright & theater maker. She is a member of Ars Nova's PlayGroup 2017/18, a 2016 member of Page 73's writers' group and was a finalist for the 2016 Page 73 playwriting fellowship. She is a Mabou Mines Resident Artist, and a member of the Public Theater's devised theater working group. Kate co-founded and creates work with the interdisciplinary performance group, I AM A BOYS CHOIR. Recently her work has been seen at: REDCAT (LA), Under the Radar (The Public Theater), JACK, La MaMa, Dixon Place, BRIC, BAM (Everybooty), The Bushwick Starr (reading series), The Prelude Festival (CUNY), The Segal Center (Festival of Performance & Film), and The Wassaic Project. BA Performance & Film, The University of Bristol, UK.

---
Small Steps
by Briandaniel Oglesby
Finally fed up with the bot-and-disappointment-filled world of online gay dating, Skip Powers volunteers to go to Mars. And NASA says, "You'll do." This is a comedy that traverses 50 million miles and a million years.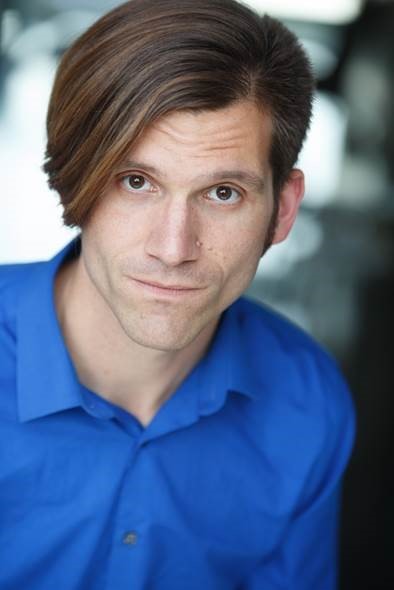 Briandaniel is a queer, (half) Latino emerging playwright and California ex-pat now living in Texas. He writes plays for teens and plays very much not for teens. His play Halfway, Nebraska was developed at Playwrights' Week at the Lark a few years ago, and went on to with the award for Outstanding Playwriting from the New York International Fringe Festival. His She Gets Naked in the End won the Kennedy Center American College Theatre Festival Latinidad Award, and may or may not premier somewhere in northern California in the next year. He is a three-time National Finalist in the Kennedy Center American College Theatre Festival. Regarding his theatre-for-teens: His adaptation of The Jungle Book was commissioned by Big Idea Theatre, and published by Steele Spring Stage Rights. He recently wrote and directed a gay adaptation of [a different] Romeo & Juliet for middle schoolers. For ten years, he spent his summers breathing barn dust on a farm as Literary Manager for Barnyard Theatre, a company he co-founded housed in an old barn. He has an MFA from the University of Texas at Austin.He now splits his time between Austin and Sacramento.

---
In Old Age
by Mfoniso Udofia
Isolated within the walls of her derelict New England home and suffering the residual pain of years of abuse, an ancient Abasiama Ufot makes an unlikely spiritual connection with an elder stranger, Azell Abernarthy. Just as life takes a new turn, Abasiama and Azell learn the true nature of love and forgiveness.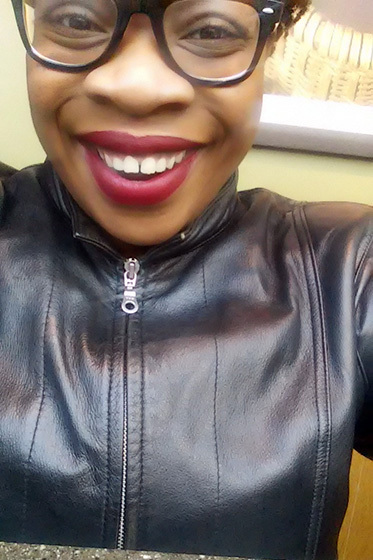 MFONISO UDOFIA is a first-generation Nigerian-American storyteller and educator, attended Wellesley College and obtained her MFA in acting from the American Conservatory Theater. Ufot Family Cycle plays, Sojourners and Her Portmanteau, will be produced this coming Spring 2017 as part of New York Theatre Workshop's season. In Winter 2016, Playwrights Realm produced the off-Broadway World Premiere of Sojourners. In Spring 2016, The Magic Theater in San Francisco produced the West Coast Premiere of Sojourners and the World Premiere of the third installation in the Ufot Family Cycle, runboyun. Mfoniso's currently working on Oregon Shakespeare Festival's Play On! commission translating Shakespeare's, Othello. She's also the Artistic Director of the NOW AFRICA: Playwrights Festival and a proud member of New Dramatists class of 2023. Mfoniso's plays have been developed, presented and/or produced by Seattle Repertory Theatre, New York Theatre Workshop, Playwrights Realm, The Magic Theatre, Dr. Barbara Ann Teer's National Black Theatre, Hedgebrook, Sundance Theatre Lab, Space on Ryder Farm, NNPN New Play Showcase, Makehouse, Soul Productions, terraNOVA, I73, The New Black Fest, Rising Circle's INKTank, At Hand Theatre Company, The Standard Collective, American Slavery Project, Liberation Theatre Company and more. Please follow her at www.mfonisoudofia.com.

---
Tiny Houses
by Stefanie Zadravec
On July 17, 2014, Malaysian Flight MH-17 rained down upon a tiny, war-torn Eastern Ukraine village after being targeted by a surface-to-air missile launched by pro-Russian Separatists. Bodies and objects alike become fodder for those trying to escape the circumstances in which they were born. TINY HOUSES is a comic riff on Pandora's Box that explores the ripple effect on several women who suddenly realize they can disrupt the status quo.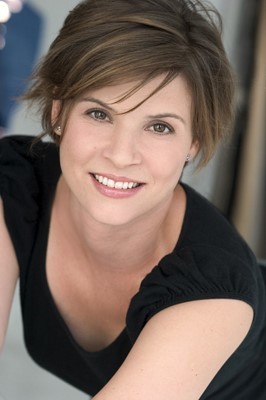 STEFANIE ZADRAVEC is a resident playwright at New Dramatists, playwright-in-residence at Women's Project and member of the 2017 Keen Playwright's Lab. Plays includes: Colony Collapse (Kilroys list, Theatre Boston Court) The Electric Baby (Two River Theater, Quantum Theatre); Honey Brown Eyes (Theater J, Working Theater); The Boat (The Working Theater Commission). Honors include 2015 Helen Merrill Award, Francesca Primus Prize, Helen Hayes Award, Sustainable Arts Foundation Award, WAMCo Award; as well as fellowships from the The Lark, New York Foundation for the Arts, The Playwrights Realm, The Edgerton Foundation, & Dramatists Guild; Commissions/production support from: NYSCA, Ford Foundation, NEA, Mellon Foundation, Oregon Shakespeare Festival, Play Penn, Women's Project,The Lark, New York Stage & Film and New Dramatists. Her plays are published by DPS and featured in Best Women's Monologues (Smith & Kraus) and 99 Scenes From The Kilroys List (TCG). www.szadravec.com
Script Submissions
Closed. Thanks for your interest in JAW. The submission period for 2017 has ended, and we are no longer accepting plays for consideration. Please revisit this page in the coming months for information about the festival line-up, other events, and future submissions.
Press Play
A series of dynamic performance pieces hand-selected for JAW that animate the building and engage audience members before every reading. Dancers, puppeteers, and musicians pop up throughout the building adding to the vibrant festival spirit of JAW.
Community Artist Labs
Artists from across the nation conduct educational labs for our local community on a diversity of performance-related topics. Admission is FREE, but in order to maintain a high level of quality, attendance for each lab is limited and determined by random lottery.
Promising Playwrights
The 19th annual JAW: A Playwrights Festival will kick off with staged readings of new scripts from Portland-area high school playwrights. Come ready to celebrate and socialize. These Promising Playwrights are selected from our Visions & Voices Playwriting Program, a residency program offered to Portland-area schools.
See the past history of JAW since it began in 1999.

JAW Staff
Just a few of the hardworking folks behind the JAW festival. Contact us at jaw@pcs.org.
Rose Riordan – JAW Festival Director
Kelsey Tyler – JAW Festival Co-Producer
Brandon Woolley – JAW Festival Co-Producer
Benjamin Fainstein – JAW Literary Manager
Will Cotter – JAW Festival Company Manager
Clara-Liis Hillier – Education and Community Associate
Eric Werner – Education and Community Coordinator
Accessibility Info
PCS is committed to making our performances and facilities accessible to all of our patrons. Wheelchair seating, sound amplifying devices and large print programs are available for JAW. For more information, visit our accessibility page.
Thank You to Our Sponsors

This project is supported by the Oregon Cultural Trust and the National Endowment for the Arts. Additional support is provided by the Regional Arts & Culture Council and the Oregon Arts Commission.
Accessibility