JAW
About JAW
Every summer, we get reminded about the vitality of this ever-changing, crazy fun, wild world of theater. JAW (short for Just Add Water) takes over the Armory as the universe of artists required to make a play — writers, directors, dramaturgs, actors, stage managers — gathers to pull apart and then put back together the newest work from some of the country's most exciting writers. At first the work is done in separate rooms, play by play; thoughtfully assembled groups with intense focus and brave brains. Then, as the two weeks reaches its final days, the building opens wide with the Big Weekend, inviting hundreds of audience members to become part of the creation by joining us for staged readings of these spanking new scripts - and a slew of performances from other Portland theaters and arts ensembles - all free and open to the public. Join us!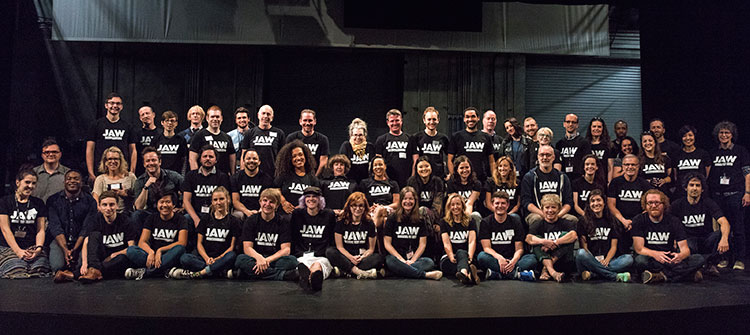 Since launching in 1999, JAW's principal focus continues to be the playwright and the creative process. Each year, three to four playwrights, whose work is chosen from nearly 200 submissions, collaborate with directors, dramaturgs, actors, and other theater professionals from across the U.S. to read, revise, and sometimes completely re-write their scripts, discovering through the process what does or does not work in the transition from page to stage. Joining them are Promising Playwrights, high school students selected from PCS's Visions & Voices program, who write and develop their own short plays, working alongside the professionals. All of the playwrights' works are then presented in staged readings for the public.
The 2017 festival begins with artists in residence starting July 17.
The Big Weekend of staged readings and other events open to the public will occur July 28-30.
As always, JAW is FREE and open to the public.
*Dates are subject to change.*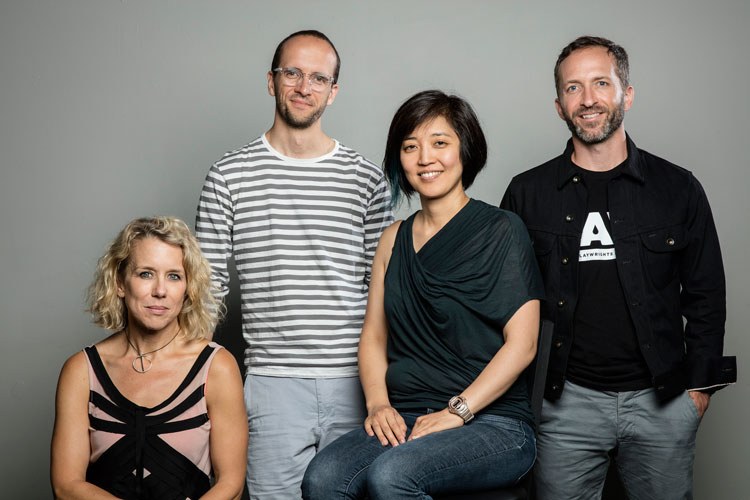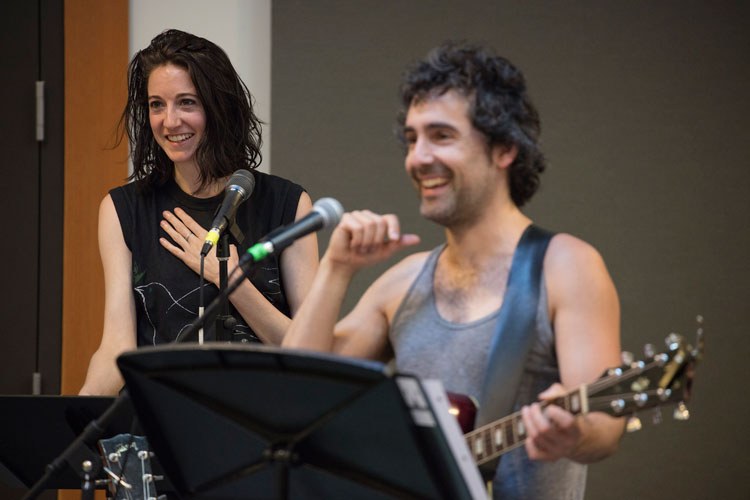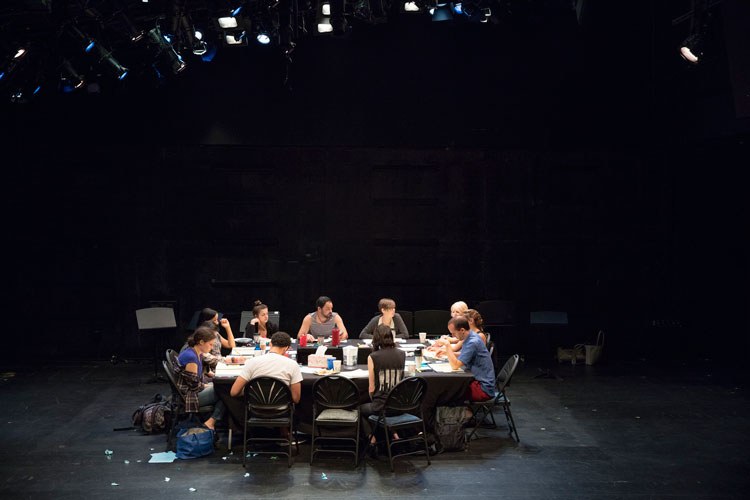 Script Submissions
Closed. Thanks for your interest in JAW. The submission period for 2017 has ended, and we are no longer accepting plays for consideration. Please revisit this page in the coming months for information about the festival line-up, other events, and future submissions.
Press Play
A series of dynamic performance pieces hand-selected for JAW that animate the building and engage audience members before every reading. Dancers, puppeteers, and musicians pop up throughout the building adding to the vibrant festival spirit of JAW.
Community Artist Labs
Artists from across the nation conduct educational labs for our local community on a diversity of performance-related topics. Admission is FREE, but in order to maintain a high level of quality, attendance for each lab is limited and determined by random lottery.
Promising Playwrights
The 19th annual JAW: A Playwrights Festival will kick off with staged readings of new scripts from Portland-area high school playwrights. Come ready to celebrate and socialize. These Promising Playwrights are selected from our Visions & Voices Playwriting Program, a residency program offered to Portland-area schools.
See the past history of JAW since it began in 1999.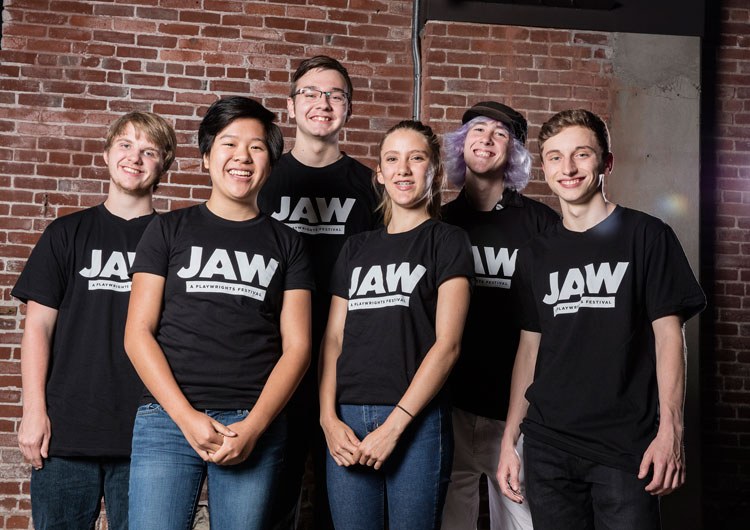 JAW Staff
Just a few of the hardworking folks behind the JAW festival. Contact us at jaw@pcs.org.
Rose Riordan – JAW Festival Director
Kelsey Tyler – JAW Festival Co-Producer
Brandon Woolley – JAW Festival Co-Producer
Benjamin Fainstein – JAW Literary Manager
Will Cotter – JAW Festival Company Manager
Clara-Liis Hillier – Education and Community Associate
Eric Werner – Education and Community Assistant
Past Seasons of JAW
Click here for a history of JAW through the years, dating back to its Portland launch in 1999.
Accessibility Info
PCS is committed to making our performances and facilities accessible to all of our patrons. Wheelchair seating, sound amplifying devices and large print programs are available for JAW. For more information, visit our accessibility page.
Thank You to Our Sponsors

This project is supported by the Oregon Cultural Trust and the National Endowment for the Arts. Additional support is provided by the Regional Arts & Culture Council and the Oregon Arts Commission.
Accessibility