Resource Guide
for Rent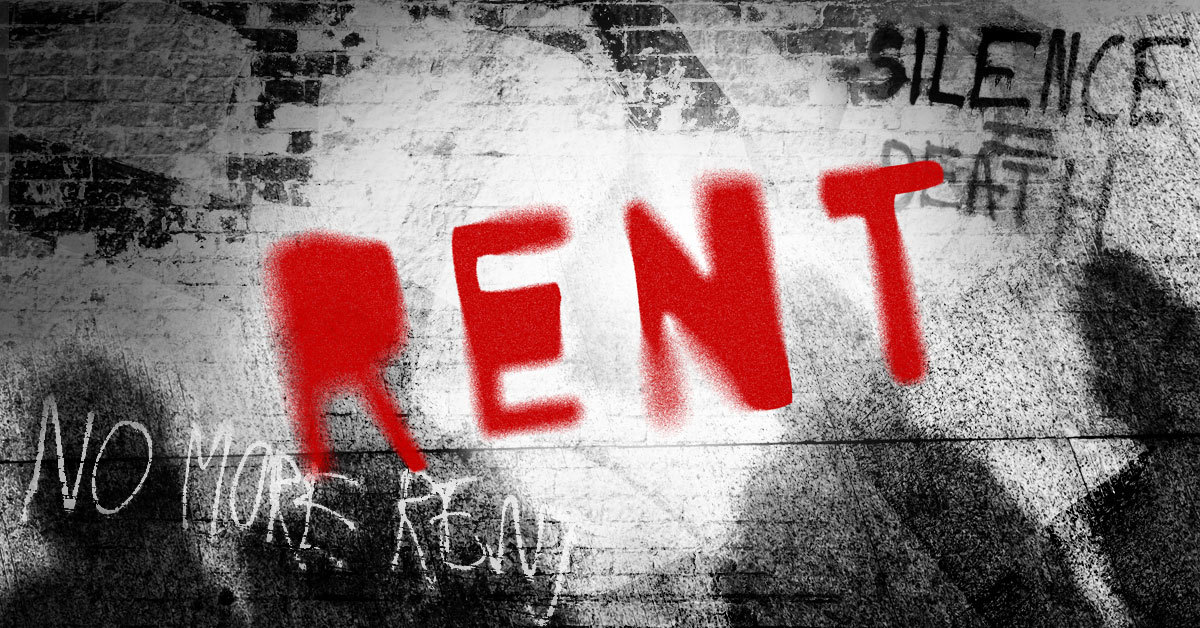 Student Matinee Curriculum
Portland Center Stage's Student Matinee Program seeks to provide all young people with opportunities to experience and directly participate in the art of high-quality, professional theater in a context that supports their education. The following is designed to help students explore themes found in our production of Rent. We encourage you to choose the most appropriate activities for your group and adapt as needed.
Glossary


Absolut: Absolut vodka. In 1989, Absolut was well-known for its visually striking print ads.

Antonioni: Michelangelo Antonioni was an Italian filmmaker whose work dealt with existential problems and redefined film aesthetics in the 1960s. His best known films are Blow-Up and //L'Avventura//.

AZT: A type of anti-HIV drug called a nucleoside analogue ("nuke"). The most common side effects of AZT can include headache, nausea, and loss of appetite. More rarely, it can cause anemia and low white blood cell counts. It is usually taken at a dose of 300 mg twice daily, with or without food.

Bertolucci: Bernardo Bertolucci was an Italian film director. His best known work was the 1972 film Last Tango in Paris with Marlon Brando.

Bohemian: It is largely believed that the term "bohemian" was originally used in France as a derogatory word for Romani individuals, because they were thought to be from Bohemia, a region in the present-day Czech Republic. Gypsy is also a derogatory term for this ethnic group. The term "bohemian" was romanticized and eventually used to describe artists or individuals who live unconventionally. Much like Gypsy, its use is regarded as problematic now that there is a great awareness of its origins.

Boy Scout: The Boy Scouts of America (BSA, colloquially the Boy Scouts) is one of the largest scouting organizations and one of the largest youth organizations in the United States, with about 1.2 million youth participants. The BSA was founded in 1910, and since then, about 110 million Americans have participated in BSA programs.

Breadlines: Going back to the Great Depression, this describes the lines low income individuals stand in to receive free food from organizations or government agencies.

Brownie: A rank in the Girl Scouts of America for students in 2nd and 3rd grade (aged 7-9).

Burberry Zip Out Lining: Burberry is a British luxury fashion brand most famous for its camel colored trench coats which feature a checkered lining, some designs included a tufted/wool lining that was removable.

Bustelo: A Cuban-style espresso.

Calcutta: Calcutta, India, known for its extreme poverty.

Carcinogens: Any substance that is thought to cause cancer.

Carmina Burana: "Carmina Burana" was composed in 1937 by Carl Orff. It's based on the Codex Burana — a collection of medieval poetry from around the 13th Century.

CBGB: A New York City music club opened in 1973 by Hilly Kristal in Manhattan's East Village. The club was previously a biker bar and before that a dive bar. The letters CBGB were for Country, BlueGrass, and Blues, Kristal's original vision. Yet CBGB soon became a famed venue of punk rock and new wave bands like the Ramones, Television, Patti Smith Group, Blondie, and Talking Heads. From the early 1980s onward, CBGB was known for hardcore punk.

C'est la vie: A French phrase which roughly translates to "well, that's life!"

"Chestnuts roasting —": The opening line to "The Christmas Song" written in 1945 but recorded in 1946 by the Nat King Cole Trio, again in 1953, and then a third and most definitive time in 1961.

Circle Line: Circle Line is a sightseeing cruise that takes tourists around Manhattan Island.

Clit Club: The Clit Club was a "floating" queer and sex-positive lesbian nightclub held in NYC that promoted safe sex and existed as an intergenerational, multi-racial, and mixed class venue for women. The party was founded by Julie Tolentino and Jocelyn Taylor in 1990 and ran until 2002.

Cunningham and Cage: Merce Cunningham was an influential American choreographer. John Cage was a famous avant-garde composer. Cunningham and Cage were a couple who collaborated on numerous works.

Dies iræ, dies illa: The opening line of the Gregorian chant that describes the Last Judgment of Christ. Translates roughly to "Day of wrath! O day of mourning!"

Digital Delay: A digital delay is an audio effect synthesizer that reproduces an original signal and replays it a set amount of time later.

Dylan: Probably Bob Dylan, an American musician known for combining folk music with rock and roll in the early 1960s. Bob was a fixture in the Greenwich Village music scene at the time. Best known for "Like a Rolling Stone," "Tangled Up in Blue," and "Subterranean Homesick Blues"; it is possible that may instead or also be a reference to Dylan Thomas, the Welsh poet.

Elsie: The mascot of Borden Dairy Products.

Entropy: Entropy is the Second Law of Thermodynamics — the theory that energy spontaneously disperses from being localized to becoming spread out if it is not hindered from doing so. It's why your toaster cools down after you unplug it.

"Follow The Man": The Man is the drug dealer — a reference to "I'm Waiting for the Man" by The Velvet Underground, which is a song about waiting for the drug dealer to show up. Andy Warhol shot the video of the Velvets performing this song.

45s: 7" vinyl single records spun at forty-five revolutions per minute.

Gertrude Stein: Feminist writer and poet who came to prominence in the early 20th century. Gertrude and her partner, Alice B. Tolkas, were out lesbians who lived in Paris and drove ambulances during WWII.

Geoffrey Beene: An American fashion designer most known as the "godfather of minimalism."

Ginsberg: Allen Ginsberg, a "Beat" poet best known for his work in the late 1950 and 1960s. Best known for "Howl," he also wrote "A Desolation," among others. Ginsberg, who was an out gay man, was an early, outspoken advocate of gay rights.

"Got any…": X = Ecstasy (MDMA); Smack = Heroin; Jugie Boogie = Crack cocaine; Blow = Cocaine; C = Cocaine; D = LSD.

Gracie Mews: A high-end apartment building on the Upper East Side.

Heidegger: Martin Heidegger was a 20th Century German existentialist philosopher. Much of his writing about technology predicted the development of Virtual Reality.

Hock: To pawn, or sell to a pawn shop.

It's a Wonderful Life: The archetypal Christmas movie. Made in 1946, it stars Jimmy Stewart, Donna Reed, and Lionel Barrymore. The antagonist, Mr. Potter (Barrymore), plays a banker who takes delight in evicting poor people from their homes.

James Bond: Commander James Bond CMG RNVR is a character created by the British journalist and novelist Ian Fleming in 1953. He is the protagonist of the James Bond series of novels, films, comics, and video games. Fleming wrote twelve Bond novels and two short story collections.

Kurosawa: Akira Kurosawa was a Japanese filmmaker who was particularly influenced by the Western genre. His best-known films are Ran and Throne of Blood, which are based on Shakespeare's Macbeth and King Lear.Akira Kurosawa was a Japanese filmmaker who adapted Westerns.

Kyrie eleison: A Greek prayer which roughly translates to "Lord have mercy."

La Bohème: An opera composed by Giacomo Puccini between 1893 and 1895 to an Italian libretto by Luigi Illica and Giuseppe Giacosa, based on Scènes de la vie de bohème (1851) by Henri Murger. The story is set in Paris around 1830 and shows the lifestyle (known at the time in France as "la bohème") of a poor seamstress and her artist friends.

Langston Hughes: An American poet who came to prominence during the Harlem Renaissance of the 1920s. Best known works include "I, too, sing America," and "A Dream Deferred," where the play Raisin in the Sun gets its name.

Lenny Bruce: A wildly popular comedian from the 50s and 60s and a first amendment advocate who broke ground with his "controversial" material and performance style.

Life Support Meeting: Based on a group that Larson and several friends used to frequent called Friends in Deed, founded in 1991 by Cynthia O'Neale and Mike Nichols.

L.L. Bean: A retail company founded in 1912 by Leon Leonwood Bean that specializes in clothing and outdoor recreation equipment. It was popular in the 90s with those considered "preppy."

Marlboro: Marlboro is an American brand of cigarettes, famously advertised by The Marlboro Man – a Western cowboy.

Mazel Tov: A Yiddish term that colloquially means "congratulations."

M.B.A.: Master's in Business Administration; a graduate degree focusing on business administration.



Mercurochrome: Mercurochrome is a topical antiseptic. In 1989, the FDA declared mercurochrome "unsafe and ineffective."

Mimi, Chica, Donde Esta? Tu mama está llamando. Donde estas Mimi?: Spanish which translates to "Mimi, girl. Where are you? Your mom is calling. Where are you?

Miss Porter's: A very expensive, all-women's boarding school for students in grades 9-12. Jackie Kennedy, Gloria Vanderbilt, and a variety of Bush family women attended Miss Porter's.

MIT: Massachusetts Institute of Technology; founded in 1861 in Cambridge. MIT has led the way in the development of modern technology and science. It was among the first universities to study virtual reality and AI technology.

Moneypenny: Miss Moneypenny is the secretary of the director of Her Majesty's Secret Service who has an unrequited crush on James Bond.

"Musetta's Theme": Musetta is the character from La Bohème on which Maureen is loosely based. The theme, also known as "Quando Men Vo" is one of the most known arias from La Bohème.

"Newt's Lesbian Sister": Conservative Republican former congressman Newt Gingrich's sister Candace came out as a lesbian in 1994 and became a very vocal advocate for the LGBT community.

Old Sport: Likely a jab at Benny's expense; in the 1925 novel The Great Gatsby by F. Scott Fitzgerald, this phrase was often uttered by the titular character Jay Gatsby who is a low born man whose great wealth is acquired by shady means and who pretends to be from an "old money" family — abandoning his true identity to fit into the upper crust of society who formerly mocked him.

Pablo Neruda: A Chilean communist politician and poet. Best known for his romantic poetry.

Parthenon: A former temple on the Athenian Acropolis, Greece, dedicated to the goddess Athena, whom the people of Athens considered their patroness. Many of the statues and carvings originally inside the Parthenon were depicted nude, hence the "running naked."

Pee Wee Herman: A comic fictional character created and portrayed by American comedian Paul Reubens. He is best known for his films and television series during the 1980s.

Prozac: An antidepressant.

Purloined: To steal.

Pussy Galore: A fictional character in the 1959 Ian Fleming James Bond novel Goldfinger and the 1964 film of the same name. In the film, she is played by Honor Blackman. The character returns in the 2015 Bond continuation novel Trigger Mortis by Anthony Horowitz, set in the 1950s; two weeks after the events of Goldfinger. Blanche Blackwell, a Jamaican of Anglo-Jewish descent, is thought to have been the love of Fleming's later life and his model for Pussy Galore.

Pyramid Club: A nightclub in the East Village of Manhattan, New York City. After opening in 1979, the Pyramid helped define the East Village drag, gay, punk, and art scenes of the 1980s. The club is located at 101 Avenue A in Manhattan.

Sensitive Aesthete: Refers to the 19th century Aesthetic Movement, a European arts movement which centered on the doctrine that art exists for the sake of its beauty alone, and that it need not serve as political, didactic, or any other purpose.

Sondheim: Stephen Sondheim, a 20th Century musical theater composer. Wrote West Side Story, Sweeney Todd, Assassins, etc.

Sontag: Susan Sontag was an author, theater director, and cultural critic. Her 1964 essay "Notes on Camp" had a tremendous impact on artists like Andy Warhol and informed the development of postmodernism.

Spoked Wheels: The spoke wheels consist of spokes and a steel rim. The spokes are made up of steel and metal which are attached to the hub where the disc brake or brake drum is located. The other end of the spoke is fixed with nipples on the steel rim. The entire spoke wheel structure is strong as well as flexible for the rubber tire.

Squatters: Anyone who occupies an unoccupied home or property without permission. In many cases, that individual might believe that they are a legal tenant. The original owner is burdened with making use of their property and forcing any squatters to leave. It is incumbent upon the property owners to make sure, in many states, that the land they own in the property which is unoccupied is serving a purpose and improving the community around it. If a piece of land with a dilapidated home is left on its own, untouched for decades, then the courts are likely to vote in favor of the squatter who has tried to make improvements.

Steuben Glass: Steuben is a very high-end glass maker and retailer located on Madison Avenue in NYC.

Stoli: Stolichnaya is a vodka made of wheat and rye grain. It is a well-known Soviet brand.

Ted Koppel: (Born February 8, 1940) A British-born American broadcast journalist, best known as the anchor for Nightline, from the program's inception in 1980 until 2005.

Tent City: A temporary housing facility made using tents or other temporary structures. Tent cities set up by houseless people may be similar to shanty towns, which are informal settlements in which the buildings are made from scrap building materials. Shoddy and lower-condition tent cities may be considered skid rows or a facet of them.

The High Holy Days: The 10-day period between Rosh Hashanah (the Jewish New Year) and Yom Kippur (the Day of Atonement).

The Sex Pistols: An English band that brought punk rock to the mainstream in the mid-1970s. The original band was John Lyndon (vocalist), Steve Jones (guitarist), and Glen Matlock (bassist who was replaced by Sid Vicious in 1977).

The Village Voice: A free weekly newspaper that focuses on art, music, theater, and progressive politics in New York City. It's been around since the mid-1950s and continues to cover NY culture.

Thelma and Louise: A 1991 film starring Susan Sarandon and Geena Davis, who drives cross-country after shooting a rapist. At the end of the film, they drive off the edge of the Grand Canyon.

"Tied to the hood of a yellow rental truck": A reference to the 1995 bombing of the Murrah Federal Building in Oklahoma City, OK. Timothy McVeigh, the bomber, used a yellow Ryder rental truck with fertilizer and fuel oil to blow up the building.

Tuckahoe: Tuckahoe is a non-descript suburb of NYC located in Westchester County.

Turpentine: In manufacturing, turpentine oil is used in soap and cosmetics and also as a paint solvent. It is also added to perfumes, foods, and cleaning agents as a fragrance.

Twilight Zone: An American media franchise based on the anthology television series created by Rod Serling. The episodes are in various genres, including fantasy, science fiction, absurdism, dystopian fiction, suspense, horror, supernatural drama, black comedy, and psychological thriller, often concluding with a macabre or unexpected twist, and usually with a moral. A popular and critical success, it introduced many Americans to common science fiction and fantasy tropes. The first series, shot entirely in black and white, ran on CBS for five seasons from 1959 to 1964.

Uta: Uta Hagen, an American acting teacher who wrote Respect for Acting and Challenge for the Actor. She was blackballed from a lot of work because of her affair with Paul Robeson.

Vaclav Havel: A Czech playwright and human rights activist who was jailed as a political dissident in 1977. In 1989, as the Soviet Union began to crumble, Havel was released, and led the Velvet Revolution — a peaceful movement to install a new, democratic government. Havel was elected president of Czechoslovakia. He served until Czechoslovakia split into the Czech Republic and the Slovak Republic. Havel served as president of the Czech republic until 2003.

Vocoder: A sound effect device that processes the user's voice and makes it sound robotic.

Yitgadal v' yitkadash: The opening phrase of the Aramaic Mourner's Kaddish; translated first line is "Magnified and sanctified is the great name of God throughout the world."

Yuppie Scum: Protestors chanted "Die Yuppie Scum" during the Tompkins Square Park police riots. The Yuppie Scum they were referring to were new, upscale residents of the Lower East Side.

8BC: A club/performance space in Alphabet City. It opened on Halloween 1983, and closed sometime in 1985. Called 8BC as it was on 8th St. between avenues B and C. 8BC was well known for its "Pig Phest" barbecues and converting empty lots into miniature golf courses.
Portland Center Stage is committed to identifying & interrupting instances of racism & all forms of oppression, through the principles of inclusion, diversity, equity, & accessibility (IDEA).