Resource Guide
for The Curious Incident of the Dog in the Night-Time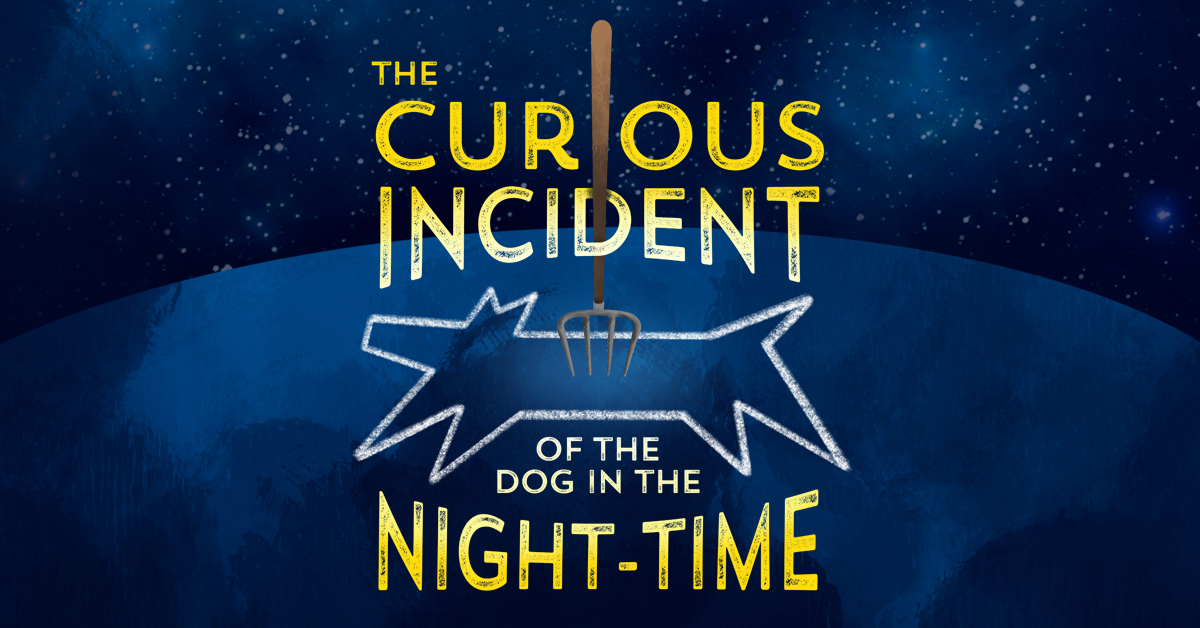 ---
Theater Etiquette
Please share the following points with your group of students. Encourage the students to practice these points throughout the workshop. Going to see a play is very different from going to the movies. During live theater, the audience is as important a part of the experience as the actors.
Live response is good! If you're telling a story to a friend, and they really respond or listen, it makes you want to tell the story better—to keep telling the story. So, the better an audience listens, laughs and responds, the more the actors want to tell the story. In this way, the audience (as well as the actors) can make a performance great.
The actors can hear you talking. If an audience member is not paying attention, the actors know it. Have you ever had a conversation with someone and felt that they'd rather be someplace else? This is the EXACT feeling actors get when people in the audience are talking.
The actors can see you. Even though the actors are pretending to be other characters, it is their job to "check in" with the audience in order to tell the story better. This is another way in which theater greatly differs from the movies. Film actors can do a take over and over to try to get it right. Theater actors have one chance with an audience and want to make sure they are communicating clearly. Imagine trying to tell a group of fellow students something only to see them slouching, pretending to be bored, or sitting with their eyes closed in an attempt to seem disinterested and "too cool" for what you had to say. Think about it.
No cell phones, candy wrappers, gum, etc. Please turn off all cell phones and put th em away. Do not eat or chew gum inside the theater. These things disturb the people around you as well as the actors. As much as you might be tempted to text a friend how cool the play you're watching is, please wait until after it is over to send any texts.
Be mindful of other patrons, both in the theater and in the lobbies. Please don't run in the lobby area, and help us take care of our elderly patrons by opening a door for them or helping them get by. They will be so appreciative! Keep in mind that Portland Center Stage at The Armory is welcoming you into our home on this field trip. Please treat our home with respect.
*Thank you to Montana Shakespeare in the Parks for these excellent etiquette suggestions.*
Student Matinee Curriculum
Portland Center Stage's Student Matinee Program seeks to provide all young people with opportunities to experience and directly participate in the art of high-quality, professional theater in a context that supports their education. The following is designed to help students explore themes found in our production of The Curious Incident of the Dog in the Night-Time. We encourage you to choose the most appropriate activities for your group and adapt as needed.
GOALS
To encourage personal connections between the students and the major themes of the play.
To excite students about the story and introduce the theatrical elements of the production.
To engage students using the actors' tools (body, voice, imagination).
EXERCISES AND DISCUSSION QUESTIONS
Glossary

A levels: The advanced level exams needed to leave school in the United Kingdom. They are given in separate areas of study. In The Curious Incident, Christopher is taking the Maths A Levels. They are part of the General Certificate of Education, are national examinations, and like our College Boards or ACT, they are required for entrance into university.

Aloo gobi sag: An Indiana dish consisting of cauliflower and potatoes, seasoned with garam masala. Indian food, often as take-out or packaged food, is very popular in England.

A to Z: A pocket-sized map guide to London.

Battenberg Cake: A sponge cake constructed to create a checkerboard pattern of pink and yellow layers when cut.

Bed-sit: A one-room apartment that we would call a studio.

Biscuit: Cookie.

British Rail: The English train system, which is much more extensive and popular than our own Amtrak.

Cashpoint card: A debit card.

Invigilator: An exam proctor.

Lemon squash: A carbonated drink made from a fruit syrup, in this case lemon.

Lose my rag: To get angry or lose one's temper.

Marks & Spencer: A popular chain of department stores. In slang, it is often called "Marks & Sparks."

Plonker: A fool.

Tube: The London subway system.

Trainers: Sneakers.
Creative Writing
This exercise could start with 'thought tracking' (this is when students create freeze-frame pictures of particular moments in a scene and, in their frozen state, you tap them on the shoulder and they should try to speak the thoughts or feelings of their character aloud) the characters first.

Ask students to write an inner monologue for one or more of the characters other than Christopher; perhaps one of the neighbours that he meets when he is searching for information about Wellington's death.
Murder Mysteries
Murder mysteries operate by a series of unspoken rules. Using books you have read or films and television shows you have seen as examples, list those rules. How does Christopher's investigation follow or not follow these rules? How does his particular way of seeing the world help his detective work? Does it hinder his investigation?
Political Theater
What effect can a political play have on an audience? What are some of the themes that make the play political? Why might these themes be relevant/engaging to an audience? Watch this video created by the National theatre which talks about 'Politics in theatre' and write down three points the playwrights make about political theatre: https://www.youtube.com/watch?v=wCyvfScSuBE
Post-Play Activity
This script is not told as a conventional stage narrative. As the playwright tries to let us into Christopher's mind, it is more comparable to a visual and aural collage. He tells a story with a beginning, middle, and end, but is filled with his impressions, sometimes with hyper-attention to details. Create a collage of your own day, with written notes and phrases, and impressions expressed through pictures.
Portland Center Stage at The Armory is committed to identifying & interrupting instances of racism & all forms of oppression, through the principles of inclusion, diversity, equity, & accessibility (IDEA).