A Midsummer Night's Dream
November 13 — December 23, 2012
On the U.S. Bank Main Stage
By William Shakespeare
Directed by Penny Metropulos

Four days will quickly steep themselves in night;
Four nights will quickly dream away the time
As the royals Theseus and Hippolyta prepare to marry, four young lovers from their Athenian kingdom flee to the forest in the wake of parental disapproval. But in the woodland, these lovers' lives are complicated upon crossing paths with feuding faerie royalty. As Oberon and Titania bicker over a changeling child, the mischievous Puck and his sprightly accomplices use herbal spells to hilariously complicate the love-mad quartet's forest idyll.

When a group of local rustics rehearsing a play for the Athens wedding also seek the quiet of the forest, the spells and confusions wrought seem unlikely to ever sort themselves out. But this is William Shakespeare at his most magical and most imaginative, and with a little enchantment, as Puck says "all is mended."

Performance times:
Tuesday - Sunday evenings at 7:30 p.m
Saturday and Sunday matinees at 2 p.m.
Thursday matinees at noon

A full list of performances and dates will appear when you enter the ticketing section of the website.

View the cast and creative team bios.

View the playbill for A Midsummer Night's Dream.

Learn more about accessibility options at PCS.

---
Portland Center Stage's production is part of Shakespeare for a New Generation, a national program of the National Endowment for the Arts in cooperation with Arts Midwest.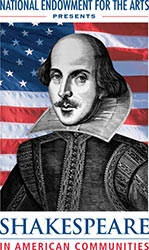 Production blog
Reviews and Features
Join the conversation! We invite you to share your comments with us on our Facebook page.
This production is not currently on sale. Please see our full season calendar for all upcoming shows.


Accessibility