Adapted from the best-selling book by Peter Stark, this harrowing dual journey — one over land, one by sea — will be told with an exceptional cast of sixteen actors. At a time when the edge of American settlement barely reached beyond the Appalachian Mountains, two visionaries — President Thomas Jefferson and millionaire John Jacob Astor — foresaw that one day the Pacific would dominate world trade as much as the Atlantic did in their day. Just two years after the Lewis and Clark Expedition concluded in 1806, Jefferson and Astor turned their sights westward once again. Thus began one of history's dramatic but largely forgotten turning points in the conquest of the North American continent. Special engagement repeat performances of Part One.
A World Premiere!

Run Time:
Approximately 2 hours and 40 minutes, including one intermission.
Who's Who:
View the cast and creative team bios.

Playbill:
Explore the playbill.

Note:
Recommended for ages 14 and up. Contains gunshot sound effects, and some mature content and language. The actors in this production will be using tobacco-free herbal pipes. Children under 6 are not permitted at any production.
Resource Guide:
Download resource guide (PDF)
Performance Times
Evenings: Tuesdays – Sundays at 7:30 p.m.*
Matinees: Saturdays and Sundays at 2 p.m., Thursdays at noon*
*Schedule may vary for some shows. Please check our season calendar to confirm.
From props to rehearsal to creating 53 wooden pikes, get a special sneak peek into the making of Astoria.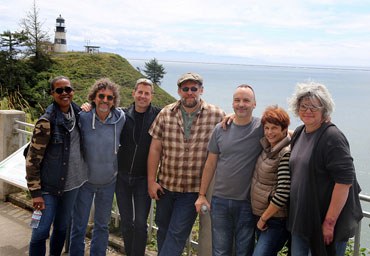 Artistic Director Chris Coleman blogs about the day the Astoria design team piled into a van and drove West.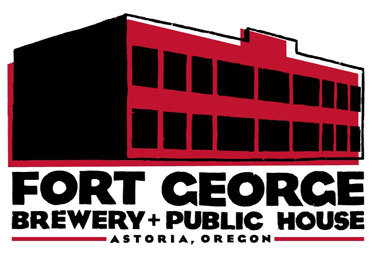 Join us for a series of complimentary of beer tastings from the Fort George Brewery located in Astoria before select performances of Astoria. Must be over 21 to participate.
Show Sponsors
The Harold & Arlene Schnitzer CARE Foundation/
Mr. and Mrs. W.T.C. Stevens
Arlene Schnitzer & Jordan Schnitzer
Dan Wieden & Priscilla Bernard Wieden




Broughton and Mary Bishop
Brigid Flanigan
William & Karen Early
Dr. Barbara Hort
Hilary Krane and Kelly Bulkeley
2016–2017 Season Supporting Sponsors