Two is Company, Three's a Crowd and 10 is a Big Discount!
Posted 05 July 2017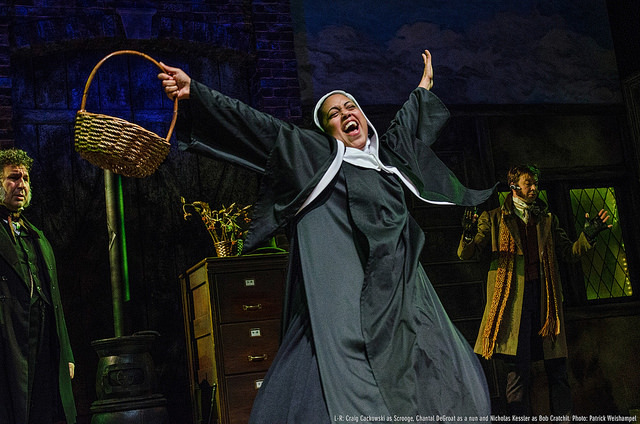 Group tickets to the 2017-2018 season at The Armory are now on sale! Won't you join us for our 30th Anniversary Season? Bring 10 or more of your co-workers, family and friends, and you'll save big on tickets. Groups receive a great discount and priority seating to top-notch professional theater, not to mention an unforgettable experience together!
Learn more by visiting the group sales page.
Groups of 10 or more receive:
25% OFF the price of adult tickets to any production in the 2017-2018 season.
One free ticket with every 20 tickets purchased.
$25 tickets for student groups, regardless of the production or seat location.
No fees!
Reserve now and pay later! We ask for a $50 deposit within two weeks of your reservation date for groups of 49 people or less, or a 25% deposit for groups of 50 or more. Final payment and group count are due two weeks prior to the show. Need more time? Just ask!
FREE bonus tickets for group leaders when you book 2+ shows.
Special programs, backstage tours, private receptions and catering options are available to your group at a discounted price.
Preferred seating all together and personalized service.
Monthly group e-newsletter with insider information, several backstage photographs and special offers.
Promotional materials (posters, electronic flyers, etc.) as needed to increase interest and awareness in your group.

Need something to make your trip to The Armory even more memorable? Just ask!
Here's what to do:
Choose a date that will work best for the group (don't worry, you can switch the date later, if needed).
Estimate how many people might be in your group (a range works great).
Choose a preferred seating area.
Contact 503-445-3794 or to look at seating options and to book your seats.
Join the Conversation
---
Accessibility