Listen Between the Lines with Amir Shirazi
Event Details
Monday, August 24, 2020
7 p.m. – 9 p.m.
Online (Zoom)
Room for 30 participants
Registration ends at 4pm August 24, 2020
*Arts for All pricing is available through the Box Office at 503-445-3700.
Learn to listen between the lines!  As a group we will analyze and respond to musical theater pieces, explore song types, structure, elements and more. The class gives a context for your knowledge to grow and to more deeply understand some of your favorite show tunes. Learn what makes musicals so magical!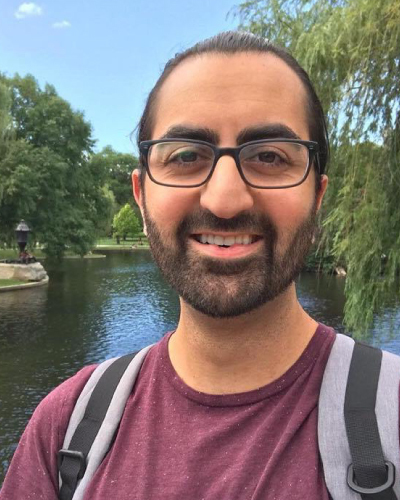 About Amir Shirazi
Amir Shirazi (they/them/theirs) is an active composer, arranger, sound designer, music director, and songwriter. Their theatrical credits include productions with Portland Actors Ensemble (for which they won the Outdoor Shakespeare Festival Award in 2012 for Best Sound Design for PAE's production of Twelfth Night), Post5 Theatre Company (Love's Labour's Lost), Milagro Theatre (for which they won a Drammy Award in 2015 for Outstanding Achievement in Original Music for Milagro's production of ¡O Romeo!), Jewish Theatre Collaborative (Echoes), Corrib Theatre (Lifeboat), and Portland Center Stage (Macbeth, Hedwig and the Angry Inch). Amir serves as artistic director to Transpose PDX, which is a non-profit choral arts organization serving the transgender, non-binary, and gender non-conforming community. amirbshirazi.com