"The Color Purple" Perspective Series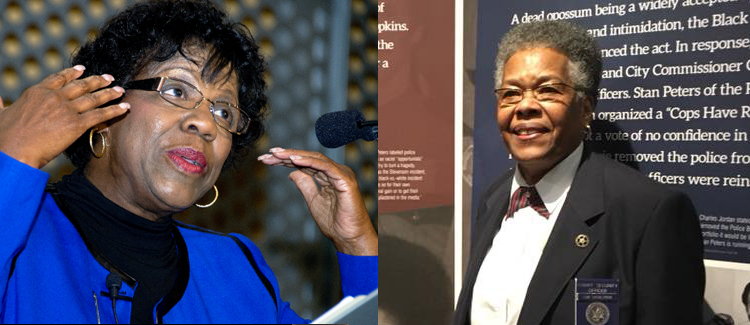 Sunday, October 7, 2018
4:30 p.m. – 5:00 p.m.
U.S. Bank Main Stage
** This event is in the past. **
View Upcoming Events
Please join us for a series of 30-minute post-show discussions following select Sunday matinee performances of The Color Purple. Hear and share personal reactions and thoughts inspired by the play, filtered through the perspectives of local musicians, leaders, health workers, historians and community leaders. Join us and discover how The Color Purple connects directly to our community. All speakers identified and discussions moderated by Lenanne Sylvester.
Immediately following select Sunday matinee performances

September 23 – Norman Sylvester & Mel Brown

September 30 – Cyreena Boston-Ashby & Antoinette Edwards
October 7 – Margaret Carter & Carmen Sylvester
About the Speakers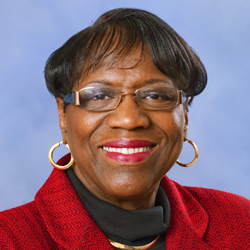 Margaret Louise Carter
Margaret was born in Shreveport, Louisiana in 1935, the eighth of nine children and the youngest girl in her family. After receiving a degree from Oregon State University, Carter became a counselor at Portland Community College, where she worked for the next 27 years. In 1984, she became the first African American woman elected to the Oregon Legislature. She took office the following January and spent almost twenty-eight years serving in either the Oregon House or Senate. A member of the Legislature's joint budget committee, Carter was chosen as chair of the Oregon Democratic Party in 1996. In 2010, Carter was honored by OSU with the Alumni Fellow Award. The following year, Portland Community College named its new technology building after her. In retirement, she has continued to volunteer at Portland Community College and in Portland-area skills centers.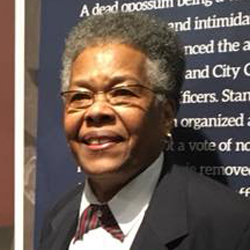 Carmen Sylvester
Ms. Sylvester was the first African-American woman police officer in the state of Oregon and for the Portland Police Bureau. She was hired on November 27, 1973 and became one of five women to work in patrol. During her career as one of Portland's finest, she was very passionate about working in schools and regularly visited as Officer Friendly. She also championed the Stranger Danger Program. She retired in 1999 after 26 years of service to the City of Portland.
View All Events