"The Color Purple" Perspective Series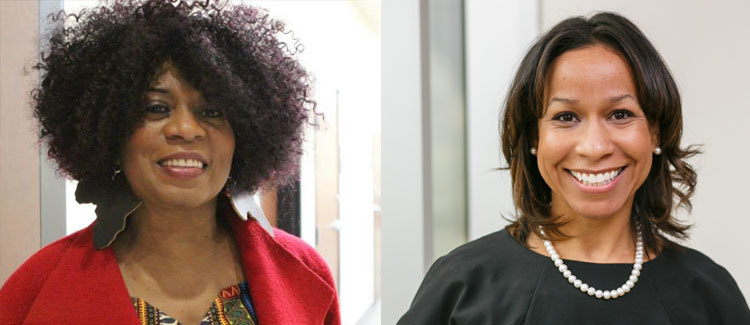 Please join us for a series of 30-minute post-show discussions following select Sunday matinee performances of The Color Purple. Hear and share personal reactions and thoughts inspired by the play, filtered through the perspectives of local musicians, leaders, health workers, historians and community leaders. Join us and discover how The Color Purple connects directly to our community. All speakers identified and discussions moderated by Lenanne Sylvester.
Immediately following select Sunday matinee performances
Sunday, September 30, 2018
4:30 p.m. – 5:00 p.m.
U.S. Bank Main Stage
** This event is in the past. **
View Upcoming Events
Perspective series on The Color Purple
September 23 – Norman Sylvester & Mel Brown

September 30 – Cyreena Boston-Ashby & Antoinette Edwards
October 7 – Margaret Carter & Carmen Sylvester
About The Speakers
Cyreena Boston-Ashby
With deep experience in the issues facing Oregon's diverse communities, Cyreena has worked on social determinants of health including affordable housing, transportation and criminal justice. She lends much of her personal time to political issues involving women and people of color running for office, LGBTQ equity, and reproductive justice, and has served on several boards of directors, including the Urban League of Portland and the Basic Rights Oregon.
Antoinette Edwards
Antoinette Edwards has spent most of her lifetime engaged in community activism. She is a tireless, passionate activist who has spent over 30 years reaching out to the most vulnerable populations in our community, providing leadership, policy development, service provisions and advocacy for children and families of North and Northeast Portland. Antoinette currently serves as the Director of the Office of Youth Violence Prevention for the City of Portland with Mayor Charlie Hales' staff.
View All Events