An Interview with Director Jane Jones
January 7, 2016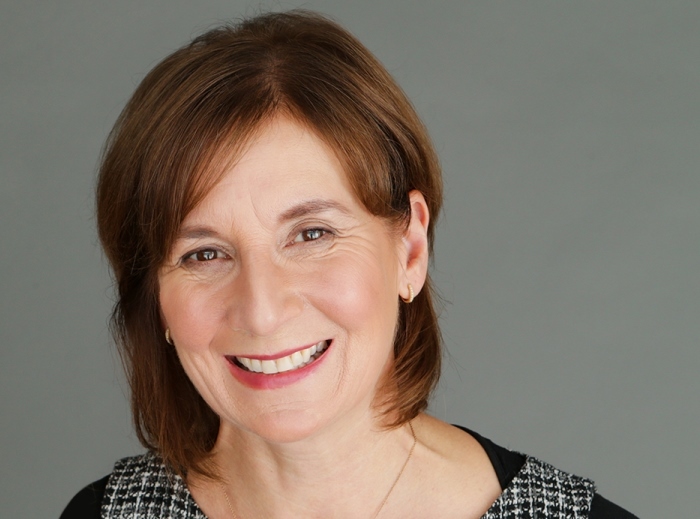 Jane Jones, the founder and co-artistic director of Seattle's Book-It Repertory Theatre, is currently in Portland to direct Great Expectations for Portland Center Stage. Jane worked closely with adapter Lucinda Stroud to develop this adaptation of Charles Dickens' classic novel, which had its world premiere at Book-It Repertory Theatre in 2011.
Book-It Repertory Theatre creates adaptations of classic and contemporary literature for the stage, using its trademarked style that preserves the text as it is written. Describe the process of working with Lucinda Stroud on this adaptation of Great Expectations.
When Book-It first started looking at the probability of adapting Great Expectations, it was decided we were interested in a single-evening theatrical event less than three hours in duration. A story with such a massive plot as Great Expectations, that spans two decades and traverses many geographic locations, is always going to present immense challenges. So early on, we decided to chiefly follow Pip's journey through the novel, concentrating on the events that specifically move and shape his future. We also decided to experiment with a smallish cast, nine actors, which is rare for Book-It. That led us to deciphering which characters we perceived were of utmost importance to Pip's story, and which could be edited away, always a painful exercise. Lucinda and I then shared what Book-It calls the "purple passages" from the novel; those lines of dialogue or narrative that are, subjectively, the "to be or not to be's" of the text. This is also a difficult process because, with a writer who is as descriptive and emotionally available as Dickens, the instinct to preserve as many lines as possible is irresistible. Next came the assignment of the double casting of the actors, and then Lucinda went to work! What transpired was a series of edits and rewrites, primarily with the company and Lucinda daily in the rehearsal room, which culminated in the creation of this script. One of our greatest joys would be the inspiration of this adaptation to encourage our audience to read the entire novel.
There have been hundreds of adaptations of Great Expectations, from major films to numerous television series, and even a South Park episode. What is it about this work that continues to captivate and inspire generation after generation?
This book is thought by many to be Dickens at his best. I have read that over and over while researching the novel. It's also said to be his most autobiographical. I certainly can't speak for the generations, but for me, I am moved by the humanity of this story. It seems every human being has dreams, goals, things that we hope we will accomplish during our lifetimes. We hope to fall in love, have a comfortable if not elevated means for taking care of ourselves and our families. We hope we will achieve circumstances that will allow us a life of contentment; a life we will be proud of when we look back on our own time aboard planet earth. From the very start of Pip's journey, he is dissatisfied with his given circumstances. He laments his lowly origins and proclaims: "It is a most miserable thing to feel ashamed of home." How sad for such a youngster. Dickens' origins were not as lowly as Pip's, but apparently he suffered from low self esteem and shame regarding his family background. His father's time spent in debtor's prison, and his past, which included working in a blacking warehouse, were secrets from his own children. He also wrote that a true love was the "one happiness I have missed in life, and the one friend and companion I never made." These conflicts are the soul of the novel and the quest for Pip's great expectations. You know the adage about expectations, try not to have them and you will be much happier? Well, Pip is loaded with expectations and every turn he makes tethers him closer to them, unrealistic as they are. He casts aside the young woman who truly loves him and wastes away his adoration on a woman whose "heart is made of ice." He really goes through quite a wretched set of events that eventually leads him to see the missteps and bad choices he has made. In the end, he is humbled to understand the true nature of gratitude, a good, honest job and the value of family. And with the re-write of Dickens' original ending, now commonly read as THE ending, we are led to hope he will ultimately find true love as well. He's just a really complicated character, and I think we are always interested in holding up our own narratives in comparison to the ways other people live their lives. It's comforting to know you're not the only one who has had to dash hopes and dreams for reality.
The Book-It Style has been seen at Portland Center Stage with Pride and Prejudice (2005) and Snow Falling on Cedars (2010). Is this adaptation different from previous Book-It takes on literary classics?
This adaptation is really not very different than the way we approach most of our work. Our mission is to celebrate the voice of the author and we strive to do that in as inviolate a manner as possible. It is rare for a Book-It adapter to actually do much "playwriting." As much as possible we act as shapers and editors to the story. We shape the text into a play, use narrative dialectically by creating a point of view with it for the various characters in the story, and do our best to use the author's original words. I was once hired to direct an adaptation of Pride and Prejudice that actually re-wrote Jane Austen's dialogue. Rewrote Jane Austen's DIALOGUE! It made me nuts.
When this adaptation debuted at Book-It Repertory Theatre in 2011, directed by Kevin McKeon, you played the roles of Miss Havisham and Mrs. Joe. How does the doubling of key characters serve the storytelling in this adaptation?
The doubling of the characters is quite a virtuosic affair with this adaptation. There are scenes where an eight-second turn around is required by the actors. It's crazy. But it's also a terrific challenge for the cast, and ultimately should be very satisfying for them as well as the audience. The actress playing Pip's childhood companion Biddy, a gentle, sagacious soul, also gets to play the haughty, cold Estella. Most of the doubling assignments include an opportunity for the cast to play the "lowly" characters as well as the "gentry." Pretty fun stuff. I studied with Bill Ball, founder of the American Conservatory Theater in San Francisco and one thing I often remember him saying is an actor should always be ready to show their virtuosity. This cast will certainly have those chances.
Portland Center Stage at The Armory is committed to identifying & interrupting instances of racism & all forms of oppression, through the principles of inclusion, diversity, equity, & accessibility (IDEA).