"And So We Walked" Educational Resources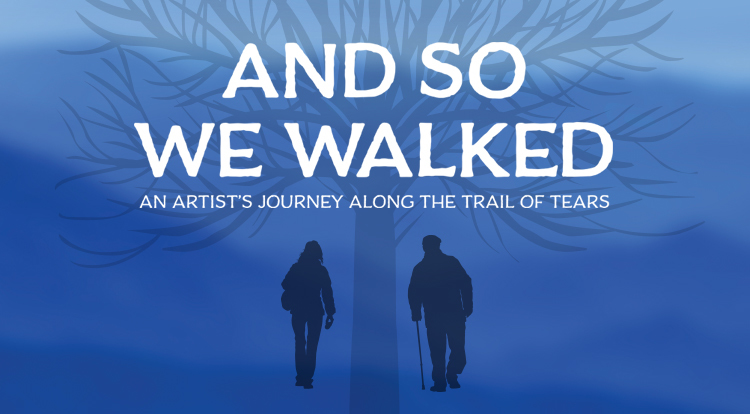 ​Native American Children's Literature Recommended Reading List
And So We Walked Glossary
Tsalaqwa Wevti (zhuh•LAH•kuh•WAY•uh•tee; ᏣᎳᎩ ᎤᏪᏘ), the Old Homeplace
Yoneg (yo•NEH•guh; ᎤᏁᎬ), white person
WaDo (wah•DOH; ᏩᏙ), thank you
Ageyutsa (ah•gay•HYUECH; ᎠᎨᏳᏣ), girl
Kituwah (kih•TOO•wuh; ᎩᏚᏩ), home town of Cherokee People; the Cherokee People
Ulisi ageyutsa (ah•gah•LEE•see•ah•gay•HYUECH; ᎤᎵᏏᎠᎨᏳᏣ), granddaughter
Nanyehi (NAHN•juh•hee), Cherokee name of Nancy Wood, Beloved Woman
Qualla (KWAH•luh) Boundary, a land trust of the Eastern Band of Cherokee Indians, purchased by the tribe in the 1870s and placed under federal protection. Not technically a reservation. Enrolled members can buy, own and sell land.
Tahlequah (tah•lah•KWAH; ᏔᎴᏆ), located in Cherokee County, Oklahoma, and established in 1839 following the Indian Removal, Tahlequah is the capitol city of two Cherokee nations — the United Keetoowah Band of Cherokee Indians and the Cherokee Nation. [also: tali eliquu (duh•LEE•kwaw; ᏔᎵ ᎡᎵᏊ), literally, "two is enough"]
Elyse (ay•LEE•see; ᎤᎵᏏ), grandmother
Gatiyo (gah•TEE•yo; ᎦᏘᏲ), Stomp Dance
Hiwassee (hai•WAH•see), refers to a river that flows northward from Georgia into North Carolina; it is an American-English name that may be derived from the Cherokee word Ayuhawsi, which means meadow or savanna.
Tekahskeh (tuh•KUH•skuh), a Cherokee leader (English name: Hair Conrad); the son of Onai, a Cherokee woman, and Hamilton Conrad, a white man.
Educational Creative Exercises
Below are creative exercises used in the Native owned and visioned company called Mentor Artist Playwrights Project (MAPP). MAPP workshops are created to engage the participants in a process that asks them to explore and share their own aspirations and identities. MAPP has worked with Tribes and urban Native children for over a decade.


About The Mentor Artists Playwrights Project - MAPP
Empowering marginalized youth and their communities through theatre, storytelling and dialogue.
Mentor Artists: MAPP is an arts-education provider that partners with schools, tribal councils, community development organizations, human rights and social justice advocates, and colleges and universities, to provide unique creative workshops, arts programming, and live presentations to communities throughout the world.
The MAPP Young Native Playwrights Initiative
The goal of the MAPP Young Native Playwrights Initiative (YNPI) is to provide arts based literacy training and a forum for the unique voices of indigenous youth and their communities.
Some of our earliest MAPP–YNPI mentored playwriting programs were in partnership with NAYA (Native American Youth Association) in Portland, OR. Please find the detailed creative exercises in our Resource Guide PDF to use in your classroom.
Portland Center Stage is committed to identifying & interrupting instances of racism & all forms of oppression, through the principles of inclusion, diversity, equity, & accessibility (IDEA).