"A Christmas Memory" and "Winter Song" Cast and Creative Team
A CHRISTMAS MEMORY
By Truman Capote
-paired with-
WINTER SONG
By Merideth Kaye Clark & Brandon Woolley
Cast & Creative Team
| | |
| --- | --- |
| Performer | Merideth Kaye Clark |
| Performer | Leif Norby |
| Author of A Christmas Memory | Truman Capote |
| Creators of Winter Song | Merideth Kaye Clark & Brandon Woolley |
| Director | Brandon Woolley |
| Music Director & Accompanist | Mont Chris Hubbard |
| Scenic Designer | Daniel Meeker |
| Costume Designer | Paula Buchert |
| Lighting Designer | Sarah Hughey |
| Sound Designer | Casi Pacilio |
| Stage Manager | Janine Vanderhoff |
| Production Assistant | Alexis Ellis-Alvarez |
Original Underscore Music by Mont Chris Hubbard
Arrangements by Merideth Kaye Clark & Mont Chris Hubbard
The Actors and Stage Manager in this production are members of Actors' Equity Association, the Union of Professional Actors and Stage Managers in the United States.

Cast Bios
Merideth Kaye Clark, Performer and Co-Creator of Winter Song

Merideth has played definitive leading theatrical roles nationwide, such as Elphaba in the First National Tour of Wicked, Eva Perón in Evita (Northern Stage), Nancy in Oliver! (5th Avenue Theatre), and has originated roles in two Off-Broadway musicals. Clark is a sought after concert artist described as "plain astonishing" and "a masterful performer" with "powerhouse pipes." She is a multi-instrumentalist and plays anything with strings, most notably the guitar, dulcimer, and viola. Her solo album Young Stellar Object garnered critical praise from New York theater reviewers. Portland credits include:  Cathy in The Last Five Years and Tzeitl in Fiddler on the Roof at Portland Center Stage at The Armory; Clara in Light in the Piazza at Portland Playhouse; and Lilli/Kathryn in Kiss Me Kate (Clackamas Repertory Theatre), as well as her acclaimed concert with Mont Chris Hubbard, Joni Mitchell's BLUE.  Many thank yous to everyone who helped create this show!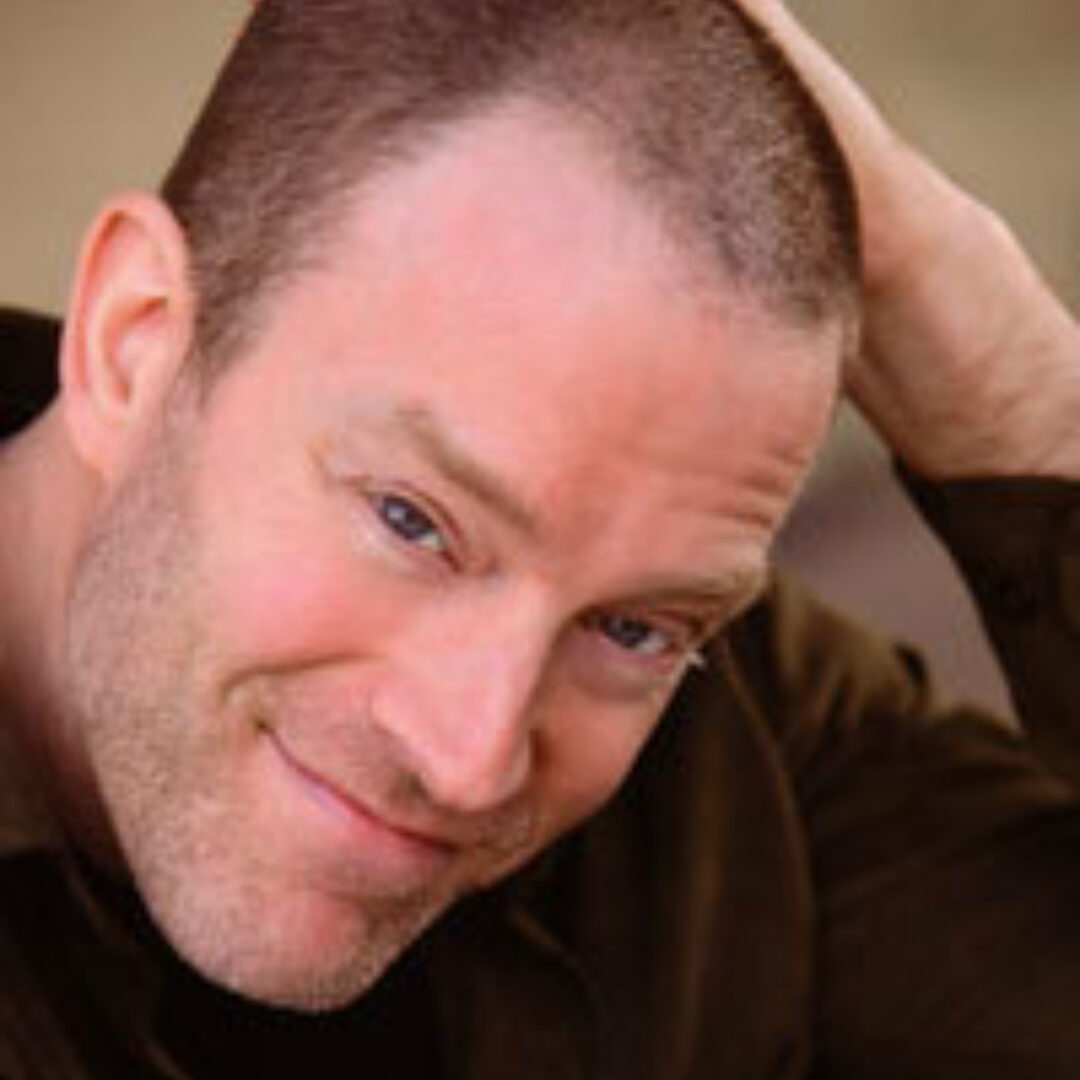 Leif Norby, Performer

Leif was last seen in Astoria: Part One and Two. Other appearances at The Armory include: Wild and Reckless, The Oregon Trail, Our Town, Cyrano, Othello, Anna Karenina, Sunset Boulevard, The 39 Steps, Ragtime, and Guys and Dolls. Other recent Portland appearances include: Adroit Maneuvers (Lighthouse Productions); Man of La Mancha (Lakewood Theatre Company); In the Next Room (Profile Theatre); The God Game (Brandon Woolley prod.); Mr. Kolpert and Mystery of Irma Vep (Third Rail Repertory Theatre); And So It Goes ... and Red Herring (Artists Repertory Theater); and Beauty and the Beast (Pixie Dust). TV credits include Portlandia and Leverage. Leif is a proud member of Actors' Equity. He sends love to his wife, Susie, and wishes you and yours a happy holiday!

Truman Capote, Author of A Christmas Memory
Truman (September 30, 1924-August 25, 1984) was born in New Orleans, LA. Early writings include Other Voices, Other Rooms (1948); A Tree of Night and Other Short Stories (1949); and The Grass Harp (1951), which Capote adapted into a play that debuted on Broadway in 1952. The novella Breakfast at Tiffany's (1958; film adaptation by George Axelrod released in 1961) introduced the charming, hedonistic Holly Golightly. Childhood reflections formed the basis of two short stories, A Christmas Memory (1956) and The Thanksgiving Visitor (1968). Capote's groundbreaking novel In Cold Blood (1966) was a pioneering work in the true crime genre and the basis for three film adaptations, including the 2005 film Capote, starring Philip Seymour Hoffman. Other works include The Dogs Bark: Public People and Private Places (1973) and Answered Prayers, an unfinished novel, published posthumously in 1987.
Brandon Woolley, Director & Co-Creator
Brandon is a director, producer, and collaborator in Portland, Oregon. Directing credits include: Mary's Wedding, Sex with Strangers, and JAW: A Playwrights Festival (The Armory); Luna Gale, International Falls, and The Few (CoHo Productions); The God Game (self-produced); The End of Sex (Theatre Vertigo); and Dial M for Murder (Bag&Baggage Productions). Brandon has worked on multiple shows at The Armory as an assistant director, including Astoria: Part One and Two, LIZZIE, The Whipping Man, Red, One Flew Over the Cuckoo's Nest, and A Christmas Story. He has also collaborated with The Oregon Symphony and Michael Curry on Persephone, and with Third Rail Repertory Theatre, Broadway Rose Theatre Company, and Live On Stage. From 2010 to 2018, Brandon worked at The Armory in various capacities, most notably as associate producer and JAW co-producer. Brandon currently serves as head of theatrical projects for Michael Curry Design. Much love to Sean. brandonwoolley.me
Mont Chris Hubbard, Music Director & Accompanist
Mont Chris is an accomplished Portland composer, performer, and music director. He is the creator and host of Portland's most endearingly-strange variety show, The Mont Chris Hubbard Bonus Show, and hosts an occasional late-night piano bar around town. He has released five CDs of solo piano improvisations, and his band Scotland Barr & The Slow Drags won the 2012 Portland Music Award for their final album, We Will Be Forgotten. He is a proud member of the American Federation of Musicians, the union of professional musicians, and a proud supporter of the labor movement. Despite his curmudgeonly disposition, he loves working on this show with Merideth, Leif, Brandon, Janine, and The Armory crew. montchrishubbard.com
Daniel Meeker, Scenic Designer
Previously at The Armory: lighting for Twist Your Dickens, Lauren Weedman Doesn't Live Here Anymore and Wild and Reckless; scenery for The People's Republic of Portland and Red (Drammy Award); and scenery and lighting for Kodachrome, Vanya and Sonia and Masha and Spike, The Typographer's Dream, LIZZIE (Drammy Award for Lighting), The Last Five Years, and The Mountaintop. Local design credits include shows for Portland Playhouse, Portland Opera, Oregon Children's Theater, Profile Theater, and Artists Repertory Theater. Outside of theater, Daniel is the lighting director for the Pickathon festival and the principal designer of The American Art Fair and The Winter Antiques Show. Daniel is a graduate of Ithaca College and The Yale School of Drama, and a member of United Scenic Artists.
Paula Buchert, Costume Designer
Paula has worked as a cutter/draper in the costume shop for Portland Center Stage at The Armory for the past 16 seasons. She has also had the privilege of creating garments for singers, dancers, and actors at such venues as Seattle Opera, American Players Theatre, Seattle Repertory Theatre, Glimmerglass Opera, Pacific Northwest Ballet, The Shakespeare Theatre, and Portland Opera. She holds a degree in fine arts with a theater emphasis from the University of Wisconsin, as well as a degree in fashion design with a lingerie emphasis from the Fashion Institute of Technology. Paula lives in North Portland with her five companion house rabbits. She would like to thank her family for their love, support, and encouragement.
Sarah Hughey, Lighting Designer
Sarah is happy to return to The Armory and this favorite holiday show. Other credits at The Armory include Major Barbara and two upcoming shows, Sense and Sensibility and Crossing Mnisose. Additional design credits include projects at Steppenwolf Theatre, Lookingglass Theatre Company, Northlight Theatre, City Theatre Company, Writers Theatre, Chicago Children's Theatre, Victory Gardens Theater, Kansas City Repertory Theatre, The Black Rep (St. Loius), and Court Theatre. Other upcoming projects include As You Like It at Guthrie Theater, The Legend of Rock Paper Scissors at Oregon Children's Theatre, and The Cake at Asolo Repertory Theatre. She has taught lighting design at Northwestern University, Columbia College Chicago, and Willamette University. She holds an M.F.A. from Northwestern University and is a member of USA Local 829. skhugheylighting.com
Casi Pacilio, Sound Designer
Casi's home base is The Armory, where credits include sound design for over 40 productions and 12 seasons of JAW: A Playwrights Festival. National shows: Holcombe Waller's Surfacing and Wayfinders; Left Hand of Darkness, My Mind is Like an Open Meadow (Drammy Award, 2011), Something's Got Ahold Of My Heart, and PEP TALK for Hand2Mouth Theatre. Other credits include Squonk Opera's Bigsmorgasbord-WunderWerk (Broadway, PS122, national and international tours); I Am My Own Wife, I Think I Like Girls (La Jolla Playhouse); Playland, 10 Fingers, and Lips Together, Teeth Apart (City Theatre, PA); 2.5 Minute Ride and Fires in the Mirror (Profile Theatre). Film credits include Creation of Destiny, Out of Our Time, and A Powerful Thang. Imagineer/maker of the Eat Me Machine, a dessert vending machine.
Janine Vanderhoff, Stage Manager
Janine is thrilled to be back for her fourth season at The Armory. She recently stage managed The Color Purple, Lady Day at Emerson's Bar and Grill, and Kodachrome. Other favorites include: Wild and Reckless, The Santaland Diaries, The Oregon Trail, and Great Expectations. In New York, Janine worked on The Lion King, as well as with many Off-Broadway and regional companies. Portland credits: Sweeney Todd (Portland Opera), Play, How to End Poverty in 90 Minutes, and The Other Place (Portland Playhouse). Touring: The Graduate, Cats, The Vagina Monologues, Jekyll & Hyde, and Show Boat. Production management: The Daily Show with Jon Stewart "Democalypse 2012 Republican National Convention" (Tampa, FL); Straz Center (Tampa, FL); The Fox Theatre (Atlanta, GA). Proud NYU graduate and AEA member.
Alexis Ellis-Alvarez, Production Assistant
Alexis is thrilled to be starting her first season as a stage management apprentice at Portland Center Stage at The Armory. Outside of Portland, she has worked at Huntington Theater Company as the production assistant for Tartuffe; ArtsEmerson as the assistant stage manager for the world premiere of Mala; and Cygnet Theatre as the production assistant for Animal Crackers, and the stage manager for staged readings of Spamalot and Hair. Alexis studied stage and production management at Emerson College, where she worked on Antigone Project as the stage manager and Guys and Dolls as the production assistant. Alexis would like to send love to her parents and sister, who have always been extremely supportive of her.
Portland Center Stage is committed to identifying & interrupting instances of racism & all forms of oppression, through the principles of inclusion, diversity, equity, & accessibility (IDEA).