"Buyer & Cellar" Glossary of Terms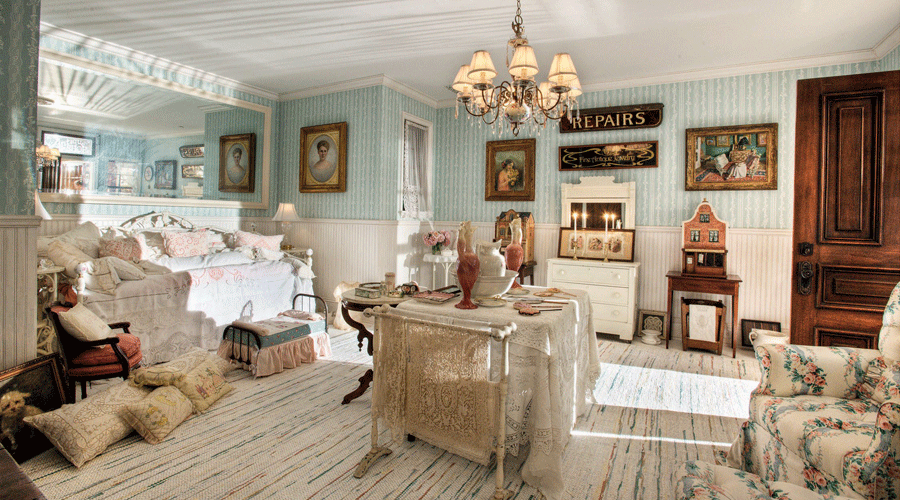 Glossary of Terms
My Passion for Design by Barbra Streisand — In her first book, Barbra Streisand reveals another side of her many talents: the taste and style that have inspired her beautiful homes and collections. My Passion for Design focuses on the architecture and construction of her newest homes, the dream refuge that she has longed for since the days when she shared a small Brooklyn apartment with her mother, brother, and grandparents.
Bea Arthur "slow burn" — Few performers could match Bea Arthur when it came to the art of the slow burn. Arthur would stand rigidly onstage, glowering at one of her colleagues until the precise moment to strike had arrived. My favorite memory of Bea Arthur doing a slow burn comes from Act II of 1966's hit musical Mame, in which she played Vera Charles opposite Angela Lansbury's Tony award-winning portrayal of Auntie Mame. – George Heymont, The Huffington Post
Donna Karen — also known as "DK", is an American fashion designer and the creator of the Donna Karan New York and DKNY clothing labels.
Dorothy Zbornak — portrayed by Beatrice Arthur, is a fictional character from the TV series The Golden Girls. Dorothy was the strong, sarcastic, sometimes intimidating, and arguably, most grounded of the four women in the house.
Veda Pierce — The daughter in Mildred Pierce. Despite Mildred's financial successes in the restaurant business, her oldest daughter, Veda, resents her mother for degrading their social status. In the midst of a police investigation after the death of her second husband, Mildred must evaluate her own freedom and her complicated relationship with her daughter.
Liza Minnelli — Daughter of Judy Garland, she is perhaps best known for her Academy Award-winning performance in Cabaret (1972), she is noted for her energetic stage presence and her powerful mezzo-soprano singing voice.
Judy Garland — An American singer, actress, dancer, and vaudevillian. During a career that spanned 45 years, she attained international stardom as an actress in both musical and dramatic roles, as a recording artist, and on the concert stage.
Carvel Ice Cream — Carvel is best known for its soft-serve ice cream and ice cream cakes, which feature a layer of distinctive 'crunchies'. It also sells a variety of novelty ice cream bars and ice cream sandwiches. Founded in 1929 and franchised in 1949. Beloved items include, "Fudgie the Whale" and "Cookie Puss".
Barbra's iconic dress in Funny Girl for the song "People" — The "People" gown for the movie was very similar to the Broadway stage version. Irene Sharaff designed a beaded dress of olive green silk marquisette over pink satin. Streisand has the show dress displayed in her California home. A private collector owns the movie dress. Learn more about Sharaff's design here.

Winterthur Museum, Garden & Library — Reportedly, the inspiration for Barbra's mall design. Almost 60 years ago, collector and horticulturist Henry Francis du Pont (1880–1969) opened his childhood home, Winterthur, to the public. Today, Winterthur (pronounced "winter-tour") is the premier museum of American decorative arts, with an unparalleled collection of nearly 90,000 objects made or used in America between about 1640 and 1860. The collection is displayed in the magnificent 175-room house, much as it was when the du Pont family lived here, as well as in permanent and changing exhibition galleries.
Farbissinia, shmattas, schmendrick, meeskite, mishigas — Yiddish terms used throughout the play

Capricorn One — A 1978 government conspiracy thriller film about a Mars landing hoax. Starring Barbra's husband James Brolin and her former husband Elliott Gould. Three astronauts are about to launch into space on the first mission to Mars. But when a mechanical failure surfaces that would kill the three men, NASA removes them from the Capricorn One capsule.
Shirley Booth in Hazel — An American sitcom about a live-in maid named Hazel Burke (played by Shirley Booth) and her employers, the Baxters. The five-season, 154-episode series aired in prime time from September 28, 1961, to April 11, 1966. Shirley Booth (born Marjory Ford, August 30, 1898 – October 16, 1992) was an American stage, film, radio and television actress. She made her film debut, reprising her role in the 1952 film version, for which she won the Academy Award for Best Actress and the Golden Globe Award for Best Actress for her performance.
Portland Center Stage is committed to identifying & interrupting instances of racism & all forms of oppression, through the principles of inclusion, diversity, equity, & accessibility (IDEA).