"Oh my, it's fruitcake weather!"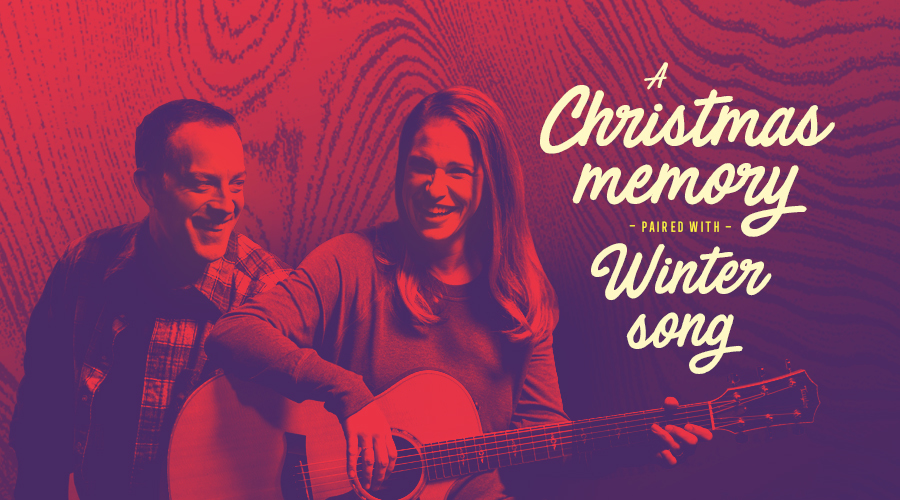 From Fruitcake 101: A Concise Cultural History of this Loved and Loathed Loaf
"The action of Truman Capote's 1956 short story "A Christmas Memory" is set into motion when a nameless sixty-something woman looks out her kitchen window and exclaims, "Oh my, it's fruitcake weather." Thus, she and her dearest friend, her 7-year-old, live-in cousin Buddy, begin amassing supplies for a seasonal four-day baking spree—which involves everything from snitching fallen nuts from a neighbor's pecan grove to procuring a quart of bootleg whiskey. However, on learning how his spirits are going to be used, the bootlegger flippantly remarks, "That's no way to waste good whiskey...
The ancient Romans made a mishmash of barley, pomegranate seeds, nuts and raisins as a sort of energy bar; however the modern fruitcake can be traced back to the Middle Ages as dried fruits became more widely available and fruited breads entered Western European cuisine. But variations on the fruitcake started springing up: Italy's dense, sweet-and-spicy panforte (literally, "strong bread") dates back to 13th century Sienna; Germany's stollen, a tapered loaf coated with melted butter and powdered sugar that's more bread-like in consistency, has been a Dresden delicacy since the 1400s and has its own annual festival; and then there's black cake in the Caribbean Islands, a boozy descendant of Britain's plum pudding where the fruit is soaked in rum for months, or even as long as a year. The tradition of making fruitcakes for special occasions such as weddings and holidays gained in popularity in the 18th and 19th centuries and due to the cost of the materials, it was a grand indulgence."
Loaded down with Fruitcakes from this Holiday Season? Take part in a National Fruitcake Toss Day!
National Fruitcake Toss Day is observed annually on January 3rd. The first Great Fruitcake Toss was held in Manitou Springs, Colorado on January 3, 1996. Each year the entrants compete to see who can hurl or toss their fruitcakes the farthest.
---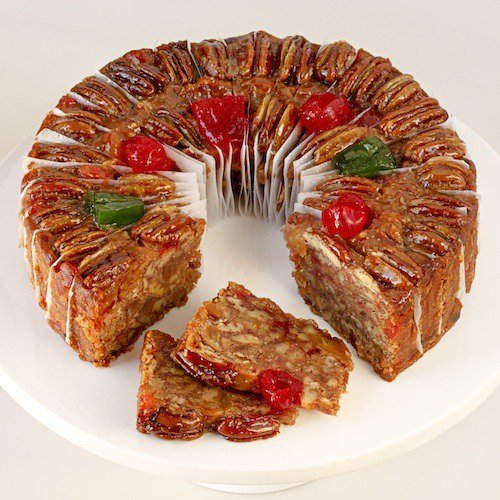 Fun facts about Fruitcake
1. FRUITCAKE DATES BACK TO AT LEAST ROMAN TIMES.
The Romans mixed pine nuts, barley mash, pomegranate seeds, raisins and honeyed wine and shaped it into a cake they called "satura." Fittingly, the word satire—a literary device the Romans invented—is derived from the cake: a mix of many ingredients both sour and sweet, according to the New York Times.
2. THE PRICE OF SUGAR MIGHT HAVE AFFECTED ITS UBIQUITY.
In his 2002 article "A Short History of Fruitcake" for the Village Voice, Robert Sietsema blamed "the fruitcake plague" on inexpensive sugar that came to Europe from the colonies in the 1500s.
3. IT'S A BAKED GOOD WITH SOME SERIOUS HEFT.
A fun Harper's Index fruitcake fact: "Age, in years, of a piece of wedding fruitcake on display at the Grover Cleveland Birthplace, in Caldwell, New Jersey: 106."
4. FRUITCAKE HAS LONG BEEN A SPECIAL-OCCASION FOOD FOR BRITISH ROYALTY.
When Princess Diana married Charles, she also served a fruitcake, according to Alexia Nader in her Saveur article "Fruitcakes Piled High: A Brief History of Royal Wedding Cakes," published the day before Kate Middleton and Prince William's wedding. "Middleton and Prince William have been heralded as the royal couple that will bring the British monarchy into the 21st century," Nader wrote, "so the burden falls on them to bring the wedding cake tradition into contemporary times as well." Apparently, Middleton's reputed choice of fruitcake was "a clear nod to Diana's wedding."
5. FRUITCAKE HAS SURPRISING LONGEVITY.
Fruitcake can age 25 years and still be eaten (and enjoyed), as long as it contains the proper preservatives and is stored in an airtight container, according to the Christian Science Monitor.
6. FRUITCAKE HAS TRAVELED TO SPACE.
A pineapple fruitcake was brought along on the Apollo 11 space mission. But it wasn't sitting cozily in Neil Armstong or Buzz Aldrin's bellies when they became the first humans to walk on the moon. The fruitcake is currently on display at the Smithsonian Air and Space Museum in Washington, D.C., because, according to the museum's website, "As it was not consumed during the mission it was returned to earth…"
Learn more about the wonders of Fruitcake.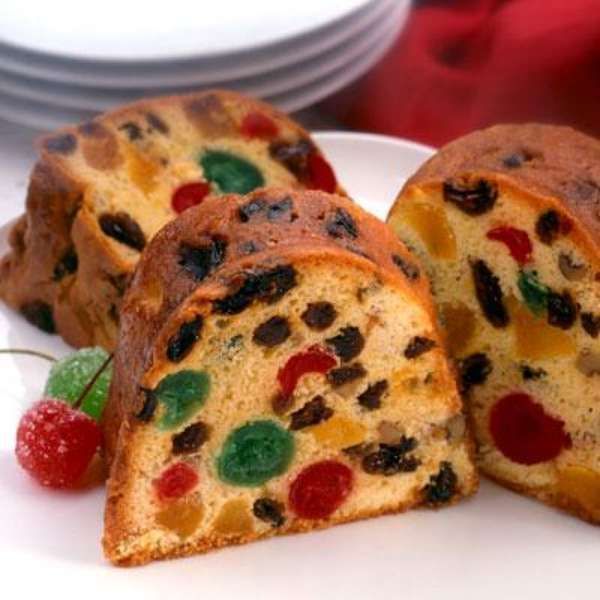 Make Your Own Loved and Loathed Fruitcake!
"No, no, not the dreaded FRUITCAKE..." Fear not: this moist, dark cake is loaded with yummy-tasting dried fruits, not the icky, bitter candied peel and citron you remember from visiting your grandma at Christmas. The dried fruits suggested below are simply that — suggestions. Feel free to substitute your own favorites; you'll need about 2 1/2 pounds dried fruit total.

Note: This recipe was formerly named Fruitcake Even Fruitcake Non-Lovers Will Love. So if you were looking for that recipe — you've found it!
Portland Center Stage is committed to identifying & interrupting instances of racism & all forms of oppression, through the principles of inclusion, diversity, equity, & accessibility (IDEA).