The World of the Play: "A Christmas Memory"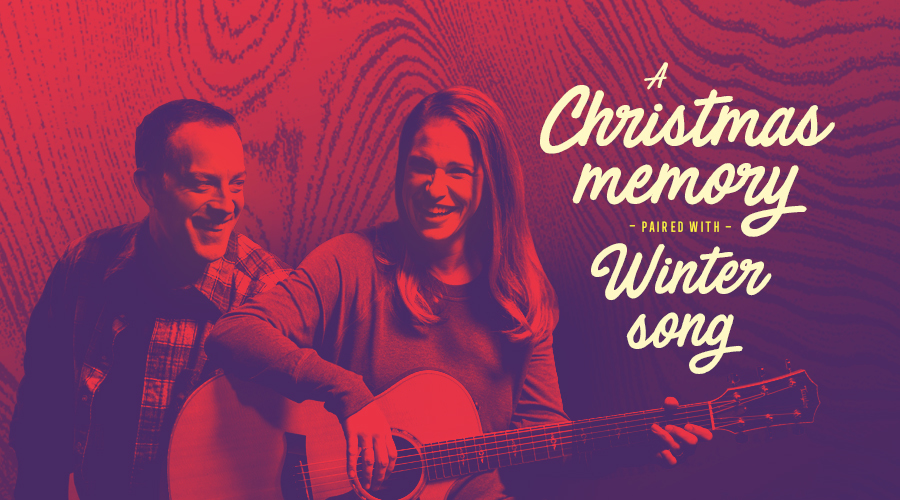 "I have a new home too. But it doesn't count. Home is where my friend is, and there I never go." -A Christmas Memory, Truman Capote
"A Christmas Memory" is a short story by Truman Capote. Originally published in Mademoiselle magazine in December 1956, it was reprinted in The Selected Writings of Truman Capote in 1963. It was issued in a stand-alone hardcover edition by Random House in 1966, and it has been published in many editions and anthologies since.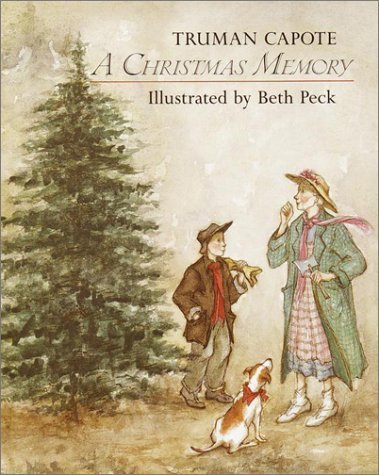 The largely autobiographical story, which takes place in the 1930s, describes a period in the lives of the seven-year-old narrator and an elderly woman who is his distant cousin and best friend. The evocative narrative focuses on country life, friendship, and the joy of giving during the Christmas season, and it also gently yet poignantly touches on loneliness and loss.
A holiday classic, "A Christmas Memory" has been broadcast, recorded, filmed and staged multiple times in award-winning productions.
---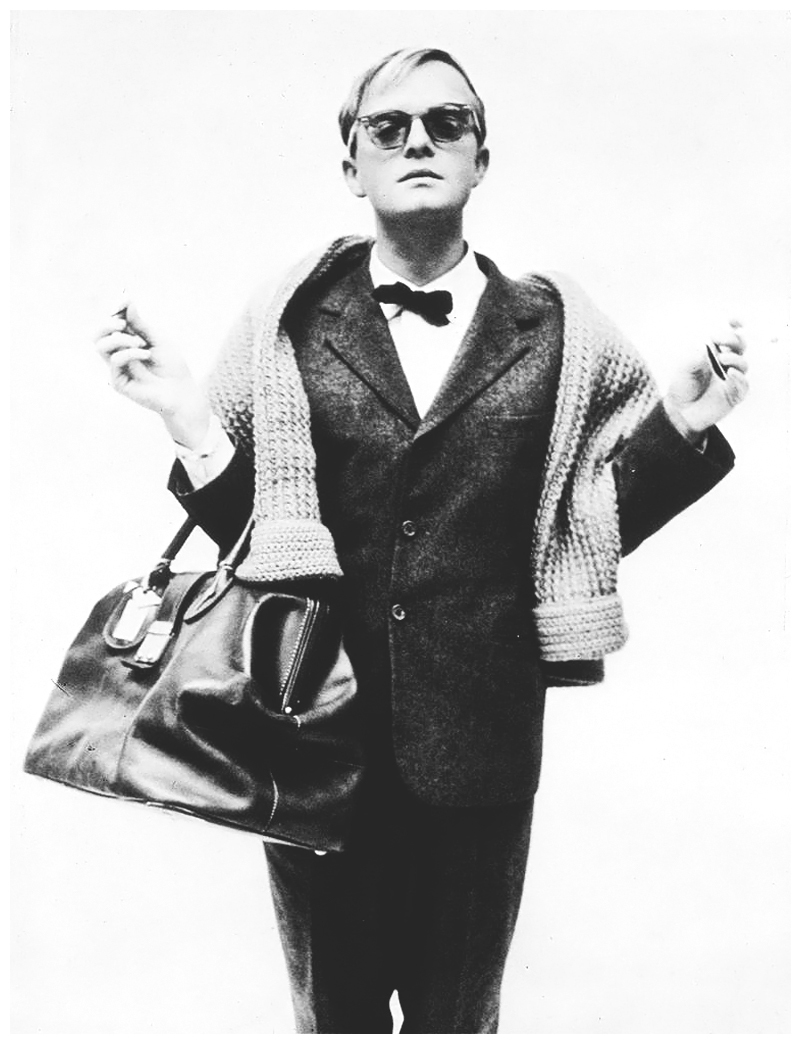 Truman Capote
Truman Capote was an American writer whose non-fiction, stories, novels and plays are recognized literary classics, including the novella Breakfast at Tiffany's (1958) and In Cold Blood (1965), which he labeled a "non-fiction novel." At least 20 films and TV dramas have been produced from Capote novels, stories and screenplays.
After graduating from high school in 1942, Truman Capote began his regular job as a copy boy at The New Yorker. During this time, he also began his career as a writer, publishing many short stories which introduced him into a circle of literary critics. His first novel, Other Voices, Other Rooms, published in 1948, stayed on The New York Times bestseller list for nine weeks and became controversial because of the photograph of Capote used to promote the novel, posing seductively and gazing into the camera.
In the 1950s and 1960s, Capote remained prolific producing both fiction and non-fiction. His masterpiece, In Cold Blood, a story about the murder of the Clutter family in Holcomb, Kansas, was published in 1966 in book form by Random House, became a worldwide success and brought Capote much praise from the literary community. After this success he published rarely and suffered from alcohol addiction. He died in 1984 at age 59.

---
A Christmas Memory Adaptations:
Television
"A Christmas Memory" was adapted for television for ABC Stage 67 by Truman Capote and Eleanor Perry. The production starred Geraldine Page and Donnie Melvin, and Truman Capote was the narrator. Both the teleplay and Geraldine Page, won Emmy Awards and the coveted Peabody Award. This production is available on video under such titles as ABC Playhouse 67: A Christmas Memory or Truman Capote's "A Christmas Memory".
---

Recordings

For the live-audience Selected Shorts series, broadcast nationally on NPR stations, actor John Shea recorded "A Christmas Memory" in the late 1990's.
A CD of the story read by Celeste Holm is included in Knopf/Random House's 50th Anniversary 2006 printing of the book. Truman Capote's own reading of "A Christmas Memory" was recorded in 1959 and issued on LP. An abridged version of the 1959 LP was featured on the NPR radio program This American Life in 2003.
---
Theater
In 1991, a musical stageplay adaptation by Malcolm Ruhl and Russell Vandenbroucke, Holiday Memories, was published, which combines both "A Christmas Memory" and "The Thanksgiving Visitor."
In 2010, Capote's "A Christmas Memory" was adapted into a full-length musical by Broadway veterans Larry Grossman (music) and Carol Hall (lyrics). A Christmas Memory received its world premiere at TheatreWorks in Palo Alto, CA on December 4, 2010, starring Broadway veteran, Penny Fuller.
---
Opera
In 1992, Capote's "A Christmas Memory" was adapted into a one-act operaby American composer Samuel Jones. The opera was first staged by Gaitley Mathews at the Deep Ellum Opera Theatre in Dallas in December, 1992, to critical acclaim.
---
Sequels
Truman Capote further explored the lives of Buddy and Sook in his story "The Thanksgiving Visitor", which also was adapted for television. The 1967 television production of The Thanksgiving Visitor earned Geraldine Page a second Emmy Award. Capote's third short story about Buddy and Sook was "One Christmas," published in 1983, and televised in 1994.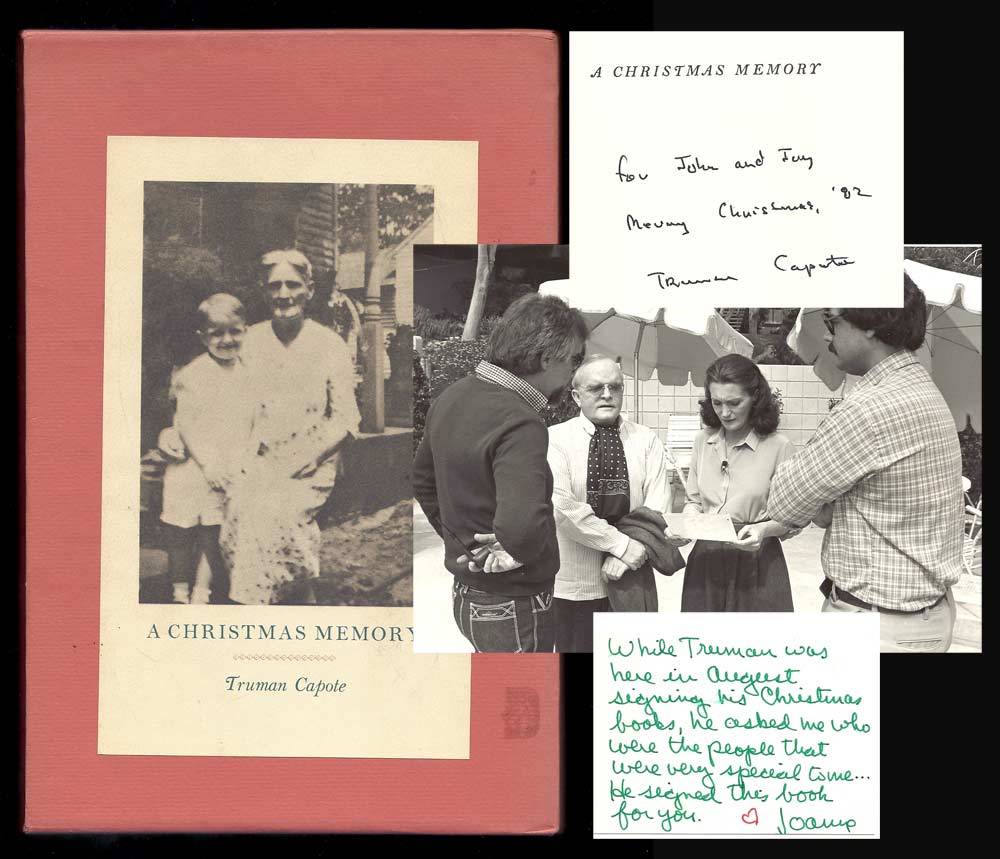 Portland Center Stage is committed to identifying & interrupting instances of racism & all forms of oppression, through the principles of inclusion, diversity, equity, & accessibility (IDEA).