Resource Guide for Educators: The World of the Play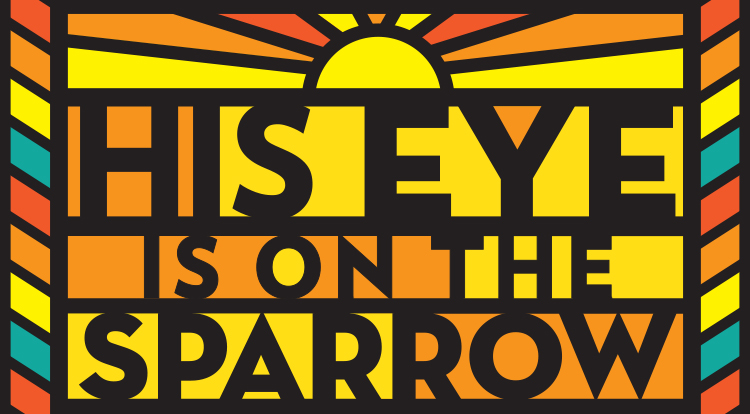 "I was never a child. I never was coddled, or liked, or understood by my family. I never felt I belonged. I was always an outsider.…Nobody brought me up." Ethel Waters

Waters grew up in extreme poverty and was married for the first time at the age of 12, while she was still attending convent school. At 13 she became a chambermaid in a Philadelphia hotel, and that same year she sang in public for the first time in a local nightclub. At 17, billing herself as "Sweet Mama Stringbean," Waters was singing professionally in Baltimore, Maryland. It was there that she became the first woman to sing the W.C. Handy classic "St. Louis Blues" on the stage. Her professional rise was rapid, and she moved to New York City. In 1925 she appeared at the Plantation Club in Harlem, and her performance there led to Broadway.
In 1927 Waters appeared in the all-black revue Africana, and thereafter she divided her time between the stage, nightclubs, and eventually movies. In 1930 she was on the Broadway stage again in Blackbirds, a revival of the popular 1924 musical, and the following year she starred in Rhapsody in Black. In 1933 Waters appeared with Marilyn Miller in Irving Berlin's musical As Thousands Cheer, her first departure from shows with all-black casts. Her rendition of "Heat Wave" in that show linked the song permanently to her. Considered one of the great blues singers, Waters also performed and recorded with such jazz greats as Duke Ellington and Benny Goodman. Several composers wrote songs especially for her, and she was particularly identified with "Dinah" and "Stormy Weather."
Waters's first straight dramatic role was in the 1939 production of DuBose and Dorothy Heyward's Mamba's Daughters. A year later she spent a season on Broadway in the hit musical Cabin in the Sky, and she also appeared in the 1943 film version. Probably her greatest dramatic success was in the stage version of Carson McCullers's The Member of the Wedding in 1950, a performance for which she won the New York Drama Critics' Circle Award. She also starred in the movie version in 1953.
---
February is African American History Month:

About African American History Month: The Library of Congress, National Archives and Records Administration, National Endowment for the Humanities, National Gallery of Art, National Park Service, Smithsonian Institution and United States Holocaust Memorial Museum join in paying tribute to the generations of African Americans who struggled with adversity to achieve full citizenship in American society.
The celebration was expanded to a month in 1976, the nation's bicentennial. President Gerald R. Ford urged Americans to "seize the opportunity to honor the too-often neglected accomplishments of black Americans in every area of endeavor throughout our history." That year, fifty years after the first celebration, the association held the first African American History Month. By this time, the entire nation had come to recognize the importance of Black history in the drama of the American story. Since then each American president has issued African American History Month proclamations. And the association—now the Association for the Study of African American Life and History (ASALH)—continues to promote the study of Black history all year.

March is Women's History Month:

The Library of Congress, National Archives and Records Administration, National Endowment for the Humanities, National Gallery of Art, National Park Service, Smithsonian Institution and United States Holocaust Memorial Museum join in paying tribute to the generations of women whose commitment to nature and the planet have proved invaluable to society.
About Women's History Month: Women's History Month had its origins as a national celebration in 1981 when Congress passed Pub. L. 97-28 which authorized and requested the President to proclaim the week beginning March 7, 1982 as "Women's History Week." Throughout the next five years, Congress continued to pass joint resolutions designating a week in March as "Women's History Week." In 1987 after being petitioned by the National Women's History Project, Congress passed Pub. L. 100-9 which designated the month of March 1987 as "Women's History Month." Between 1988 and 1994, Congress passed additional resolutions requesting and authorizing the President to proclaim March of each year as Women's History Month. Since 1995, Presidents Clinton, Bush and Obama have issued a series of annual proclamations designating the month of March as "Women's History Month."
More details found here:
African American History Month
---
Ethel Waters and Billy Graham:
For nearly 20 years, she warmed hearts and shared the stage with Billy Graham at his Crusades. Starting Feb. 1 2012, legendary African-American actress, singer and entertainer Ethel Waters was celebrated at the Billy Graham Library with a special exhibit entitled "Ethel Waters: His Eye is on the Sparrow".
The exhibit showcased exclusive memorabilia, rare photographs and stirring recordings from her remarkable career. She sang at her first Billy Graham Crusade 55 years ago in 1957 at New York's Madison Square Garden, where she attended one of the meetings and rededicated herself to Christ. She appeared at many Crusades through the years, singing a song that has touched the hearts of millions: "His Eye is On the Sparrow." Her final Crusade appearance came in August 1976 in San Diego, Calif. During her years of serving with Mr. Graham, Ms. Waters starred in "The Heart of a Rebel," a Billy Graham Evangelistic Association World Wide Pictures film, and was honored by Mr. Graham at a 1972 dinner he held in her honor in Hollywood. Ms. Waters died in 1977.
Ethel Waters and Cliff Barrows perform at a Crusade, late 1960s

Two years prior to the Supreme Court decision that banned discrimination based on race, Mr. Graham opposed segregating crowds at his 1952 Crusade in Jackson, Mississippi.
He continued to fight segregation during the Civil Rights movement, preaching, "Jesus was not a white man; he was not a black man. He came from that part of the world that touches Africa and Asia and Europe. Christianity is not a white man's religion and don't let anybody ever tell you that it's white or black. Christ belongs to all people; He belongs to the whole world!"
Billy Graham's crusades were evangelistic campaigns conducted by Billy Graham between 1947 and 2005. Billy Graham conducted 417 crusades in 185 countries and territories on six continents. The first Billy Graham evangelistic campaign, held September 13–21, 1947, in the Civic Auditorium in Grand Rapids, Michigan, was attended by 6,000 people. He would rent a large venue, such as a stadium, park, or street. As the sessions became larger, he arranged a group of up to 5,000 people to sing in a choir. He would preach the gospel and invite people to come forward to ask Jesus to be their saviour and pray together.
Portland Center Stage is committed to identifying & interrupting instances of racism & all forms of oppression, through the principles of inclusion, diversity, equity, & accessibility (IDEA).