The Music of Fun Home
August 24, 2017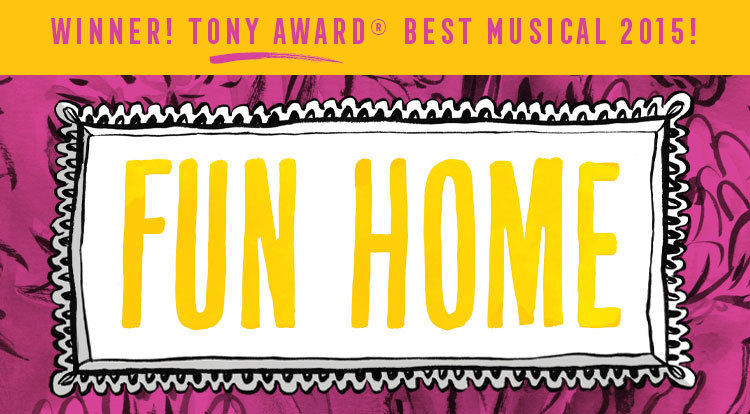 "Among the memorable songs, accompanied by a seven-person onstage orchestra, are those charting turning points in Alison's coming to terms with her attraction to women.
The ebullient "Ring of Keys," for example, makes Small Alison's recognition of that attraction, in an ordinary moment in a diner, warmly concrete. A masculine woman enters, and the girl is smitten by "Your swagger and your bearing/ And the just-right clothes you're wearing/ Your short hair and your dungarees/ And your lace-up boots." It's the poetry of everyday surprise.
Musical Selections:
"It All Comes Back (Opening)"

"Welcome to Our House on Maple Avenue"
"Come to the Fun Home"
"Helen's Etude"
"Party Dress"
"Changing My Major"
"Maps"
"Raincoat of Love"
"Pony Girl"
"Ring of Keys"
"Days and Days"

"Telephone Wire"
"Edges of the World"
"Flying Away (Finale)"
---
Find your own inspiration for "Come to the Fun Home"
Portland Center Stage at The Armory is committed to identifying & interrupting instances of racism & all forms of oppression, through the principles of inclusion, diversity, equity, & accessibility (IDEA).