Reviews of "Fun Home"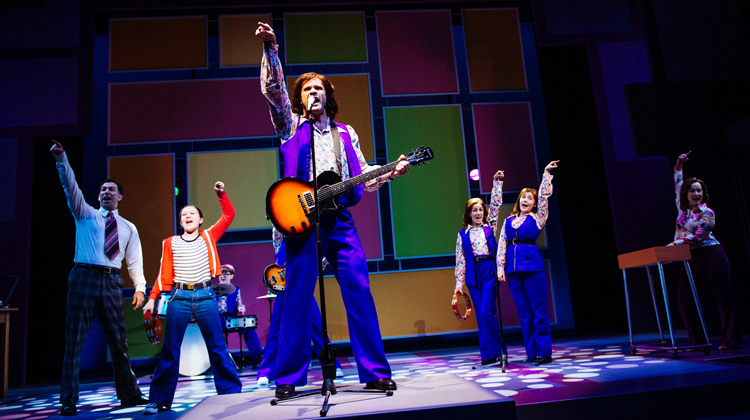 "Portland Center Stage's production of Fun Home takes an ingeniously constructed story and finds its emotional depth. The show packs a satisfying emotional punch without tying everything up with a bow. It's beautiful and messy and complex. Just like our families." -The Oregonian
"If you're looking for a musical for people who don't like musicals, you probably can't do better than Fun Home, the stage adaptation of Alison Bechdel's wonderful graphic memoir currently playing at Portland Center Stage." -The Portland Mercury
"PCS' production is so intimate and charming, it's hard to imagine Fun Home on a giant Broadway stage. ... Fun Home's yearning for understanding imbues even the most uncertain and difficult moments with tenderness." -Willamette Week

"Fun Home will make you laugh and it will make you cry, and you'll love every minute of it. Go see it. Also, dads, call your daughters." -BroadwayWorld

"The Armory's production of Fun Home brings together this work of recreated memories and song with some gorgeous performances and deft and elegant staging. Director Chris Coleman leads the cast through this difficult unpacking with his characteristic dignity and respect for the story." -EDGEMedia
"PCS's production of Fun Home resonates: It sticks with you and makes you pick through all the thematic layers. I wanted an audience discussion afterward to give myself time to breathe and think through the multi-faceted performance I had just gladly been subjected to." -The Vanguard

"Fun Home was transformed by Lisa Kron (book and lyrics) and Jeanine Tesori (music) into an exquisitely tender, funny, and probing look at a young woman's evolution from small child to best-selling author and cartoonist ... This is a beautifully written play, directed with just the right touch by PCS Artistic Director Chris Coleman." -JudyNedry.com

Here's what audiences had to say on Facebook:
"Today's matinee was heartbreaking and enthralling. I have wanted to see this musical for so long, I love the graphic novel that is its source, and have great respect for Alison Bechdel, and all those who adapted this for the stage, wow, and thank you to the very fine cast."
"Wonderful production! So deeply moving, poignant and uplifting"

"Saw it tonight. Deeply moving. Thank you for a powerful evening of theater. The show deserves a sell-out run."

"I knew it was going to be good but far exceeded my expectations."
"A must see. Take Kleenex!!"
Portland Center Stage is committed to identifying & interrupting instances of racism & all forms of oppression, through the principles of inclusion, diversity, equity, & accessibility (IDEA).