The World of the Play: "Until The Flood"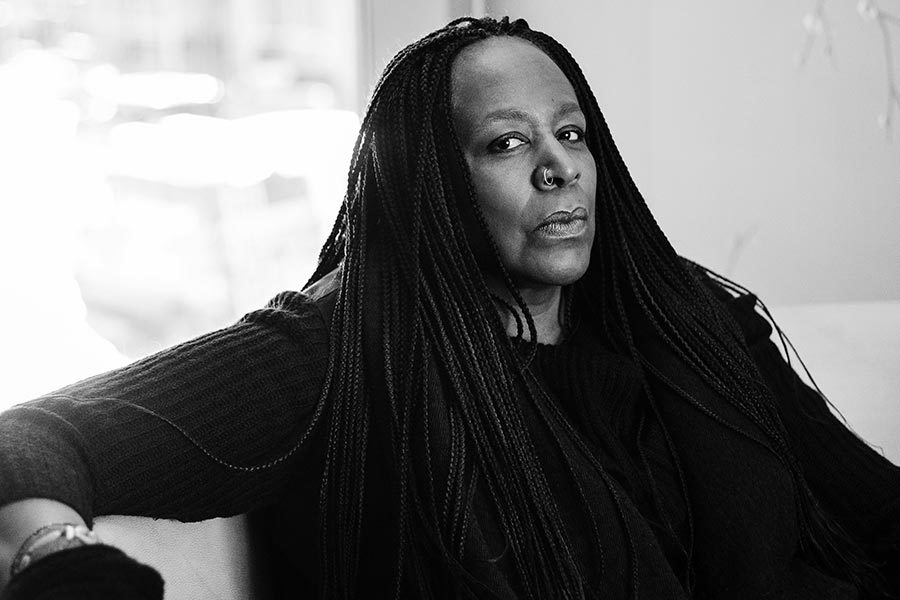 Documenting Real Life
As Shakespeare wrote in Hamlet, the purpose of theatre is to hold a mirror up to nature. Documentary theatre (like Until the Flood) takes Shakespeare's suggestion literally. This fact-based theatre uses archival materials such as official documents, visual images, videos, newspaper articles and interviews to address current issues and events. In the past century, there have been three major waves of documentary theatre in the United States. The first wave occurred between 1935 and 1939 during the Federal Theatre Project. During this project, which worked to make theatre popular outside of New York City, theatre artists created a series called "Living Newspaper," which dramatized current events like rising unemployment and politics. The second wave of documentary theatre occurred during the tumultuous 1960s. Social unrest caused by the Civil Rights Movement and the Vietnam War inspired theatre artists to use the theatrical form to push the boundaries of traditional theatre while also challenging mainstream media narratives.
Beginning in the late 1980s, the third wave of documentary theatre was born with Anna Deavere Smith's solo performances centered around social issues and crafted from interviews conducted with people across all walks of life. Her one-woman shows Fires in the Mirror and Twilight: Los Angeles, 1992 address the Crown Heights riot of 1991 and the Rodney King riots. The major trends in documentary theatre today include: collaborative development, fluidity of time and place, and individual actors playing multiple roles.
Dael Orlandersmith used documentary theatre techniques to create Until the Flood. She interviewed St. Louis locals to gain her facts about the social unrest felt here and around the nation. However, during the play you will not hear the exact words of specific individuals, but rather composite figures that Orlandersmith created. She says these characters "Come out of my head .... I'm not free to tell this any way I want, but I am free to use the truth of imagination."
-From Milwaukee Repertory Theater PlayGuides
Synopsis & Characters
In Until the Flood, playwright and performer Dael Orlandersmith represents eight distinct characters. After conducting hundreds of interviews, Orlandersmith strung together eight composite characters, all with unique and interesting perspectives. The stories and opinions reflect a full range of human experiences yet the goal is an exploration of how a community heals and grows together. Though they are inspired by interviews held with real St. Louis citizens, these characters are the playwright's creations, not actual people.
LOUISA HEMPHIILL: A retired teacher who grew up near Ferguson.
RUSTY HARDEN: A retired policeman who patrolled Ferguson in the 1960s and 70s.
HASSAN: A high school student who wants nothing more than to escape his current situation.
CONNIE: A high school teacher who lives and teaches in University City.
REUBEN LITTLE: An elderly barber who is not afraid to voice his opinions.
DOUGRAY SMITH: An electrician from Tower Grove who rents out two houses in Ferguson.
PAUL: A high school student who dreams of getting out of St. Louis and earning a college degree in California.
EDNA LEWIS: A Universalist minister who is married to another minister.
Glossary of Terms
AL SHARPTON: An American civil rights activist, Baptist minister, talk show host and a former White House adviser for Barack Obama
BIGOTRY: Intolerance of other people's beliefs; strongly disliking and refusing to accept members of a particular group
BLUE BLOOD: A term for a member of a socially important family
CODDLE: To treat in an overprotective, indulgent way
COLLAR: To seize, grasp or apprehend
CRACKER: Derogatory slang for caucasian people
ELIZABETH CATLETT: An African American graphic artist and sculptor best known for her depictions of the African American experience in the 20th century, which often had the female experience as their focus
FRONT: slang for putting on a fake or false personality
GED: "General Equivalency Development or General Equivalency Diploma" subject tests which, when passed, provide certification that the test taker has United States or Canadian high school-level academic skills
GENTRIFICATION: A process of renovation and revival of deteriorated urban neighborhoods by means of influx of more affluent residents, which results in increased property values and the displacing of lower-income families and small businesses
HILLBILLY: an unsophisticated country person, associated originally with the remote regions of the Appalachians.
HONKY: Derogatory slang for caucasian people
IGNORAMUS: An ignorant person
IN REF: Shorthand for in reference
INFANTILIZED: Treated as an infant
KALI: A Hindu goddess, worshipped as a destroyer of evil
KIKE: A derogatory term for a Jewish person
LIBERALISM: Favoring maximum individual liberty in political and social reform, sometimes to the opposition of more traditional views
NATIONAL GUARD: A reserve military force, composed of units of each state and the territories of Guam, the Virgin Islands, Puerto Rico, and the District of Columbia
PUNK: To trick someone
ROMARE BEARDEN: an Afro-American artist who worked with many types of media including cartoons, oils and collages
SHADE: Acting in a casual or disprespectful manner
SKUNK: Slang for cannabis
TIPARILLOS: A shorter, thinner, milder cigar
TOM: A derogatory term for a black person who will do whatever it takes to have good standing with white people
UNIVERSALISM: A Christian religion that is focused around the idea of universal reconciliation
Portland Center Stage is committed to identifying & interrupting instances of racism & all forms of oppression, through the principles of inclusion, diversity, equity, & accessibility (IDEA).