Holiday Choirs at The Armory
Posted 01 November 2017
Wednesday, Dec 6 | Cleveland High School Clevelen'Daires | 6:15-7:15 p
Friday, Dec 8 | The Marian Singers from St. Mary's Academy | 6:50 - 7:15 p
Sunday, Dec 11 | The Quadraphonnes | 12-1 p
Sunday, Dec 11 | BelloVoci | 3:30-4:30p
Sunday, Dec 11 | 300 Watt Trio | 5-6p
Sunday, Dec 11 | Wilson High School WAVE | 6:50 - 7:15 p
Tuesday, Dec 12 | Portland Boychoir| 6:50 - 7:15 p
Thursday, Dec 14 | Staged! | 6:50 - 7:15 p
Friday, Dec 15 | Sunset High School Madrigals | 6:50 - 7:15 p
Saturday, Dec 16 | Chamber Music Group | 1:20-1:50 p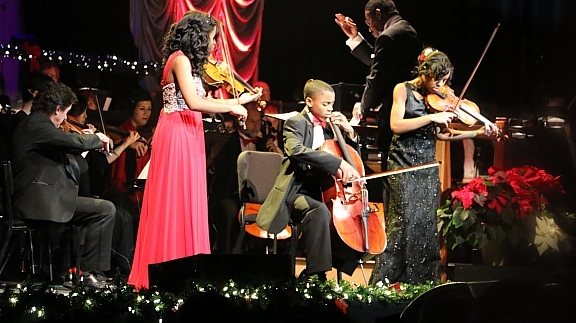 ---
About Our Groups:
The Quadraphonnes: These strong, talented, ladies break the boundaries of the saxophone quartet with their mighty chops, tantalizing grooves, soaring solos and dynamic vocals. Covering a variety of musical styles from jazz-funk-pop, to avant-garde, gypsy-punk and classical, the quads put on a great show! Celebrating their 8th year together, they have released a second album, Get the Funk Out! The Quadraphonnes will blow you away! - quadraphonnes.com
BelloVoci- Handsome Voices...BelloVoci is a musical blending of three male voices in an evening of music that is breathtakingly beautiful.

300 Watts Trio is a string trio comprised of siblings ages 17, 15, and 13, who love to create and share music! They especially enjoy the holiday season because it gives them the opportunity to share some of their own arrangements of holiday favorites! Find out more at 300wattstrio.com
The Portland Boychoir is unique as the only all-boy choir in the Portland-metropolitan area and the only community-based youth handbell choir in the Pacific Northwest. Serving over 50 boys ages 6 to 18 through a progression of six distinct choirs, Portland Boychoir provides a nurturing environment where boys' identities, personalities, and learning styles are celebrated as their singing skills, musicianship, and confidence are developed through the traditional boychoir art form. Find out more at portlandboychoir.org
Staged! produces stellar contemporary musical theatre and nurtures young talent. Since bounding onto the Portland arts scene in 2005, Staged! has become the city's premiere training destination for teens and young adults. Dedicated to story-driven musicals and growing the next generation of artists, we never put musicians in a pit. Learn more here.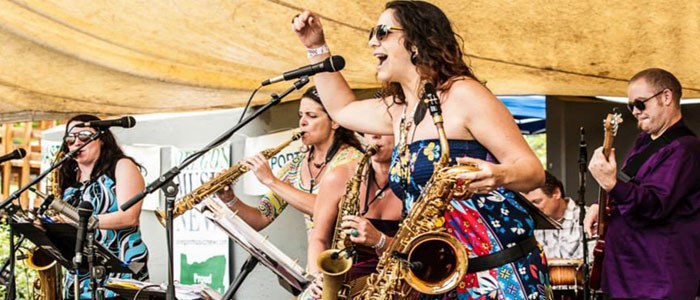 ---
Don't miss A Christmas Memory -paired with- Winter Song.
Running November 18 to December 31 in the Ellyn Bye Studio.
---
Don't miss The Second City's A Christmas Carol: Twist Your Dickens.
Running December 5 to December 31 on the U.S. Bank Main Stage.
Accessibility