Macbeth Cast & Creative Team
Posted September 5, 2019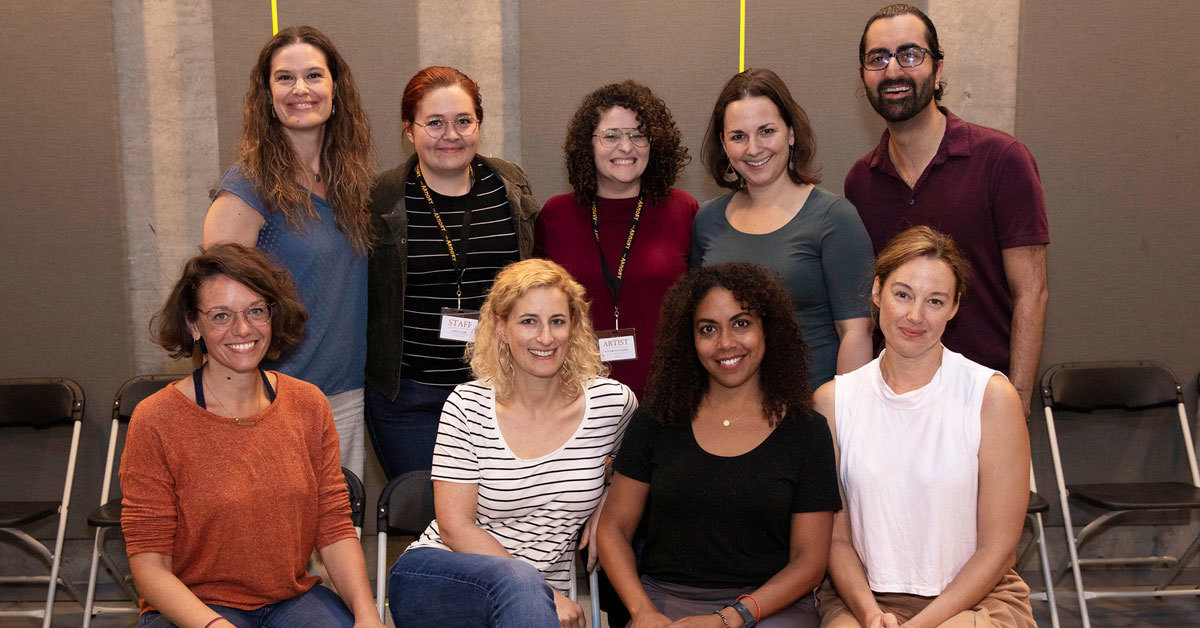 Macbeth
by William Shakespeare
Edited Script by Lee Sunday Evans
Original Music by Heather Christian
Directed by Adriana Baer
The Cast
in alphabetical order
Chantal DeGroat*
Dana Green*
Lauren Bloom Hanover*
Beth Thompson, Understudy, all roles
The Creative Team
| | |
| --- | --- |
| Amir Shirazi | Music Director |
| Stephen Dobay | Scenic Designer |
| Sarah Marguier | Costume Designer |
| Carl Faber | Lighting Designer |
| Sharath Patel | Sound Designer |
| Amanda K. Cole | Movement Director |
| Elizabeth E. Tavares | Dramaturg |
| Janine Vanderhoff* | Stage Manager |
| Sarah Stark | Production Assistant |
| Will Cotter | Casting |
The text of this edited version of Macbeth was first directed by Lee Sunday Evans and produced by Hudson Valley Shakespeare Festival, opening June 24, 2016 (Davis McCallum, Artistic Director; Kate Liberman, Managing Director)
*Member of Actors' Equity Association, the Union of Professional Actors and Stage Managers in the United States.
Meet the Cast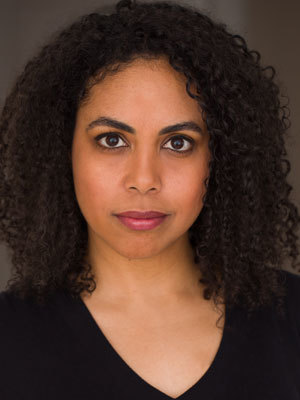 Chantal DeGroat
Chantal is honored to return to Portland Center Stage at The Armory after five seasons of The Second City's Twist Your Dickens! Chantal resides/works in Portland and Seattle, and is a company member of Third Rail Repertory Theatre. Seattle/Portland productions: Tiny Beautiful Things and Well (Seattle Repertory Theatre), Richard III (Seattle Shakespeare Company with upstart crow collective), Julius Caesar (Seattle Shakespeare Company), We Are Proud… and The Liar (Artists Repertory Theatre), The Piano Lesson (Portland Playhouse), The Nether and Belleville (Third Rail Repertory Theatre), Winter's Tale and Much Ado About Nothing (Northwest Classical Theatre Company). Los Angeles: The Arsonists (Odyssey Theatre Ensemble), This, That, and the Other Thing and Hey, Hey, That's My Tractor (Hollywood Refugees). She dedicates her work to the movement for equity.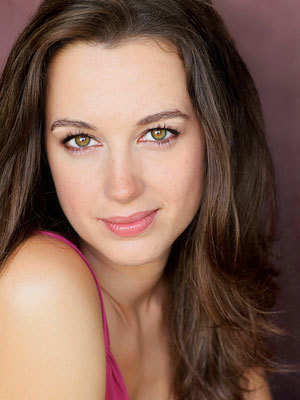 Dana Green

Dana is delighted to be back at Portland Center Stage at The Armory. Other credits at The Armory include Tiny Beautiful Things, A Life, Major Barbara, Constellations, Great Expectations, Othello, and A Midsummer Night's Dream. Portland credits include Scarlet (Portland Playhouse), d.b. (Coho Productions), Gidion's Knot, The Realistic Joneses (Third Rail), and Dead Man's Cell Phone (Profile Theatre). She has spent four seasons with the Stratford Shakespeare Festival and has performed at numerous regional theaters including The Old Globe, South Coast Repertory, Yale Repertory Theatre, Chicago Shakespeare Theatre, California Shakespeare Theatre, Shakespeare Santa Cruz, Asolo Repertory Theatre, Court Theatre, Meadow Brook Theatre, and Shakespeare Festival of Dallas. Television credits include Early Edition, Grimm, The Librarians, Here and Now, and Trinkets.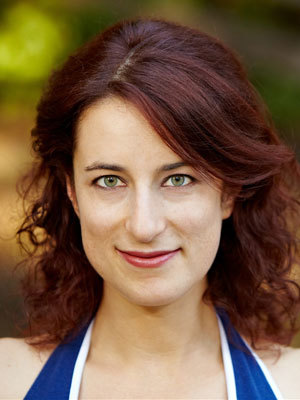 Lauren Bloom Hanover
Lauren is proud to be making her Portland Center Stage at The Armory debut in this production. New York credits include The Actors Company Theatre, Columbia Stages, and Studio 12 Ensemble. She has worked with several regional companies, including the Alabama Shakespeare Festival, Berkeley Repertory Theatre, Capital Stage, and Just Theater. Locally, she has appeared with Profile Theatre, CoHo Productions, and in staged readings at Artists Repertory Theatre and Portland Shakespeare Project. She received her M.F.A. from the Alabama Shakespeare Festival.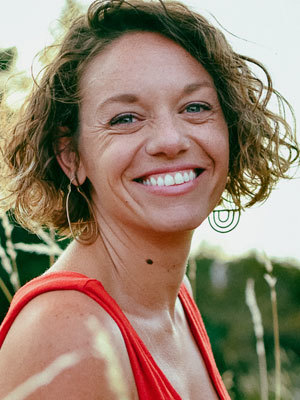 Beth Thompson, Understudy, all roles
Beth has collaborated with many local companies as an actor, deviser, teacher, and producer. Favorite roles include Woman in Tender Napalm with Dancing Brain Productions, Orlando in Orlando at Profile Theatre, Miss Julie in Miss Julie and Catherine in Suddenly Last Summer at Shaking the Tree, and Bear in The Snowstorm with Many Hats Collaboration/CoHo Theatre. She looks forward to reprising her role in the original dance theater work The Undertaking with Many Hats Collaborations this winter. Beth is grateful to observe and learn from the work of this impressive ensemble of women.
Meet the Creative Team
Lee Sunday Evans, Edited Script
Lee Sunday Evans is a two-time Obie Award winning director/choreographer. Recent credits include: In the Green by Grace McLean (LCT3), The Courtroom (Waterwell), Dance Nation by Clare Barron (Obie Award - Playwrights Horizons), Intractable Woman by Stefano Massini, Caught by Christopher Chen (The Play Compony), [Porto] by Kate Benson (WP Theater/The Bushwick Starr), HOME by Geoff Sobelle, Farmhouse/Whorehouse by Suzanne Bocanegra (BAM Next Wave), A Beautiful Day in November on the Banks of the Greatest of the Great Lakes by Kate Benson (Obie Award - New Georges/WP Theater). She is the resident director for CollaborationTown and was recently appointed Artistic Director of Waterwell.
Heather Christian, Original Music
An Obie Award winning composer/performer, Heather Christian is a Sundance Fellow and Ars Nova Uncharted Member with new musical Annie Salem, alongside Rachel Chavkin. Recent composing/performing credits include her own multi-media concerts Animal Wisdom and North (LaMama NYC), the TEAM's Mission Drift,(National Theater in London) Ripe Time's The World is Round (BAM NYC), Of Mice and Men (West Yorkshire Playhouse), the entire summer '16 season at Hudson Valley Shakespeare (Macbeth, As you Like It, Measure for Measure) as well as numerous compositions for plays with music and experimental soundscape operas for dance. Short film scores include Man Rots from Head, Eat, Pauline Alone, Woman in Deep, and Gregory Go Boom (2014 Sundance Grand Jury Prize). Her first feature film score, Lemon, premiered at Sundance Film Festival 2017. She is a collaborator in devised theater with the TEAM, Jane Comfort Company, Mark Dendy, Mac Wellman, Big Dance Theater, Taylor Mac, and Witness Relocation.
Adriana Baer, Director
Portland credits include Between Riverside and Crazy by Stephen Adly Guirgis, Marjorie Prime by Jordan Harrison, The Price by Arthur Miller (Artists Repertory Theatre); The Language Archive by Julia Cho (Portland Playhouse); Dead Man's Cell Phone and In the Next Room … or the Vibrator Play by Sarah Ruhl, Buried Child and True West by Sam Shepard, and The Road to Mecca and My Children! My Africa! by Athol Fugard (Profile Theatre, Artistic Director 2012-2015). Other credits include Woyzeck (Bay Area Critics Circle Award for Best Direction), The Maids, and No Exit at Cutting Ball Theater (Associate Artistic Director 2004-2007), and productions in New York including Romeo and Juliet, A Streetcar Named Desire, The Seagull, and The Hairy Ape. New play development workshops include Ensemble Studio Theatre, Bay Area Playwrights Festival, Primary Stages, and The Lark Play Development Center, among others. Next up: Sense and Sensibility at the Alley Theatre in Houston. B.A., Sarah Lawrence College. M.F.A., Columbia University. Adriana is a resident artist at Artists Repertory Theatre and a proud member of SDC. adrianabaercreative.com
Amir Shirazi, Musical Director
Amir (he/him, they/them) is an active composer, arranger, sound designer, music director, and songwriter. His theatrical credits include productions with Portland Actors Ensemble (for which he won the Outdoor Shakespeare Festival Award in 2012 for Best Sound Design for their production of Twelfth Night), Post5 Theatre Company, Milagro Theatre (for which he won a Drammy Award in 2015 for Outstanding Achievement in Original Music for their production of ¡O Romeo!), Jewish Theatre Collaborative, and Corrib Theatre. Amir serves as artistic director to Transpose PDX, which is a non-profit choral arts organization serving the transgender, non-binary, and gender non-conforming community. He graduated from Boston College with a B.A. in Music, concentrating in composition and theory. amirbshirazi.com
Stephen Dobay, Scenic Designer
Stephen is a designer based in New York. Previously with Adriana Baer: In the Next Room (Profile Theater Company). Other theater credits include Come Back Little Sheba directed by David Cromer at The Huntington Theater Company; Our Town (Huntington Theater Company, Almeida Theatre London, Broad Stage, Kansas City Repertory Theatre); God of Carnage and Miracle on 34th Street (John Engeman Theatre); Under My Skin (Little Shubert Theatre); Adult (Abrons Arts Center); The Realists (HERE); The Cottage and To Kill a Mockingbird (Queens Theatre in the Park); Gidion's Knot (59E59 Theaters); Long Day's Journey into Night (The York Shakespeare Company); Holy Crap!! (La MaMa); and Allegro, The Cottage, Blood Brothers, A Hard Wall at High Speed, and The Pillowman (APAC).
Sarah Marguier, Costume Designer
Sarah is a French designer for performing arts, currently based in Portland. Sarah has collaborated with dance companies, theaters, choreographers, directors, and visual artists in the U.S. and Europe. Her work has been shown at Hand2Mouth Theatre (Dream/Logic, A Fond Farewell, Psychic Utopia), Performance Works NW (A World, A World), Corrib Theatre (Quietly), Broadway Rose Theatre Company (Ordinary Days), Culture Mill (They Are All, American Heroes, Brown), American Dance Festival, NW Children's Theater, On The Boards, The Instrument, Theater Freiburg. She has toured with Bruce Springsteen and the E Street Band in the U.S., Europe, Australia, and New Zealand. Sarah studied at l'École Nationale Supérieure des Arts Décoratifs de Paris and earned an M.F.A. in Critical Theory and Creative Research at PNCA. sarahmarguier.com
Carl Faber, Lighting Designer
Recent designs in Portland with Artists Repertory Theatre (Magellanica, Between Riverside and Crazy), Broadway Rose Theatre Company (Ordinary Days, Trails, Beehive), Portland Opera (In the Penal Colony), Profile Theatre (Fires in the Mirror, Water by the Spoonful), Third Rail Repertory Theatre (John, The Angry Brigade), NW Children's Theater (Mary Poppins, Chitra). Outside of Portland: Arena Stage, Boston Institute of Contemporary Art, Ars Nova, Williamstown Theatre Festival, American Dance Festival, Uferstudios Berlin, Shanghai Centre Grand. Touring productions for Bruce Springsteen and the E Street Band, Bon Iver, The National. Resident light artist at Eaux Claires Festival. Founding member of Woodshed Collective, NYC. Education: The Catlin Gabel School, Vassar College. Awards: Drammy (2017, 2018, 2019), PAMTA (2019). Member: United Scenic Artists Local USA-829. carlfaber.com
Sharath Patel, Sound Designer
Before arriving in the Pacific Northwest, Sharath spent nearly a decade as a lead sound designer in New York City. Recent work includes In the Heights, The Breath of Life, The Color Purple (Portland Center Stage at The Armory); Wolf Play, Teenage Dick, Skeleton Crew (Artists Repertory Theatre); Nina Simone: Four Women (Alabama Shakes); Christmas at Pemberley Pt. 2 (Marin Theater Company); Ibsen in Chicago, Tiny Beautiful Things (Seattle Repertory Theatre); Pass Over, The Crucible, The Royale (ACT Theatre); As You Like It (California Shakespeare Theater); Free Outgoing (East West Players); WIG OUT! (American Rep/CompanyONE). Regional/international credits include designs in Washington, D.C., Norfolk, Raleigh, Aspen, Dublin, India, France, England, Germany, and Romania. Sharath is a member of United Scenic Artists Local 829, IATSE, as well as the Theatrical Sound Designers and Composers Association. He is an Arts Envoy for the U.S. Department of State and a resident artist at Artists Repertory Theatre. M.F.A. from Yale School of Drama. sharathpatel.com
Amanda K. Cole, Movement and Intimacy Director
Amanda is ecstatic to join the team for Macbeth at Portland Center Stage at The Armory. Amanda is a movement director, intimacy director, and fight choreographer whose work has been seen throughout the Los Angeles area and the Pacific Northwest. Currently, Amanda is choreographing intimacy for the 2019-2020 season at Artists Repertory Theatre, where past work includes Teenage Dick, Everybody, Small Mouth Sounds, Skeleton Crew, and Between Riverside and Crazy. Amanda is a fierce advocate for safe, sustainable, and respectful practice around the staging of intimacy and violence. Amanda is recommended by the Society of American Fight Directors (SAFD) as an advanced actor/combatant. Amanda is also an intimacy director with elemental movement and is an apprentice with Intimacy Directors International. Amanda holds an M.F.A. in Acting from California Institute of the Arts.
Elizabeth E. Tavares, Dramaturg
Elizabeth E. Tavares, Ph.D., is assistant professor of Medieval and Renaissance Literature at Pacific University. Specializing in early English drama, her research foci include playing companies, theater history, and Shakespeare in performance. Completing her book, The Elizabethan Repertory System before Shakespeare: Playing the Stock Market, Tavares' prize-winning scholarship has appeared in Shakespeare Studies, Shakespeare Bulletin, and several edited collections. A three-time Mellon Foundation fellow, she has received grants from the National Endowment for the Humanities, Society for Theatre Research, as well as the Newberry, Folger, and Huntington libraries. Dramaturgy credits include Back Room Shakespeare Project, What You Will Shakespeare Company, and blog series for Artists Repertory Theatre's Feathers & Teeth, Magellanica, Teenage Dick, and The Strange Undoing of Prudencia Hart. Elizabeth is scholar-in-residence with the Original Practice Shakespeare Festival.
Janine Vanderhoff, Stage Manager
Janine is thrilled to be back for her fifth season at Portland Center Stage at The Armory. She recently stage managed The Breath of Life, Tiny Beautiful Things, A Christmas Memory/Winter Song, and The Color Purple. Other favorites include: Wild and Reckless, The Oregon Trail, and Lady Day at Emerson's Bar and Grill. In New York, Janine worked on The Lion King, as well as with many Off-Broadway and regional companies. Portland credits: Sweeney Todd (Portland Opera), Play, How to End Poverty in 90 Minutes, and The Other Place (Portland Playhouse). Touring: The Graduate, Cats, The Vagina Monologues, Jekyll & Hyde, and Show Boat. Production management: The Daily Show with Jon Stewart "Democalypse 2012 Republican National Convention" (Tampa, FL); Straz Center (Tampa, FL); The Fox Theatre (Atlanta, GA). Proud NYU graduate and AEA member.
Sarah Stark, Production Assistant
Sarah is thrilled to be returning to Portland Center Stage at The Armory after working as a stage management apprentice last season. Previous credits at The Armory include The Breath of Life, Tiny Beautiful Things, Twist Your Dickens, and A Life. She also works as an assistant stage manager at Portland Opera. Regional credits include: In the Penal Colony (Portland Opera); Silent Night (Austin Opera); The Cunning Little Vixen, Porgy and Bess, Robin Hood (The Glimmerglass Festival); Little Shop of Horrors (American Blues Theater); Ellen Bond, Union Spy (The House Theatre of Chicago); Civility! (The Syndicate).
Next Entry: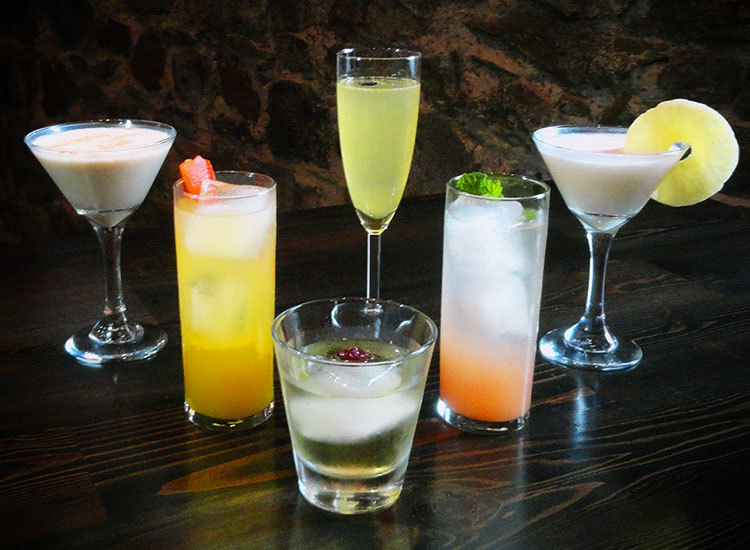 Caribbean Flavors Take Over The Armory Bar
Previous Entry: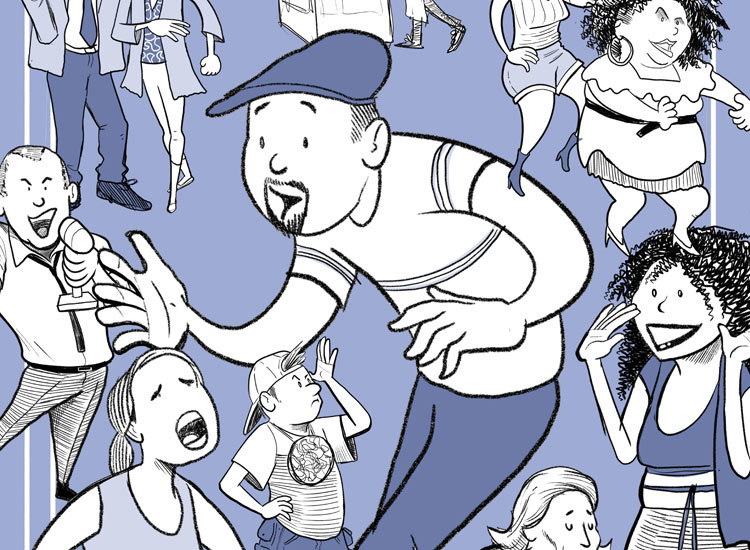 Live Sketch Artists for In the Heights
View All Entries