The Music of "Winter Song"
Posted 26 October 2017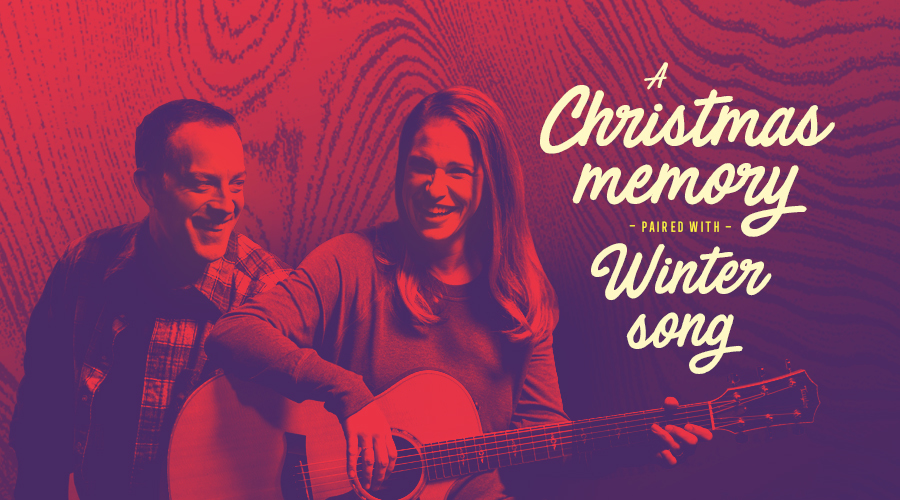 The Music of Winter Song
Explore some of the music that will be featured in Winter Song.

All music is subject to change, as Winter Song is still in development as a world premiere production in our Northwest Stories series.

---
"Can't Find My Way Home" by Blind Faith
---
"Home Again" by Carole King

---
"Song for A Winter's Night" by Gordon Lightfoot
First recorded for his 1967 album, "The Way I Feel." Lightfoot actually recorded two versions of the song; the second appears on the 1975 album Gord's Gold, a greatest hits compilation, on which other re-recordings also appeared.
If I could only have you near
To breathe a sigh or two
I would be happy just to hold the hands I love
On this winter night with you
The smoke is rising in the shadows overhead
My glass is almost empty
I read again between the lines upon the page
The words of love you sent me
---
"Any Place I Hang My Hat is Home"
A popular song with music by Harold Arlen and lyrics by Johnny Mercer. The song deals with the feeling of peace you experience when you get home and hang up your hat. Or the yearning to wander in search of new experiences. Making the world your home. It was first introduced in 1946 in the musical St. Louis Woman.
---
"In the Bleak Mid Winter"
A Christmas carol based on a poem by the English poet Christina Rossetti. It was published, under the title "A Christmas Carol", in the January 1872 issue of Scribner's Monthly. The poem first appeared set to music in The English Hymnal in 1906 with a setting by Gustav Holst.
In the bleak mid-winter Frosty wind made moan; Earth stood hard as iron, Water like a stone; Snow had fallen, snow on snow, Snow on snow, In the bleak mid-winter Long ago.
---
"Homeward Bound" by American music duo Simon & Garfunkel
Written by Paul Simon, it was released as a single on January 19, 1966 by Columbia Records.
I'm sitting in the railway station.
Got a ticket to my destination.
On a tour of one-night stands my suitcase and guitar in hand.
And every stop is neatly planned for a poet and a one-man band.
Homeward bound, I wish I was, Homeward bound, Home where my thought's escaping, Home where my music's playing, Home where my love lies waiting Silently for me.
---
"Mother's Spiritual"

From the eighth studio album by NYC-born singer, songwriter, and pianist Laura Nyro.
Talk of a ruby love
Lovers share
Find your love
Lose your love
Here and there
So you go home
Do your own thing
And the ocean sings to me
That love is always alive
Close
Sep

26

We

Available

Sep

27

Th

A few seats

Sep

27

Th

Available

Sep

28

Fr

Available

Sep

29

Sa

Available

Sep

29

Sa

Available

Sep

30

Su

A few seats

Oct

02

Tu

Available

Oct

03

We

Available

Oct

04

Th

A few seats

Oct

04

Th

Available

Oct

05

Fr

Available

Oct

06

Sa

Available

Oct

09

Tu

Available

Oct

10

We

Available

Oct

11

Th

A few seats

Oct

12

Fr

Available

Oct

14

Su

Available

Oct

16

Tu

Available

Oct

17

We

Available

Oct

18

Th

A few seats

Oct

19

Fr

Available

Oct

20

Sa

Available

Oct

20

Sa

Available

Oct

24

We

Available

Oct

25

Th

A few seats

Oct

26

Fr

Available

Oct

28

Su

Available
A Life

Sep 29 – Nov 11
Sep

29

Sa

A few seats

Sep

30

Su

Available

Oct

02

Tu

A few seats

Oct

03

We

A few seats

Oct

04

Th

A few seats

Oct

05

Fr

A few seats

Oct

06

Sa

Available

Oct

07

Su

A few seats

Oct

09

Tu

Available

Oct

10

We

Available

Oct

12

Fr

Available

Oct

14

Su

A few seats

Oct

16

Tu

Available

Oct

17

We

Available

Oct

19

Fr

Available

Oct

20

Sa

A few seats

Oct

23

Tu

Available

Oct

24

We

Available

Oct

26

Fr

Available

Oct

28

Su

Available

Oct

31

We

Available

Nov

01

Th

Available

Nov

01

Th

Available

Nov

02

Fr

Available

Nov

03

Sa

Available

Nov

04

Su

Available

Nov

04

Su

Available

Nov

07

We

Available

Nov

08

Th

Available

Nov

08

Th

Available

Nov

09

Fr

Available

Nov

10

Sa

Available

Nov

10

Sa

Available

Nov

11

Su

Available
Performance Times
Evenings: Tuesdays – Sundays at 7:30 p.m.*
Matinees: Saturdays and Sundays at 2 p.m., Thursdays at noon*
Accessibility