"Winter Song" Album
Posted 26 November 2018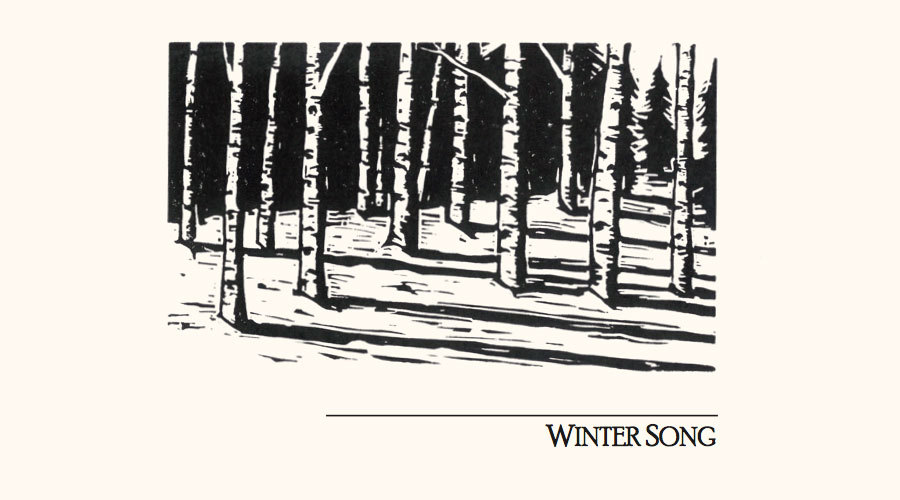 Want to take Winter Song home with you? Co-creators Merideth Kaye Clark and Brandon Woolley recently produced the Winter Song original cast album.
Shipping for online purchases begins November 30, 2018. You can also buy the CD in person after the show!

The Stories and Songs of "Winter Song"
1. "imagine a morning in late November …"
2. Can't Find My Way Home
3. Song for a Winter's Night
4. "grandma and grandpa"
5. Little Tree
6. Home Again
7. Take 5 of My Favorite Things
8. "the train station"/ In the Bleak Midwinter
9. "the kitchen is empty the cakes are gone"
10. River
11. "the house is silent"
12. Homeward Bound
13. Any Place I Hang My Hat is Home
14. "matching pajamas"
15. Mother's Spiritual
16. "slowly, slowly daybreak"
Merideth Kaye Clark vocals, guitar, viola
Mont Chris Hubbard piano, vocals
Leif Norby vocals
Brandon Woolley vocals
Don't miss A Christmas Memory -paired with- Winter Song.
Running November 24 to December 30 in the Ellyn Bye Studio.
Next Entry: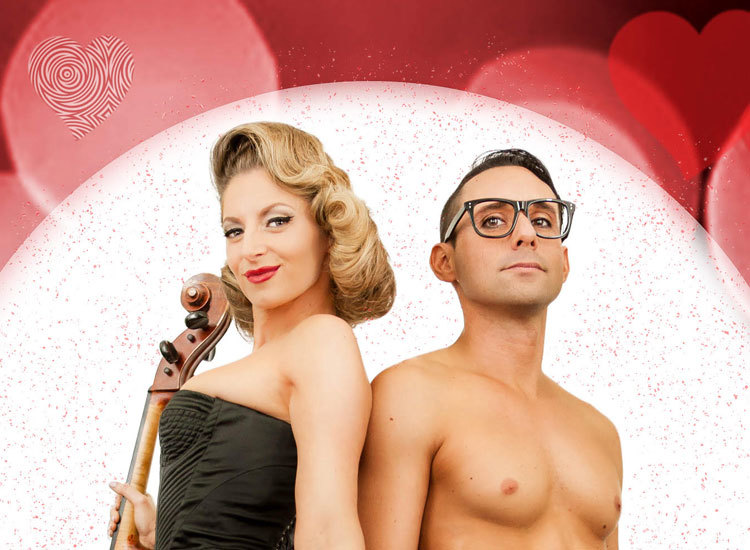 The Skivvies
Previous Entry: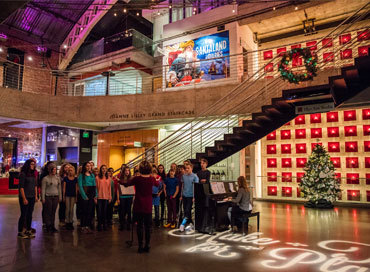 Holiday Choirs at The Armory
Close
Dec

09

Su

Available

Dec

11

Tu

Available

Dec

12

We

Available

Dec

13

Th

Available

Dec

14

Fr

Available

Dec

18

Tu

Available

Dec

19

We

Available

Dec

21

Fr

Available

Dec

23

Su

A few seats
Dec

09

Su

A few seats

Dec

11

Tu

Available

Dec

12

We

Available

Dec

13

Th

A few seats

Dec

13

Th

Available

Dec

14

Fr

Available

Dec

19

We

Available

Dec

21

Fr

Available

Dec

23

Su

Available

Dec

28

Fr

Available

Dec

29

Sa

Available

Dec

29

Sa

Available

Dec

30

Su

Available
Performance Times
Evenings: Tuesdays – Sundays at 7:30 p.m.*
Matinees: Saturdays and Sundays at 2 p.m., Thursdays at noon*
Accessibility