Behind the Scenes of "Wild and Reckless"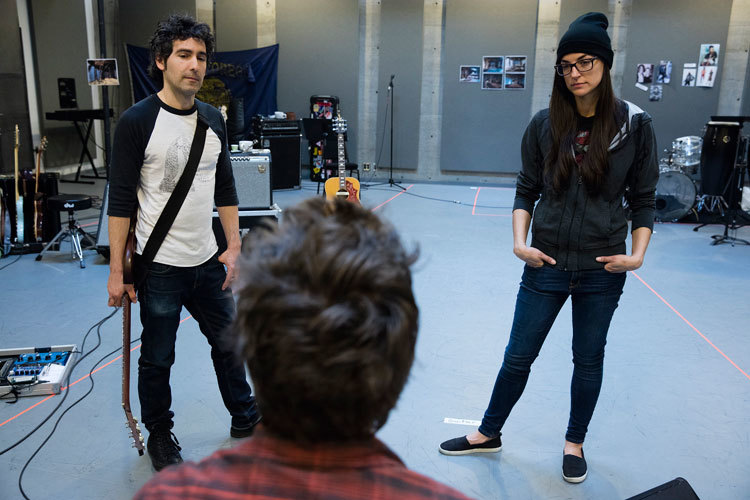 Laura Carbonell (The Girl) and Eric Earley (The Narrator) rehearsing with Wild & Reckless co-director Liam Kaas-Lentz.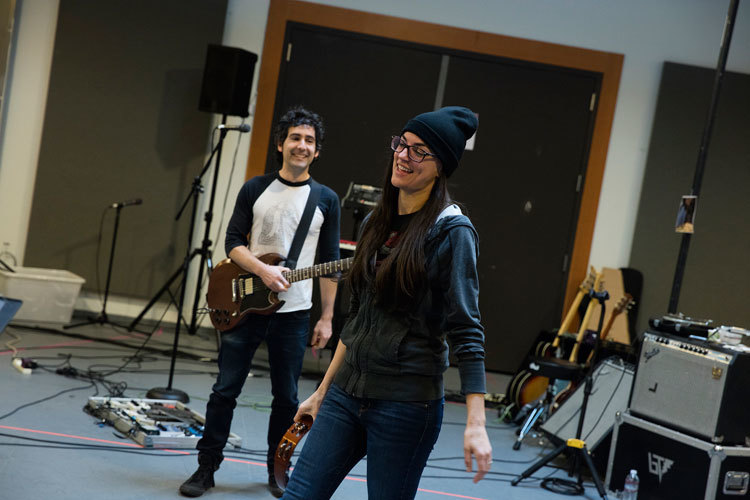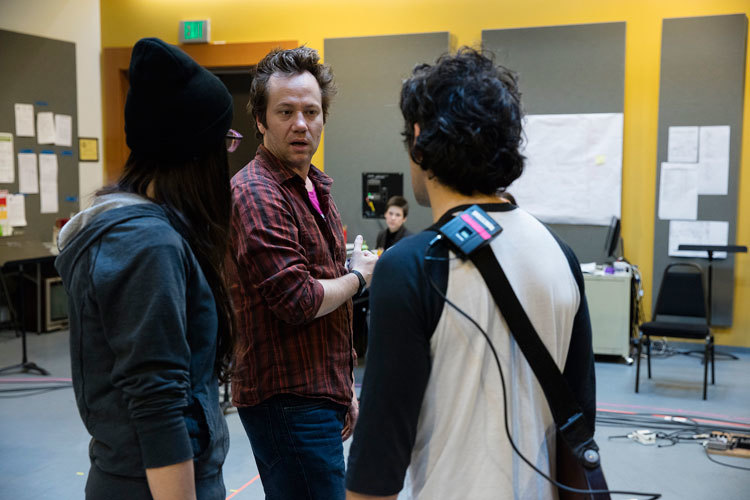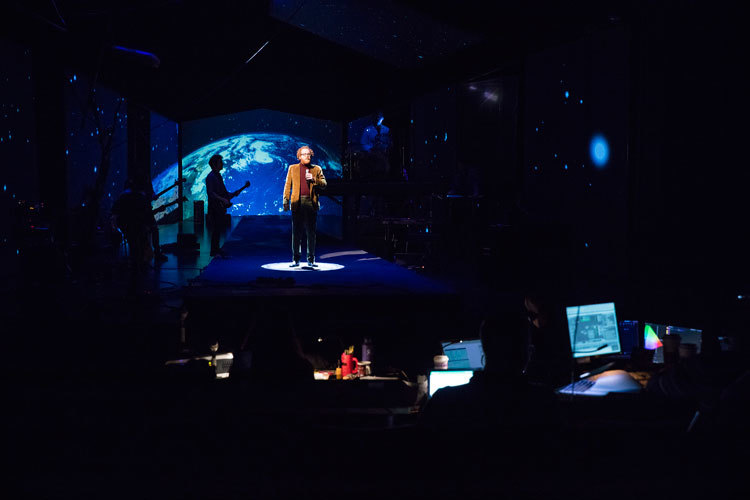 Marty Marquis of Blitzen Trapper during a tech rehearsal.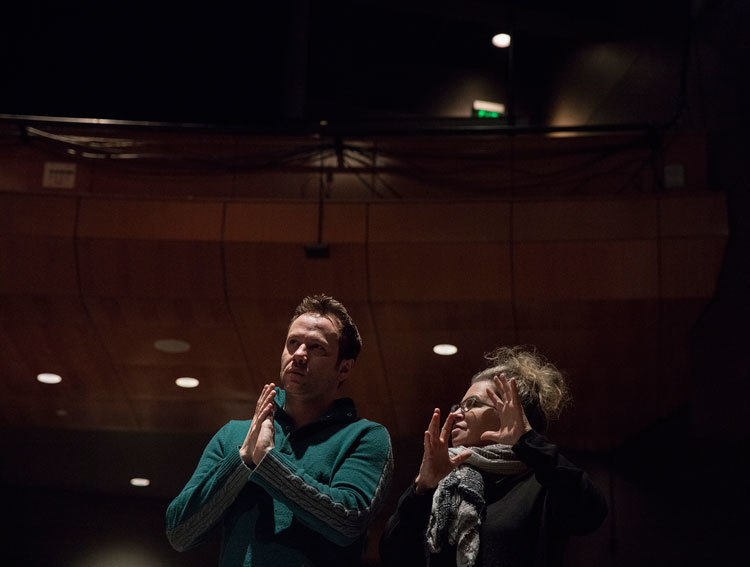 Co-directors Liam Kaas-Lentz and Rose Riordan during tech rehearsal.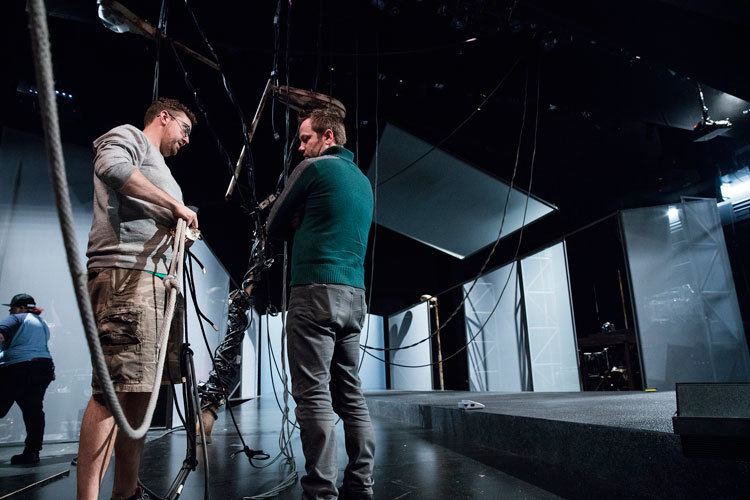 Technical director Derek Easton and director Liam Kaas-Lentz on set.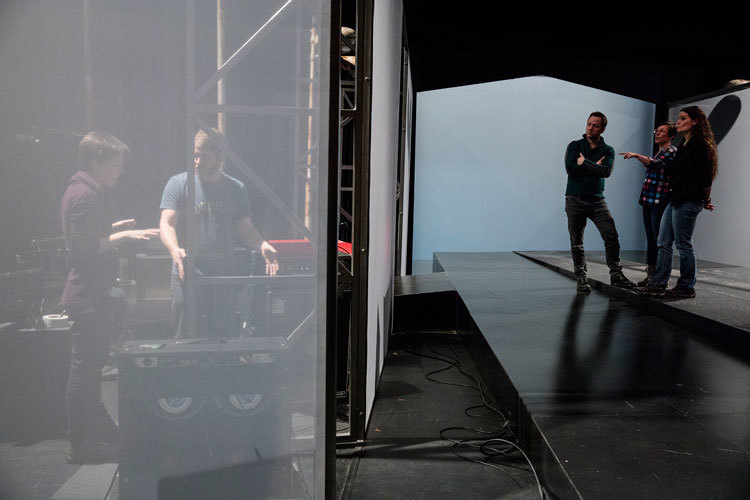 Director Liam Kaas-Lentz, scenic designer Sibyl Wickersheimer and stage manager Janine Vanderhoff on the set of Wild and Reckless.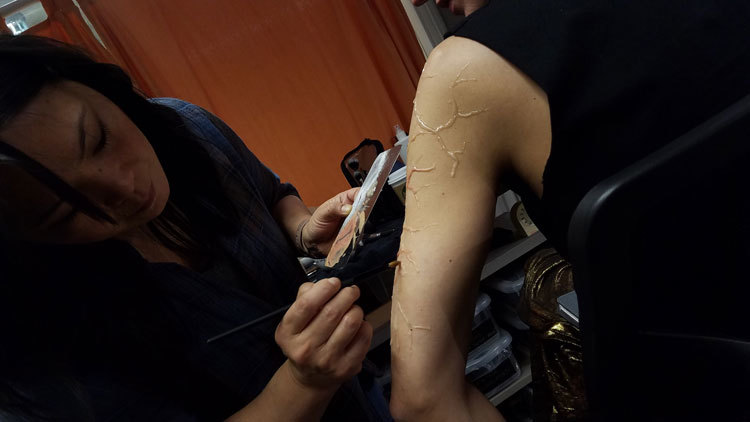 Makeup artist Arlen Hizon applies a "lighnting scar" to actor Laura Carbonell for the Wild & Reckless photo shoot.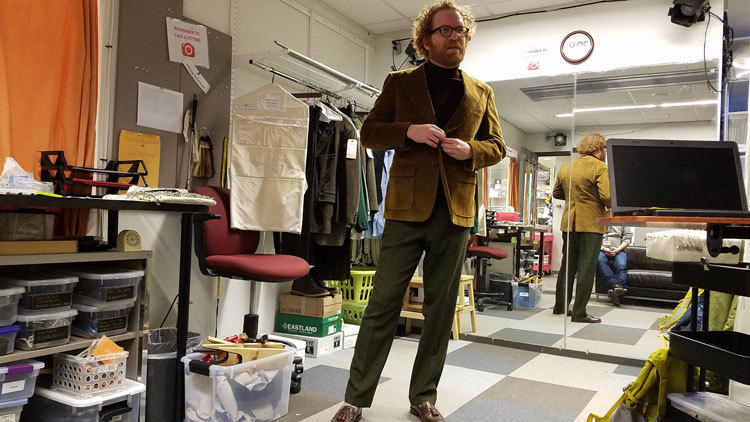 Marty Marquis of Blitzen Trapper at his costume fitting for Wild & Reckless.
Portland Center Stage is committed to identifying & interrupting instances of racism & all forms of oppression, through the principles of inclusion, diversity, equity, & accessibility (IDEA).