Bridging Past and Present Through Sound
December 18, 2019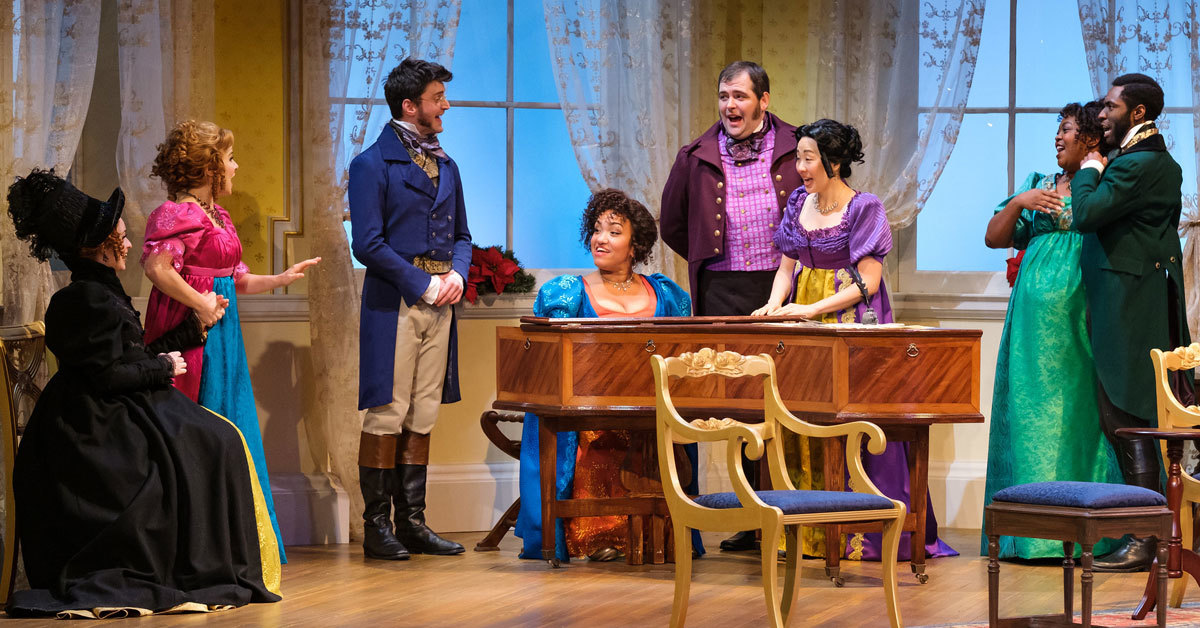 How does one curate a period-appropriate soundtrack for a play set in 1815 and infuse it with contemporary qualities that will connect with audiences today? Add to that balancing act the charge of capturing the holiday spirit without turning the show into a play about Christmas, and Phil Johnson, sound designer for Miss Bennet: Christmas at Pemberley, had a real challenge on his hands.
Fortunately, Johnson, who brings a decades' experience designing sound for theatrical productions, was more than up to the task. His first step was researching what people in the Bennets' orbit would have listened to during the Regency era.
"I'm a history buff. I love the idea of transporting back to that time through sound — embodying how people lived their lives during that time, what would they have heard, and what would have resonated with them," said Johnson, who also did the sound design for Portland Center Stage at The Armory's recent production of Redwood.
Miss Bennet: Christmas at Pemberley centers on Mary, the studious and musical Bennet sister who often struggles to express herself. The piano gives her a voice.
"Mary expresses her emotions through the piano. I tried to find an arch of what she's trying to communicate through song selection to the other people in the room. And sometimes she plays alone, which allows her to be completely exposed and vulnerable," Johnson said.
For the most part, the script doesn't specify what song Mary is playing at any given time. That gave Johnson latitude to choose the piece most appropriate for any given scene.
"One of my favorite things is when playwrights give me a certain amount of freedom with their sound," Johnson said.
Johnson used period-appropriate instruments, but mixed modern textures into his arrangements.
Even before getting his Bachelor of Fine Arts and a master's degree in sound design, Johnson loved DJing and making playlists. Those instincts still inform his work today.
Johnson always starts the sound design process by creating a playlist of music that makes him think of the show he's working on and inspires him. The playlist for Miss Bennet: Christmas at Pemberley is available on Spotify and YouTube.
"It's a way for audiences to relive the show and keep the magic alive," he said.
Portland Center Stage is committed to identifying & interrupting instances of racism & all forms of oppression, through the principles of inclusion, diversity, equity, & accessibility (IDEA).