Reviews of Miss Bennet
December 4, 2019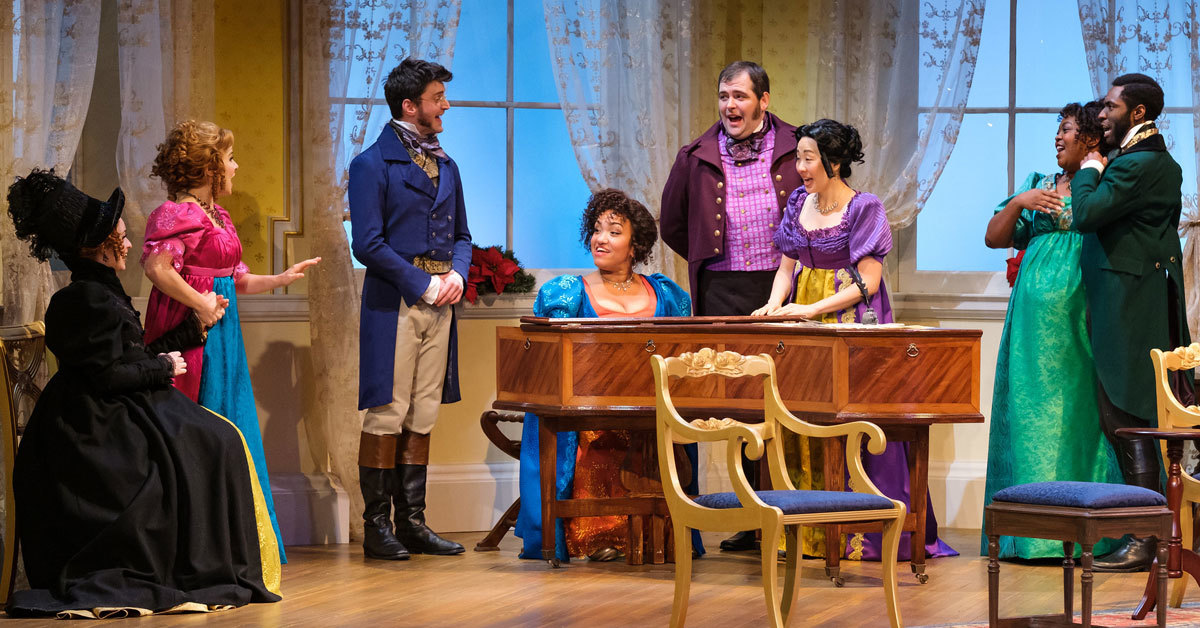 What Critics are Saying
"It sends off its audience basking in seasonal cheer and believing once again in the promise of soulmates." – The Oregonian
"Lots of romance and lots of laughs, some beautiful staging that's almost like dancing at times, and doses of good old-fashioned screwball comedy ... With fast-paced, smart directing by PCS Artistic Director Marissa Wolf and a beautifully diverse cast, Miss Bennet Christmas at Pemberley is a witty, first-class romp and a great way to celebrate the holiday season." - Ut Omnia Bene

"It's a frothy, fun romantic comedy played out in gorgeous jewel-colored gowns; it's a comedy of wit and manners; it's the story of a woman searching for herself in what is to her an alien world ... relentlessly funny as well as thought-provoking." - Judy Nedry

"It's light and funny, warm-hearted ... this particular production of a fun and frothy play does up-end expectations in just the right ways." - The Portland Observer
"Straight-up funny ... heartwarming ... this play is a holiday treat." - BroadwayWorld

What Audiences are Saying
"Delightful, funny, charming, swoony, everything you want in a holiday rom com!"
"Really well done! Cute and funny! I'm not even a Jane Austen aficionado, and I loved it."
"Lauren Modica and Joshua J. Weinstein were a PURE DELIGHT to watch. I had all the feels. Great chemistry!"
"This was the best Christmas show ever!!!!"
"Fantastic and Hilarious. A must see."
"It was AMAZING!! Loved every minute."

Portland Center Stage is committed to identifying & interrupting instances of racism & all forms of oppression, through the principles of inclusion, diversity, equity, & accessibility (IDEA).