From Tape Ball to Naughty Nappers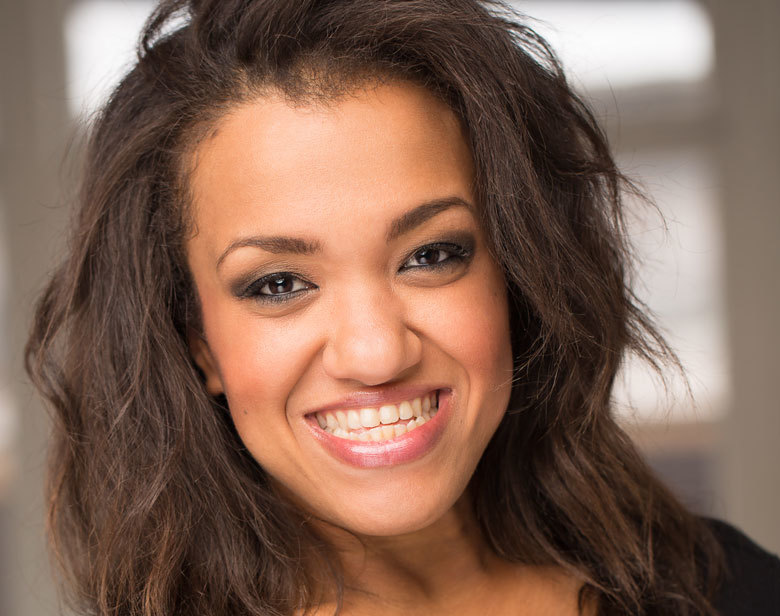 Lauren Modica plays Mrs. Cratchit in Twist Your Dickens, along with familiar characters like Dorothy from the Wizard of Oz and Lucy from the Charlie Brown Peanuts gang. In the interview below, she shares some highlights from her time in the show.
What is your favorite moment in Twist Your Dickens and why?
All of them. All 90+ minutes, before, after and during the show. The people I get to work with, on and offstage, are such good souls that it brings an element of family, joy, Tape Ball, and sometimes a literal Crab Feast (thanks to Tim!) to the table that cannot be beat.
Onstage, I would have to say I look forward to listening to Belle and Scrooge's banter every single night, and I love trying not to crack up at Nicholas Kessler during 'Timeline'. And personally, Beggar Woman. Getting to play her is a dream.
Describe your craziest costume change:

It is super quick, and not even that complicated, but going from Kim Kardashian to Little Sister for 'Timeline' is a challenge every night. Literally whipping off clothing and running back onstage in a matter of seconds. But Bonnie, Dana, Julio, Kat and everyone involved in getting us where we need to be, fully dressed and wigged, are beyond the Dream Team. They make it seamless, and deserve to take a bow at the end of every show. And the Costume Shop, Mike and Co. are so talented that there's never a worry with our Costumes. They're made to withstand the frantic tugging and last-minute zipping that we put them through. Christmas Miracles.
What is your favorite character in the show (played by you or someone else)?
I have a soft spot for Scrooge. I just love him. I can't not love what Jaime does with Ruby Santini, Sam with Christmas Past, Chantal as Annie, Nicholas with Bob Cratchit, and John as Marley. I can't pick one. Don't make me choose between my babies!
What is the best audience misdeed you can recall?
SO MANY GOOD ONES. I remember gasping at one last year, where someone confessed working at a kids camp and sneaking off to the bathrooms for 'Adult Nap Time,' basically, with a fellow counselor during a break, and then someone I know very well confessed they'd written it. No names, but I know. And so does Santa.
What is the most surprising thing that has happened during the run?
I remember when people first started talking back to Sam's 'Heckler' character, and how jarring that was. But then how fun -- he's so quick that he rolls with the punches, incorporates the interaction into the moment, and like a good hit of salt, the stew is all the better, and more fun, for it.
Jerome Kersey played a game of Tape Ball with us during intermission the first year, and I don't think any of us will ever forget how kind and charming and funny he was. Just a true gentleman.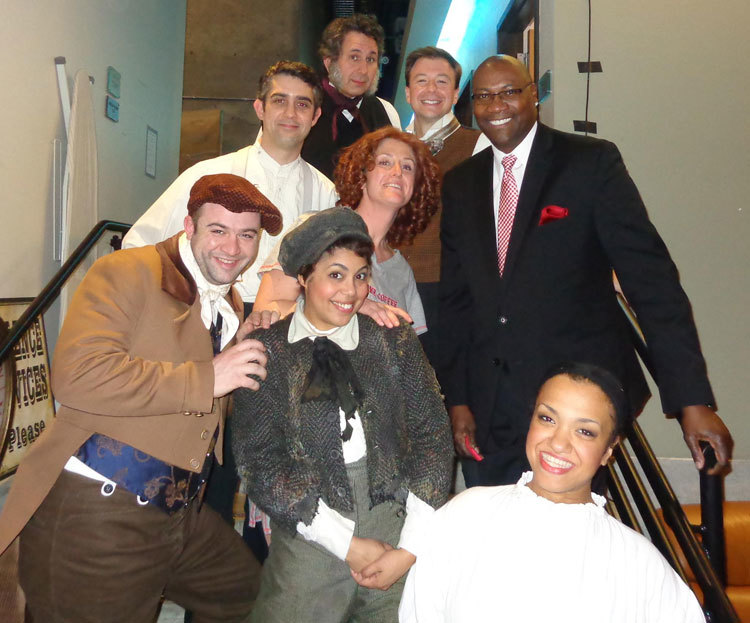 Anything you'd like to share with people thinking about coming to the show?
Just incredible, massive thanks — we've gotten to do this for four years, and it has brought and meant so much to us, that it is beyond a treat when we hear people have enjoyed the show, or plan on coming back, or saw it multiple times. That is the highest of praise, and so 'Thank You,' sincerely, for coming and raising some ruckus with us. What a ride, what a time. Thank you for sharing your Holidays with us!
Also, we have a brand new scene for you this year. We think you'll like it as much as Uncle Mike likes his Eggnog and Bourbon, or 'Christmas Milk.' Maybe even a little bit more ...
Portland Center Stage is committed to identifying & interrupting instances of racism & all forms of oppression, through the principles of inclusion, diversity, equity, & accessibility (IDEA).