Letters From World War I
April 6, 2017

Explore the world of The Great War and Mary's Wedding through the words of soldiers in historical letters documented by the UK's National Archives.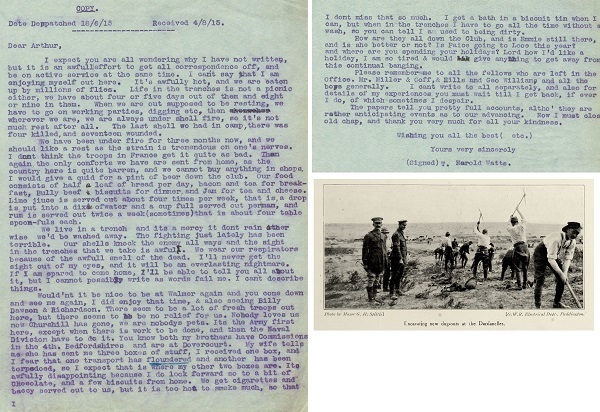 "We live in a trench and it is a mercy it don't rain otherwise we'd be washed away. The fighting just lately has been terrible. Our shells knock the enemy all ways and the sight in the trenches that we take is awful. We wear our respirators because of the awful smell of the dead. I'll never get the sight out of my eyes, and it will be an everlasting nightmare. If I am spared to come home, I'll be able to tell you all about it, but I cannot possibly write as words fail me. I can't describe things."
Read the full letter at The National Archives.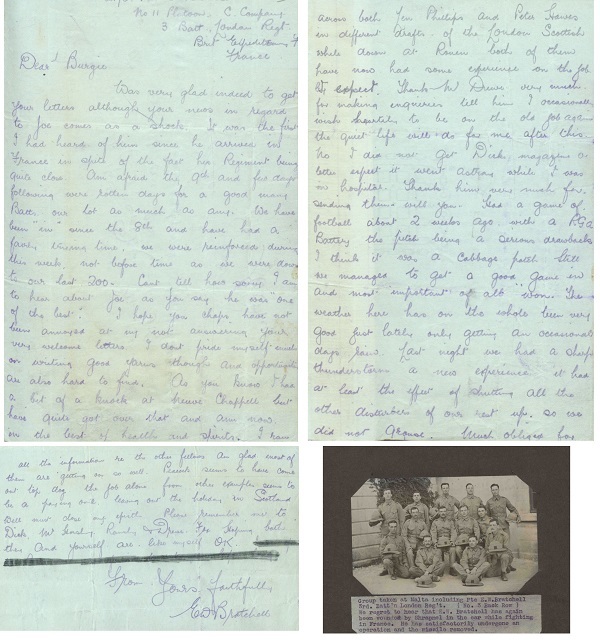 "Had a game of football about two weeks ago with R.G.A.* Battery, the pitch being a serious drawback. I think it was a cabbage patch. Still we managed to get a good game in and most important of all, won. The weather here has on the whole been very good just lately only getting an occasional day's rain. Last night we had a sharp thunderstorm, a new experience it had at least the effect of shutting all the other disturbances of our rest up so we did not grouse."
Read the full letter at The National Archives.

"I might say we are all merry and bright and not down hearted yet.
Dear Mr Hunt,
Received card alright for which I must thank you very much. We are still at Longmoor and no signs of moving as I have been made cook's mate and had to work very hard all through Xmas.
Sapper Hodges"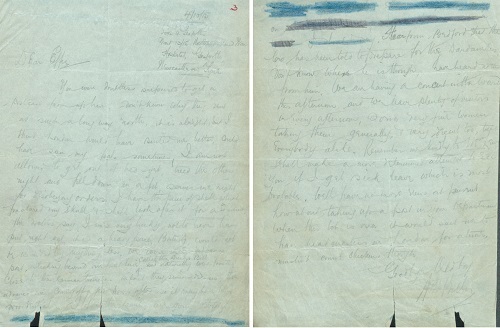 "Dear Effie,
You were doubtless surprised to get a postcard from up here, don't know why they sent us such a long way north, it is alright but I think London would have suited me better, could have seen my pals sometimes. I am not allowed to get out of bed yet, tried the other night and fell down in a fit serves me right for disobeying orders. I have the piece of shell which fractured my skull and shall look after it for a souvenir. The doctors say I was very lucky not to have been put right out. It was a heavy piece (British) would not have been wounded by anything less. We were in an advanced post sticking beyond our front line called the "Duck's Bill" and naturally pretty close to the German trenches."
Read the full letter at The National Archive.
Portland Center Stage at The Armory is committed to identifying & interrupting instances of racism & all forms of oppression, through the principles of inclusion, diversity, equity, & accessibility (IDEA).