Little Shop of Horrors Resource Guide for Educators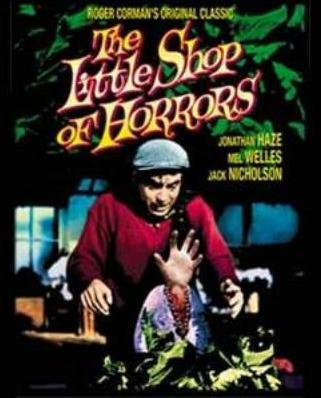 From Scholar Sidita Dano on Black Humor:
It has been very difficult to make a clear definition of what "black humor" is and the difference to satire, because it has been called "black comedy", "slapstick humor", "gallows humor", etc. While searching for the term in the web pages in the internet, in Encyclopaedia Britannica, it says that "Black humor, also called black comedy, is a writing that juxtaposes morbid and ghastly elements with comical ones that underscore the senselessness or futility of life. Black humor often uses farce and low comedy to make clear that individuals are helpless of fate and character." (brotannica.com) In Merriam-Webster's encyclopedia of literature, black humor "is a comic work that employs black humor, which, in its most basic definition, is humor that makes light of otherwise solemn subject matter, or gallows humor. The definition of black humor is problematic, it has been argued that it corresponds to the earlier concept of gallows humor." (p. 144) Whereas, Linda Hutcheon in "A Poetics of Postmodernism: History, Theory and Fiction" claims that "postmodern fiction as a whole can be characterized by the ironic quote marks, that much of it can be taken as tongue-in-cheek"....This irony, along with black humor and the general concept of the "play" are among the most recognizable aspects of postmodernism." (Hutcheon, 1988) However, this term was not used only during the 60's, but if we look back, we find it in France, used by Andre Breton (humor noir), in 1935, to designate a sub-genre of comedy and satire, in which laughter arises from cynicism and skepticism. In his book, "Anthology of Black Humor" (Anthologie de l'humor noir), he credits Jonathan Swift as the originator of black humor and gallows humor, and included some examples of many other writers. According to him, this kind of comedy is used to mock the victim, whose suffering is played down. It is a kind of grotesque. "When it comes to black humor, everything designates him as the true initiator. In fact, it is impossible to coordinate the fugitive traces of this kind of humor before him, not even in Heraclitus and the Cynics or in the works of Elizabethan dramatic poets." (Britannica.com) But the first American anthology devoted to the conception of black humor as a literary genre is "Black Humor" of Bruce Jay Friedman. In his study, he included different writers and works, arguing that they shared the same literary genre. Among many figures, we can mention Edward Albee, Joseph Heller, Thomas Pynchon, John Barth, Vladimir Nabokov, and Kurt Vonnegut.
Therefore, black humorist wrote novels, plays, poems and songs in which profound or horrific events were portrayed in a comic manner. Some popular themes of the genre were murder, suicide, depression, abuse, war, barbarism, drug abuse, terminal, domestic violence, sex, insanity, and crime.
Portland Center Stage is committed to identifying & interrupting instances of racism & all forms of oppression, through the principles of inclusion, diversity, equity, & accessibility (IDEA).