Reviews of "Little Shop of Horrors"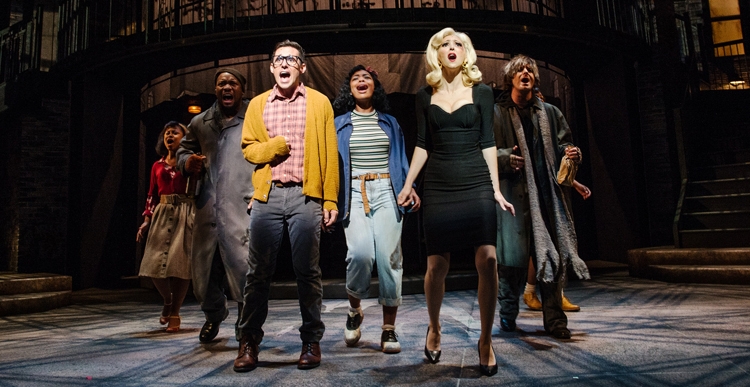 Must-See Status
"Made in-house — because homegrown is always better — Audrey II, the chomping, singing, cursing plant-monster rockets this production to nearly Wicked-sized spectacle and must-see status ... Portland Center Stage's first show of the season is a big-budget, effects-driven blockbuster" -The Oregonian
Sharp and Funny
"Portland Center Stage trumps the season with a sharp and funny revival of the dark and twisted musical comedy ... Little Shop is a play with many delicious parts, and Fennelly & Co. lay the dinner table well ... enjoy the Horrors while you can." -Oregon ArtsWatch

Buy Your Tickets
"Go right now and buy your tickets to Little Shop of Horrors at Portland Center Stage. It will fulfill all of your "rock musical horror comedy" fantasies. ... this production was everything I wanted in Little Shop of Horrors." -BroadwayWorld

A Bloody Good Time
"Portland Center Stage more than delivers on the musical's gleefully biting tone and earworm tunes. With great set design, sharp performances, and one mean mother of a plant, the local company perfects it." -Portland Monthly
Kick in the Pants
"Portland Center Stage's production of Little Shop of Horrors is smart, hilarious, beautifully produced and a flat-out rocking kick in the pants." -Ut Omnia Bene

Flawless Cast
"A pitch-perfect production of Little Shop of Horrors, complete with a flawless cast and an Armory-grown Audrey II ... it is, in fact, the *best* production of the show that I've ever seen, including both movies, so I do enthusiastically recommend that you see it. " -EDGE Media

A Darkly Comic Romp
"Portland Center Stage cast and crew pulled out all the stops to make it a top notch spectacle ... Little Shop of Horrors is a darkly comic romp that keeps the audience laughing without the aid of nitrous oxide." -Run Oregon Blog
From our Fans on Facebook:
"Wonderfully dark and funny!"

"It was sooo good! I'd recommend it to everyone."

"My first play ever! I have not even seen the movie. It was hilarious and absolutely amazing!"

"Set, costumes and Audrey Two are impressive. Acting and singing are top notch!
It also felt like a metaphor for part of our current political situation."
"This was a fabulous play!"

"Excellent!!!!"

Portland Center Stage is committed to identifying & interrupting instances of racism & all forms of oppression, through the principles of inclusion, diversity, equity, & accessibility (IDEA).