Reviews of Frida ... A Self Portrait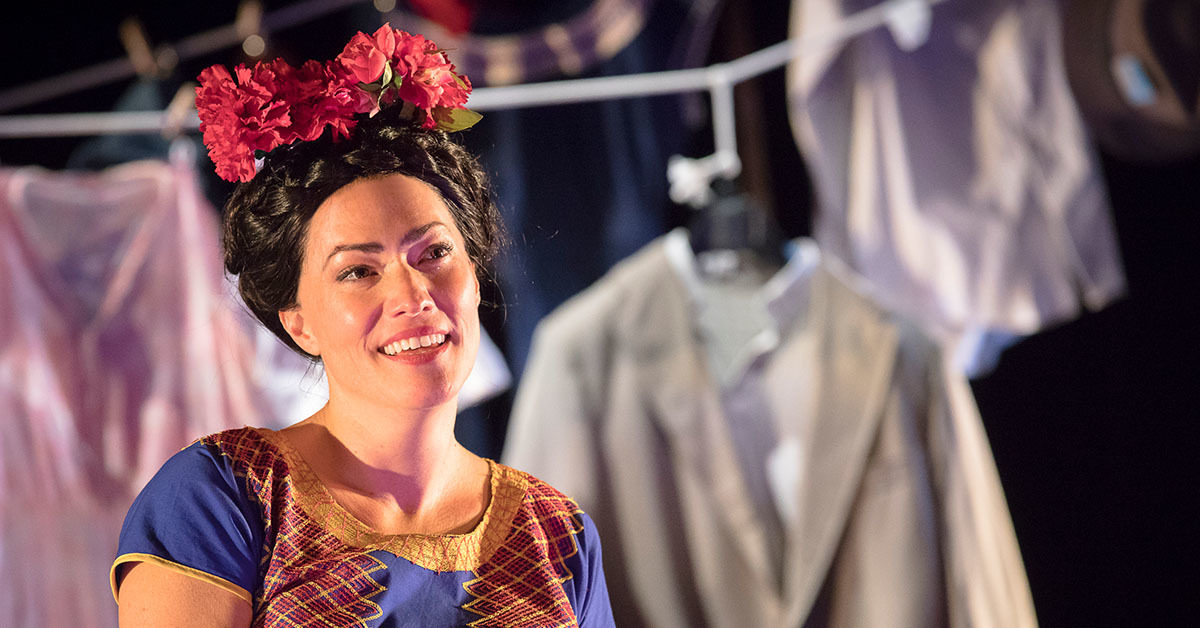 What Critics are Saying 
"The back and forth between Kahlo's and Severo's stories is the edge that makes this a bigger story than a self-portrait of Kahlo or reflection of the author. It broadens the reach of what we all have in common with one another." - Oregon ArtsWatch
What Audiences are Saying
"Frida shattered me. Vanessa Severo weaves her own story and discovers Frida's life in characters and movement. The pain and joy of life, triumph of self-discovery, power in learning and owning who you are...I'm going to think about it for a long time. Go see it."
"Incredible. There is nothing like it. Vanessa is astounding."

"Such a great actor, and innovative use of stage and props. The shift between Vanessa's role as Frida and her authentic self added to the emotion of it."
"Raw, visceral, brilliant and moving."
"It was fantastic!!!! So creative and real and Vanessa Severo is amazing. We were thrilled."
"Magnificent, flawless, moving."
"Unique. Engaging. Informative. Funny. Maximum entertainment!"
"Ahmazing and even better than I'd hoped for! The production was brilliant and imaginative, honoring Frida, her passion, and her legacy."
"Vanessa Severo's performance was breathtaking. From the moment she walked on the stage as herself to the moment of Frida's death. Brilliant."
"It was imaginative, well crafted, funny, and beautifully done."
Portland Center Stage is committed to identifying & interrupting instances of racism & all forms of oppression, through the principles of inclusion, diversity, equity, & accessibility (IDEA).