The Man Behind In the Heights: Lin-Manuel Miranda & Creating the Musical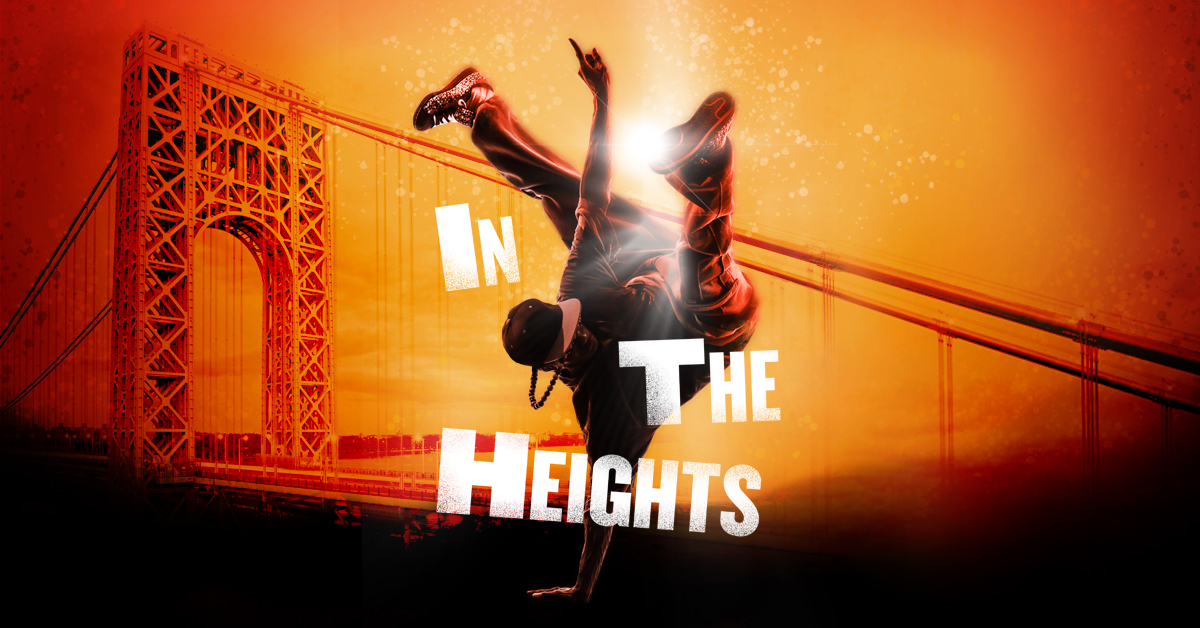 From In the Heights to Contemporary American Theater Icon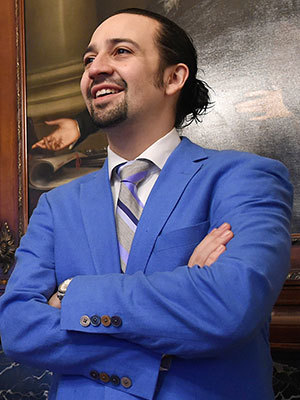 These days, Lin-Manuel Miranda is a household name and an icon of the American Musical Theater. From The Electric Company to his rise as the hottest lyricist and composer in contemporary musical theater, Miranda is a man who is multi-talented and a genius at creating stories and songs people want to experience.
Hamilton, Miranda's groundbreaking musical about the life of Alexander Hamilton, has become a part of American culture unparalleled in American Musical Theater. The fervor Hamilton, and in turn, Miranda, has created, has swept the nation from the streets to the White House. Tickets to Hamilton are still a hot commodity three years after its premiere on Broadway and the cultural impact of the piece continues as the words of the musical's songs become a part of the American lexicon. From classrooms to television to celebrity tweets, quotes, and references to Hamilton abound, and Miranda's words fill the minds of theater-lovers and new converts alike.
Miranda has used his success to support many causes dear to his heart, creating charity singles in response to the Pulse nightclub shootings, in support of March for Our Lives, and for the victims of Hurricane Maria in his ancestral home of Puerto Rico.
Creating In the Heights
The journey of In the Heights is one that is filled with triumph, hard work, and many hands and voices coming together to create magic.
Lin-Manuel Miranda began writing In the Heights while still in college at Wesleyan University, and first presented the material that would become the award-winning Broadway musical at his parents' house at his 20th birthday party. In 2003, Miranda presented a reading of the play at New York's Drama Book Shop, where producer Jill Furman decided to become part of the artistic team.
Shortly after Furman signed on, along with two other producers, Quiara Alegría Hudes signed on to write the book for the musical. As the development process began in earnest, the team arranged several more readings throughout 2004, 2005, and 2006. The writing and producing team created over two dozen different versions of the script and songs as the show evolved.
In January of 2007, the show premiered Off-Broadway at 37 Arts to positive reviews and great audience response. Broadway previews of the show began in February 14, 2008 and the show took Broadway by storm. In the Heights ran on Broadway for 1,184 performances over three years and continues to move audiences throughout the world.
—Compiled and reprinted with permission by Milwaukee Repertory Theater PlayGuides

Who is Quiara Alegría Hudes?
Quiara Alegría Hudes is a playwright, professor of writing and theater at Wesleyan University, and native of West Philly, U.S.A. Hailed for her work's exuberance, intellectual rigor, and rich imagination, her plays and musicals have been performed around the world. They are Water By the Spoonful, winner of the Pulitzer Prize for Drama; In the Heights, winner of the Tony Award for Best Musical and Pulitzer finalist; Elliot, A Soldier's Fugue, another Pulitzer finalist; Daphne's Dive; The Good Peaches; Miss You Like Hell; and The Happiest Song Plays Last. Hudes is a playwright in residence at New York's Signature Theater and a proud alum of Philadelphia Young Playwrights.
You may also remember that Profile Theater dedicated their 2017 Season to producing four of Quiara's plays right here in Portland.
Lin Manuel Miranda's Composing/Writing Credits & Awards
In the Heights
Hamilton
Star Wars: The Force Awakens (contributor)
Moana
Bring It On: The Musical
Revival of Working (contributor)
Revival of West Side Story (Spanish translations)
Awards for In the Heights:
13 Tony nominations, 4 wins & Pulitzer Price for Drama nominee
Awards for Hamilton:
16 Tony nominations, 11 wins
2016 Pulitzer Prize in Drama
Grammy for Best Musical Theater Album
10 Lortel Awards
3 Outer Circle Critics Awards
8 Drama Desk Awards
OBIE for Best New Musical
7 Oliver Awards
Portland Center Stage is committed to identifying & interrupting instances of racism & all forms of oppression, through the principles of inclusion, diversity, equity, & accessibility (IDEA).